AIRBFT Air Suspension Attends GT Show Exhibition Site
The official website of AIRBFT air suspension shares with you: On July 21, 2023, I participated in the GT Show exhibition, and this exhibition brought the airride kit, 4×4 load-bearing airbag kit, computer version control system, air shock absorber trailer hitch, and air suspension lowering lever kit.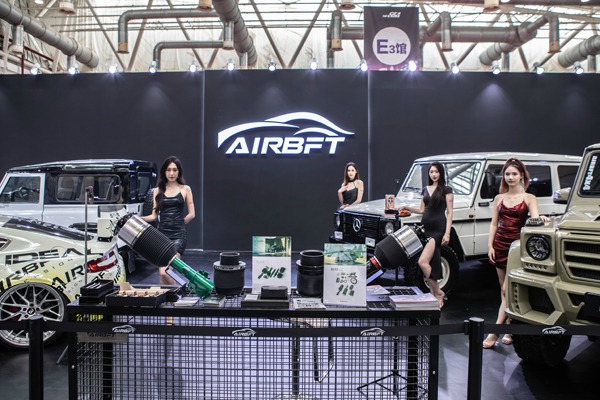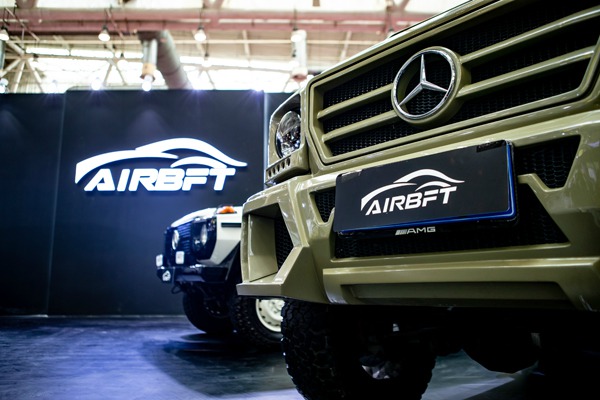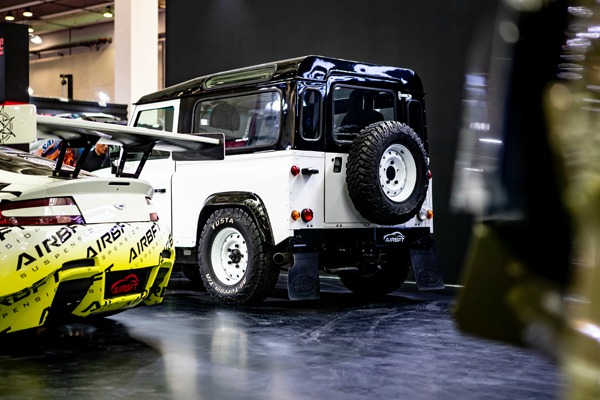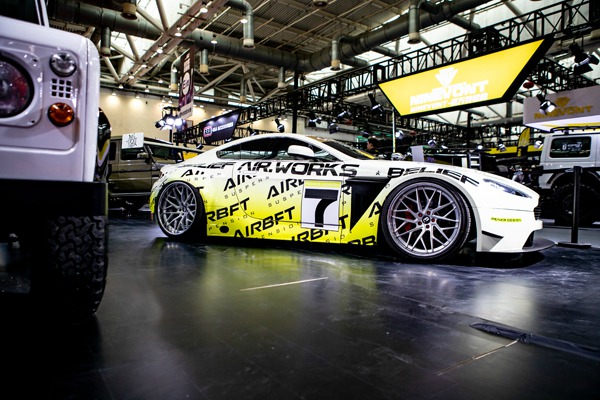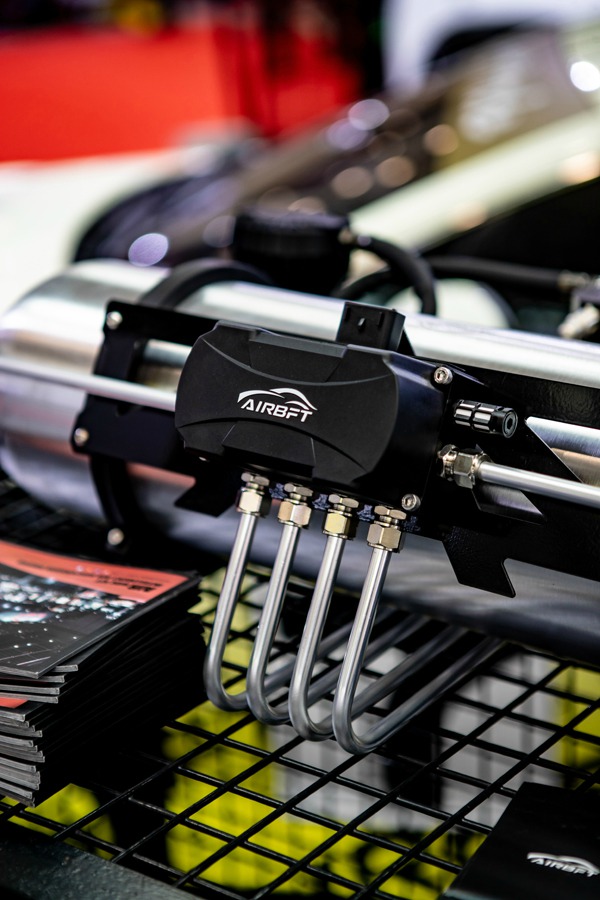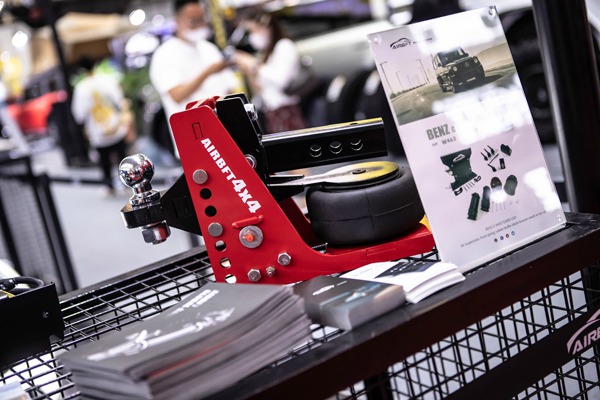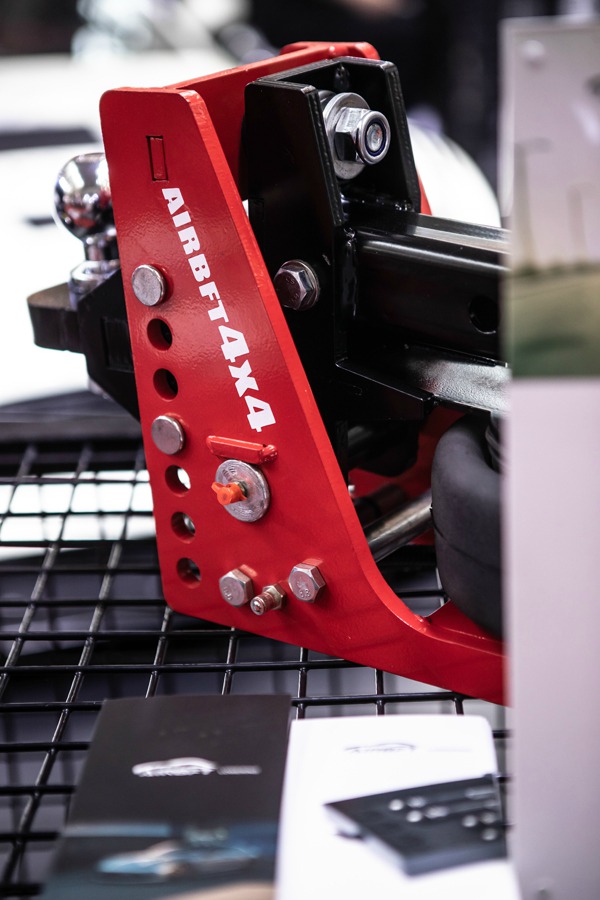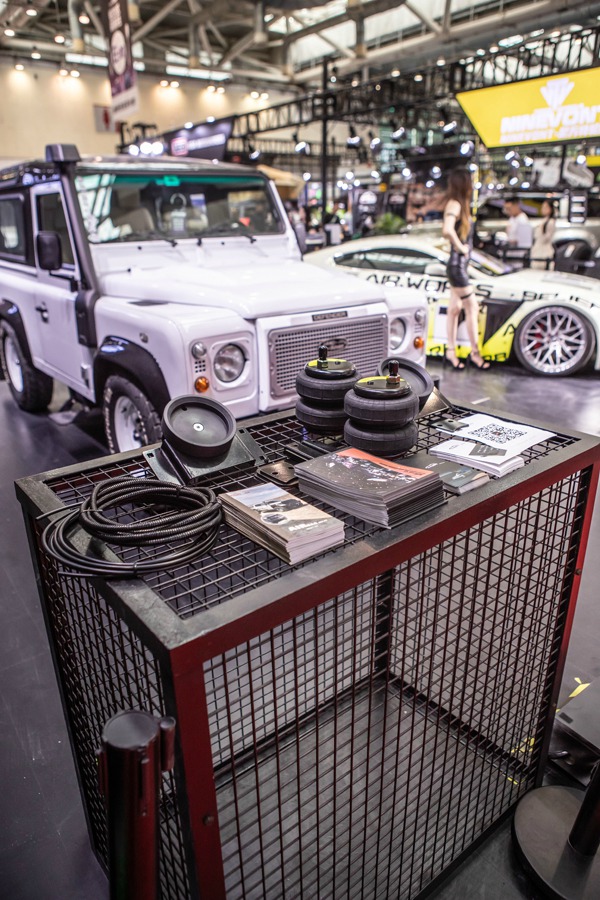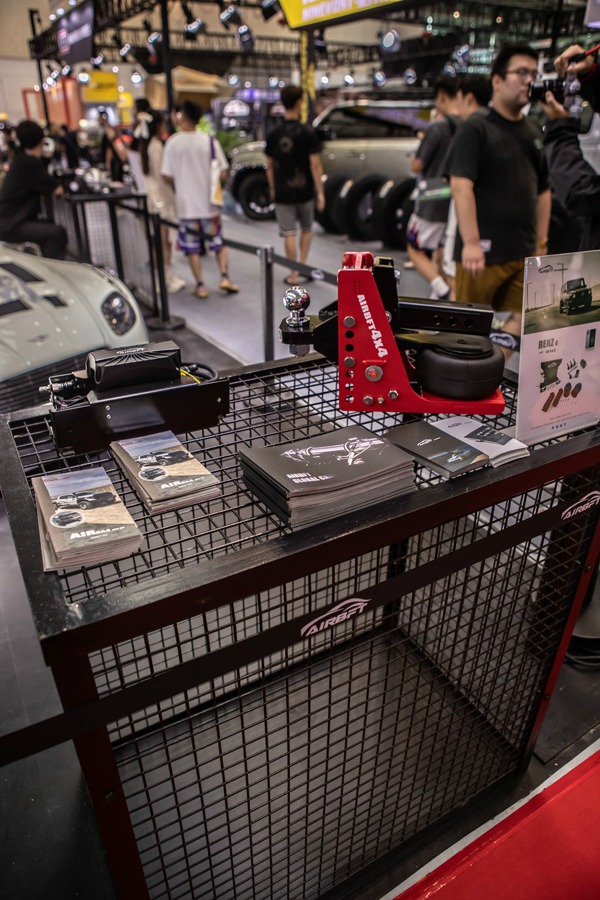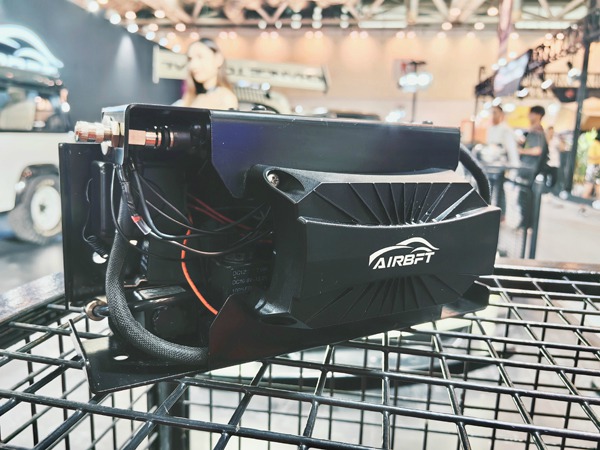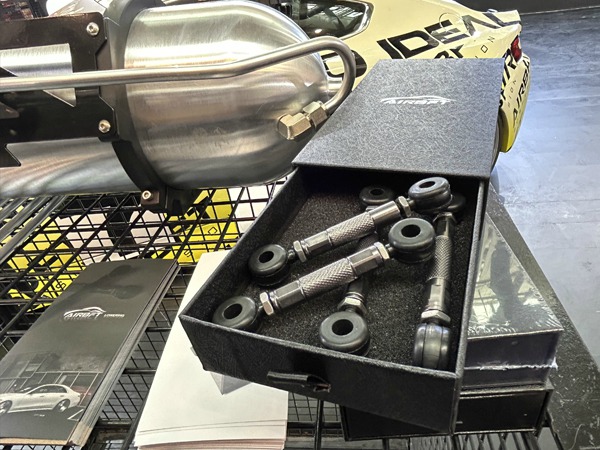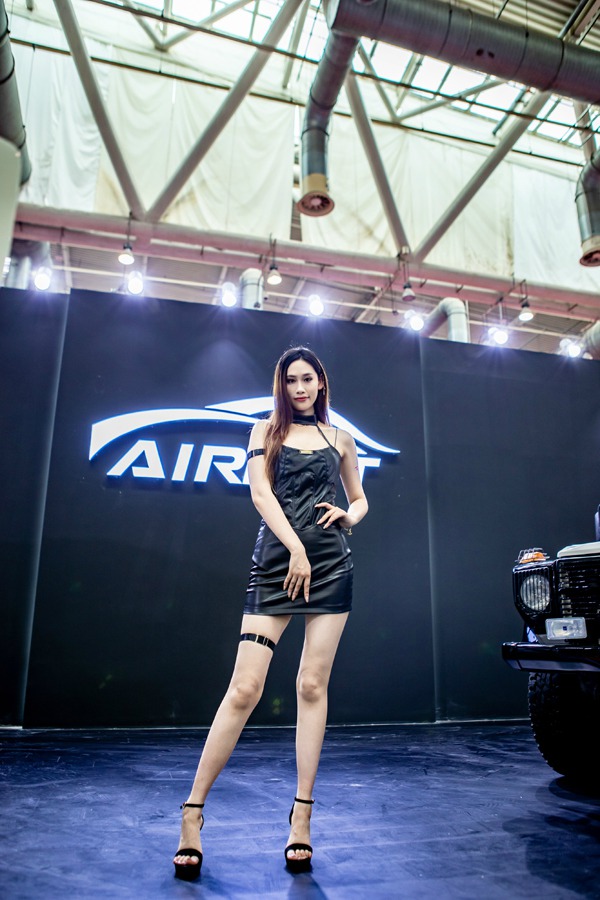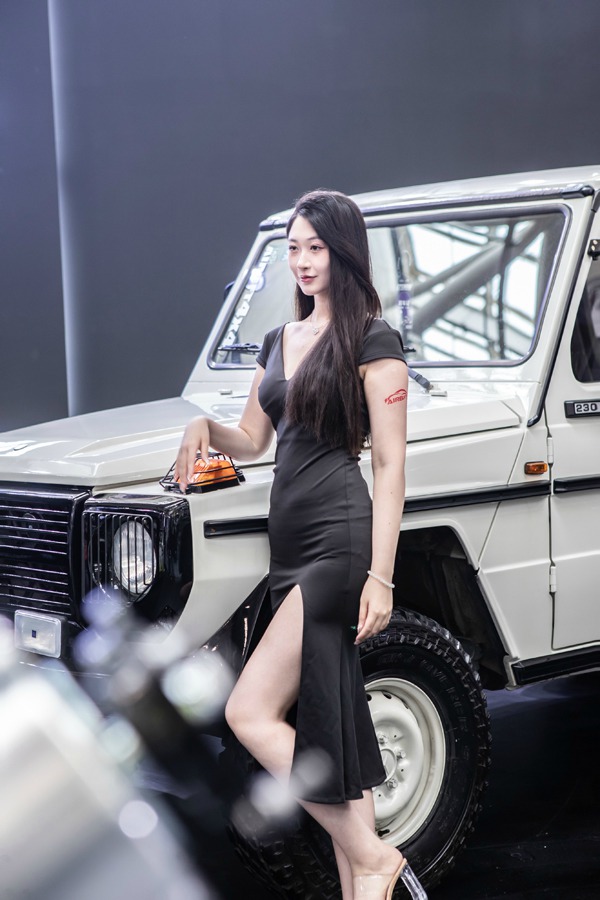 This 1996 Mercedes Benz G, also known as the AIRBFT brand vehicle, is equipped with a carrying airbag kit. When traveling outdoors, there is a lot of luggage inside the car, and the rear suspension is flattened. At this time, the carrying airbag kit can help the rear suspension restore its original height, ensuring safe driving and passing.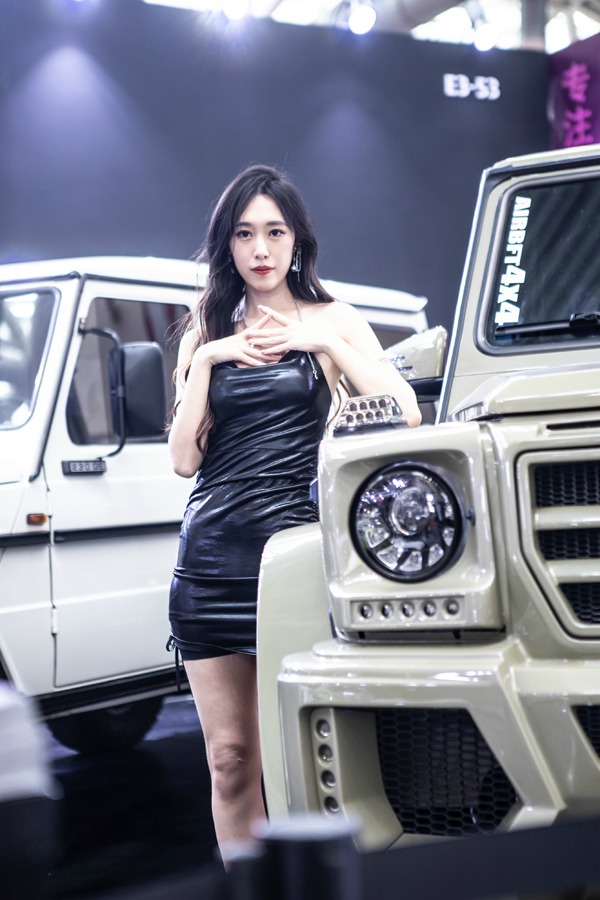 The AIRBFT brand has brought a two door version of the Mercedes Benz G air suspension kit, and the vehicle also has the air suspension raised at the front and lowered at the back as a display.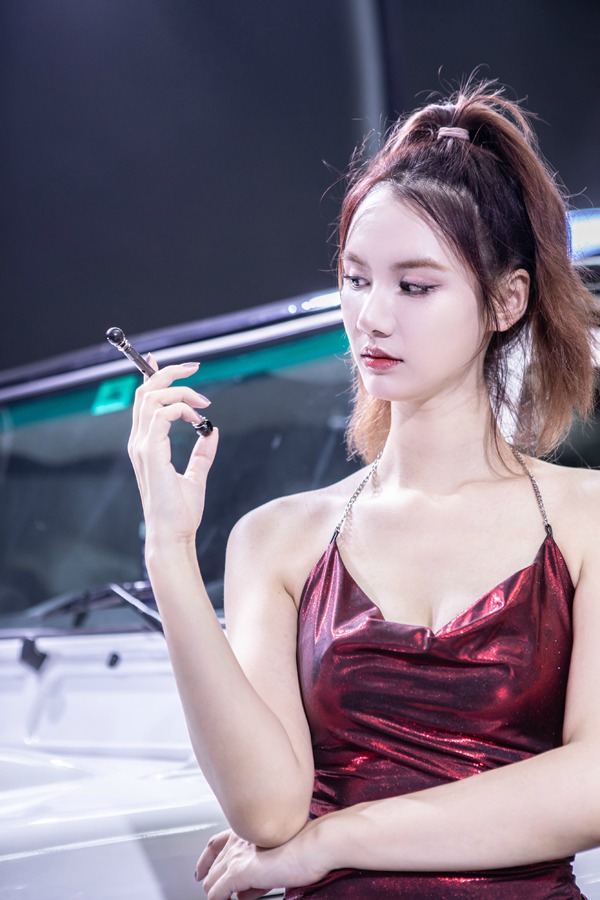 This model probably never saw this air suspension lowering lever kit before and looked at it curiously.
GT Show is an automotive modification expo organized by automotive modification media. The aim is to enable car modification enthusiasts to understand modification knowledge, familiarize themselves with modification products, and promote the development of domestic automotive culture and car modification culture during the exhibition experience.
The GT Show China International Modification Fashion Show, as the first modification interactive event in China to be combined with an automotive sports event, was held simultaneously with the F1 China Grand Prix.
As the China International Retrofitting Fashion Show (GT Show) held simultaneously with the F1 China Grand Prix, it is located in the Water View Square outside the ticket checkpoint of the F1 China Grand Prix venue, facing the main entrance across the street, and is a necessary way for spectators to enter. The exit of Metro Line 11 is located in the center of the Water View Square.
This exhibition showcases a total of 318 brands with a venue of 40000 square meters, covering various sub categories of personalized upgraded components such as brakes, shock absorbers, exhaust, surround, wheels, oil, etc. Among them are some domestic independent brands, as well as figures from international giants such as the United States, Japan, Germany, the United Kingdom, and Italy.
From July 21 to 23, the 2023 GT Show Suzhou Exhibition will be held in Suzhou International Expo Center. Since its debut in 2017, GT Show has become one of the car modification cultural exhibitions loved and pursued by Chinese car fans. It is known as the "birthplace of China's trend modification, the main show of the car lifestyle", and continues to become an important stage for many car brands to show their brand style, highlight their strength, and communicate directly with users.
According to official data, 2023 GT Show not only involves the whole scene of car life, but also includes a variety of modification contents and styles. In addition, it also prepares rich on-site activities such as Custom car parties, camping culture, car model drift, and trend culture. It can be said that it is a rare, interesting, and fun event of car modification culture in China. The GT Show showcases a breakthrough in the ultimate performance of vehicles through modifications, as well as the ultimate pursuit of diversified car gameplay. It is highly aligned with the brand concept of "exploration, action, diversity, ultimate, and joy" advocated by Jiangling Avenue, achieving every passion of users.
The 2023 GT Show Suzhou Exhibition, with such a large number of brand camps, showcases top domestic and foreign brands. It is not only a carnival party for car enthusiasts, but also a one-stop business interaction platform built between brands and stores. Through our efforts, we help enterprises and brands establish a high-quality image, find commercial matching needs, and expand the industrial chain; Assist stores in resolving cooperative relationships, targeting first-hand sources of goods, and sharing high-quality resources.