The Honorable Lexus LM Airride Case
The official website of airbft air suspension will share many cases of airride. The following are:The Honorable Lexus LM Airride Case.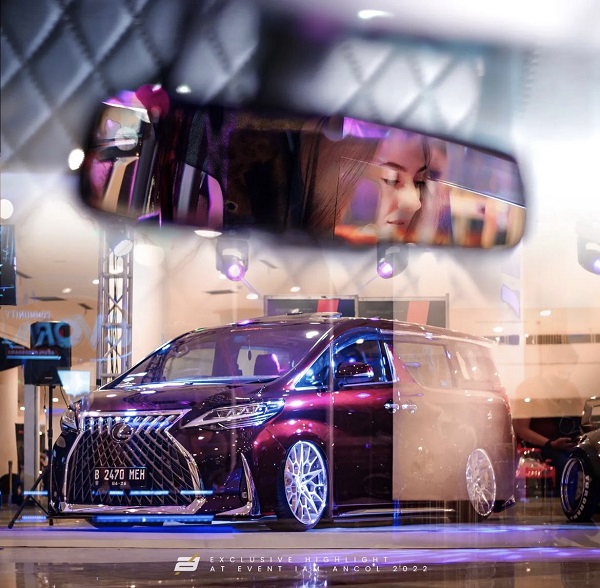 Lexus LM is equipped with the largest family style spindle grille in all models, and is decorated with chrome plating for the first time. The iconic L-type matrix LED front lamp makes the vision clearer and wider. It integrates the streamlined design of double arrows on the B-pillar to bring aesthetic balance. Together with the through combination tail lamp, it gives Lexus LM a sense of luxury.
The ergonomic center console is designed with the driver as the center, separating the display area, operation area and functional area, which ensures convenient operation and aesthetic feeling. The multimedia information operating system integrates many intelligent technologies, which can be used for navigation, driving information, temperature control, telephone and other functions, so that the intelligent and convenient driving experience can be controlled at one hand.
Digital streaming media rear-view mirror provides clearer picture, wider field of vision, and has its own brightness adjustment function. With different external light brightness, the rear-view mirror brightness can be adjusted by itself.
The touch Remote Touch information operating system, like a car mouse, integrates the navigation system, Bluetooth call, audio control, Lexus G-BOOK intelligent co driver and other functions, simplifying the operation.
On the four private windows of Lexus LM, a 26 inch business video display screen is embedded, which integrates Wi Fi functions. It can be connected to smart phones, tablets and other devices, and supports the Blu ray disc playing function. It can also connect the computer with the screen through HDMI, with soundproof glass and Mark Levinson ® The specially built sound system makes you enjoy peace and quiet. The second row of wide touch screen central console can adjust the indoor temperature, cabin light source, seat angle, audio and other functions with high-definition display screen and smooth operation speed.
The second row of car mounted refrigerator can hold about 2 bottles of 750ml wine or champagne, and efficient refrigeration can keep the taste of good wine at any time. It is also equipped with Lexus cypress themed fragrance to lead users into private space.
This is a noble family from Indonesia, with a noble atmosphere, which is unforgettable.
Related links:Lexus AirRide