Lexus LM airride "elegant posture"
The official website of airbft air suspension will share many cases of airride. The following are:Lexus LM airride "elegant posture".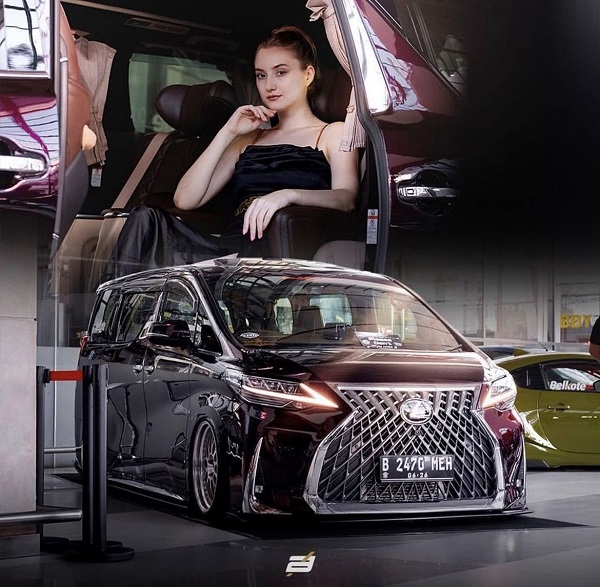 The front and rear rows of Lexus LM four seat Royal Edition are completely separated by private screen windows, and are equipped with adjustable color changing privacy glass. The inspiration of the "silver ink" decorative plate comes from landscape painting and pine and fir wood grain. It is also equipped with LED lights, vanity mirrors, carpets and interior welcome handrails.
The ultra wide Ottoman seats in the rear row are equipped with up to 4 shock absorption modules and a variety of finger massage modes. They are filled with AdaptiPedic low elastic polyurethane material to filter subtle vibrations.
The front row of Lexus LM seven seat Junya version is equipped with heated and ventilated seats, steering wheel heating function and three zone independent air conditioning; The Ottoman seats in the second row are equipped with wide head restraints and lumbar backrests, with independent hand restraint control panel and 13.3 inch car audio and video display on the roof; The third row of seats can slide for a long distance, with side folding and full tilting functions.
Lexus full hybrid technology presents excellent environmental protection, energy efficiency and driving passion through its sensitive engine, efficient hybrid power system and enhanced battery performance. The front and rear suspensions are equipped with swing valve type shock absorbers, which are compatible with each other between vibration attenuation and impact load prevention, resolve the bumpiness of the journey, and bring a stable and comfortable driving experience. Hybrid engine and ECVT. The vehicle dynamic integrated management system VDIM, through integrated design, manages all kinds of vehicle control systems in a unified way to achieve seamless cooperation between systems and enhance driving stability.
LSS+Lexus Intelligent Safety System *, in a more predictable combination of safety auxiliary systems, effectively integrates a series of safety auxiliary devices, including pre crash safety system PCS, high beam adaptive control system AHS, adaptive cruise control system ACC, lane departure warning system LDA, and intelligent lane tracking system LTA, to prevent accidents and provide more comprehensive safety assistance.
Related links:Lexus AirRide