Benz E300 W212 AirRide "Defend the throne"
AirBFT air suspension official website for car modification enthusiasts to share:Benz E300 W212 AirRide "Defend the throne",The imperial Iron Guard defending the throne for Mercedes Benz.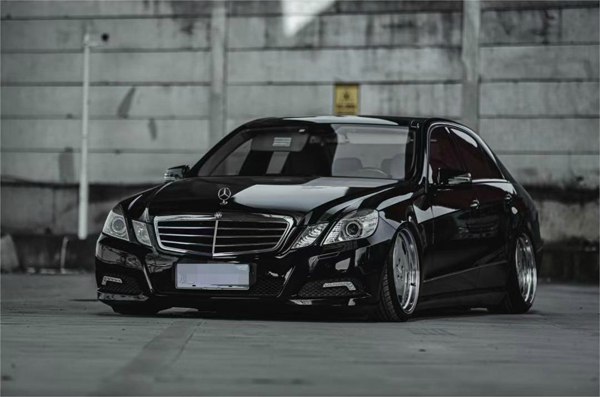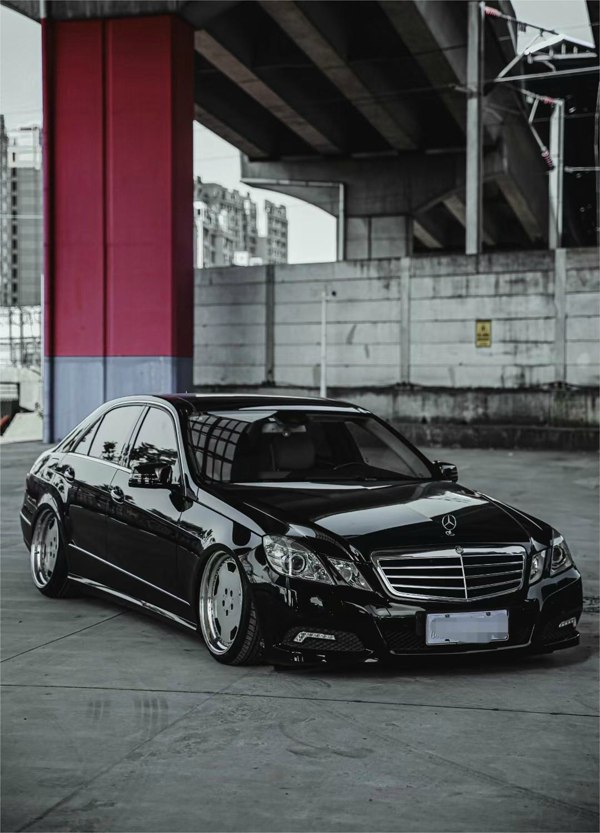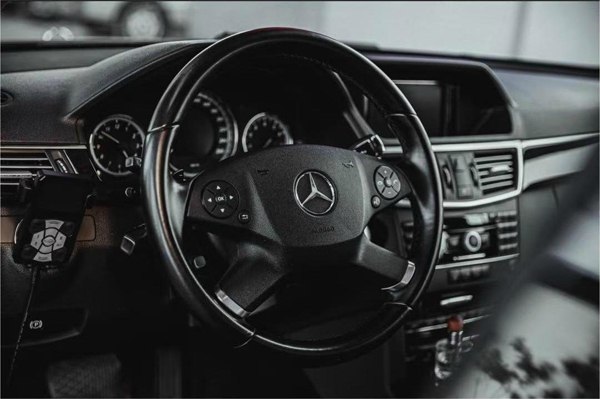 Today I bring you a car that I like very much! It's also my favorite car so far, not one—— It is the imported version of W212's standard axis Mercedes Benz E300.
Every car player has a dream car in his mind. Different people have different personalities and different pursuits for the performance of the car. Some people attach great importance to the performance of the car, while others attach great importance to the comfort of the car. What do I value most about the car? One is the power of the car. You may not be particularly good, but you must have it; Then there is the comfort, texture and quality of the car, including the overall driving experience of the car. Besides, I have a strange personality. I don't like anything that people like!
If you are a C-class car, what will most of your friends like? Will like the crown, play 3.0 crown play 4.3 crown, people say you have feelings; Then you play the imported Lexus is300. People say you have feelings when you play this car; But when you play this car, no one says you have feelings, and very few people play this car. In other words, this car is not a car that a car player should play at all.
But I especially like some of the qualities this car gives me. What are my special favorites? One is its four eye lamp. The W211 series is known as the most beautiful butterfly Benz. Then the four eye lamp is very classic and looks very elegant. This generation is its continuation and also retains the four eye lamp. This is also the last four eye Mercedes Benz E; Then its appearance and shape are more in line with my aesthetic, but I am not very interested in the latest Mercedes Benz E.
As a C-class car, the body size is an important factor. The first batch of Mercedes Benz e, W212 series should have been launched in 2009. Then, when the first batch of Mercedes Benz e, W212 series were launched, the standard axle version was imported. Its length was 4872mm, and then the wheelbase was 2874mm. As far as the overall body length is concerned, it is not long for a C-class car! Then, after Beijing Benz started to make it domestically, this batch of imported versions stopped, so the imported versions were sold in China for the past two years, 2009 and 10. After 10 years, most of them were basically accompanied by an L, an extended version.
On the Mercedes Benz e of W212 series, I personally think it is the most beautiful Mercedes Benz e! Especially the E300 with white body after the mid-term transformation, I feel particularly beautiful and elegant; Then you look like the latest w213 Mercedes Benz E. what does it look more like? For example, a small s, including a Mercedes Benz C, is also like a small s, but before this generation, the appearance of the Mercedes Benz series, whether it is C, e or s, has its own style, but now it is more and more like s. This is my personal view of this car.
The interior of Mercedes Benz is really beautiful, including the luxury of the latest Mercedes Benz e. the interior is black. I spent more than a year looking for the black interior. Because I have a very high standard of looking for cars, not only because this is my own car, but also because I help my fans find cars in ordinary times. It's almost impossible! Must be outside the dark! Be sure to heinei! We must have the boss's car! It was because of various requirements, plus the fact that the car must be in good condition and the number of kilometers must be small, and so on. It took more than a year to find this car.
Related links:Benz airride photos