Mazda ATZ airbft airride modification case gives you more inspiration
The official website of airbft airride introduces:Mazda ATZ airbft airride modification case gives you more inspiration.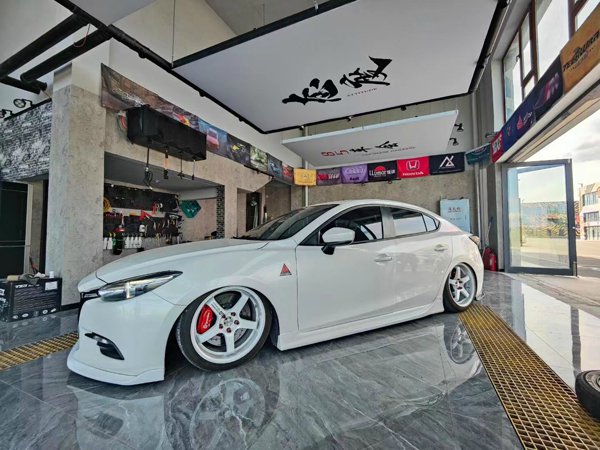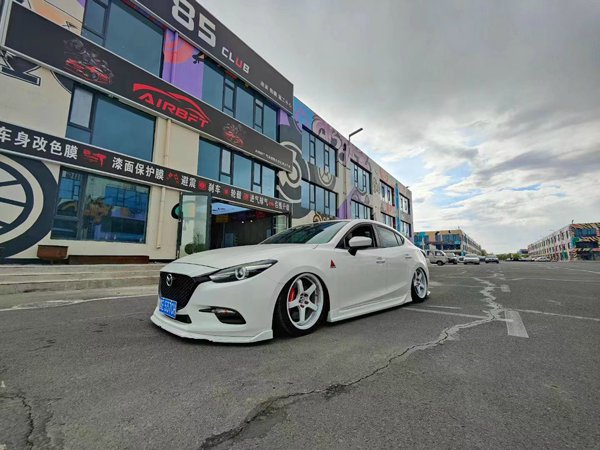 Modification is not the patent of luxury cars, nor is it exclusive to performance cars. Each car has its own modification declaration, such as Mazda ATZ.
From Mazda's most brilliant Mazda 6, to the later modified Ruiyi, and then to ATZ, Mazda's consistent good handling has been perfectly inherited by ATZ. At the same time, natural inhalation has been retained, which is one of the important reasons why car owners choose this car and an important factor that makes many players obsessed.
ATZ is a flagship model of a new generation of medium and high-end sports car based on Mazda's spirit of "breaking the Convention and starting from scratch". The design of imported Mazda Atenza (parameter | picture) is continued. In terms of appearance, Mazda's latest "kodo" design language is adopted. "U" face and LED headlights. LED daytime running lights are added to the headlamp group of the new car. It's very dynamic. Today we share the charm of ATZ refitting airbft air shock absorber to lie low.
Perfect posture, where you put it, it is a beautiful scenery!
Modify the static display at the party.
This refers to the state that the extension of the wheel hub or tire is flush with the extension of the wheel eyebrow, and the feeling of edge alignment. The wheel hub, tire and vehicle body naturally become a whole and maintain the same curve, especially when the wheel hub is at the correct offset (negative value of wheel hub), it is flush with the vehicle body. At the same time, it is indispensable that you must lower your body as much as possible to make your car known as hellaflush. There is no exact standard for how low the body is lowered here, because ordinary shock absorbers and air suspension cannot be compared. In terms of reducing the height, but there is a basic rule that there must be no space between tires and leaf plates. If you don't lower your car to a very low level, you just flush. So here we need to be very clear about two points:
1. The formation of hellaflush should first meet the requirements of flush, that is, flush wheel hub tires, and then be qualified to strive from flush to hellaflush.
2. The height of the vehicle body must be as low as possible. From the side of the vehicle, there must be no gap between the tire and the leaf plate.
Mazda ATZ airbft airride modification case gives you more inspiration Information published on:2022-7-5
Related links:MAZDA AIRRIDE KIT