RAM 1500 Rv Airbag kit
RAM 1500 Rv Airbag kit AIRBFT4x4 brand launches:RAM 150 […]
Physical photo preparation
RAM 1500 Rv Airbag kit
AIRBFT4x4 brand launches:RAM 1500 Rv Airbag kit,Whether you are towing a RV, a camel back RV, or towing a yacht, UTV or motorcycle are also available, and you will need it to provide you with carrying capacity, which is the carrying airbag.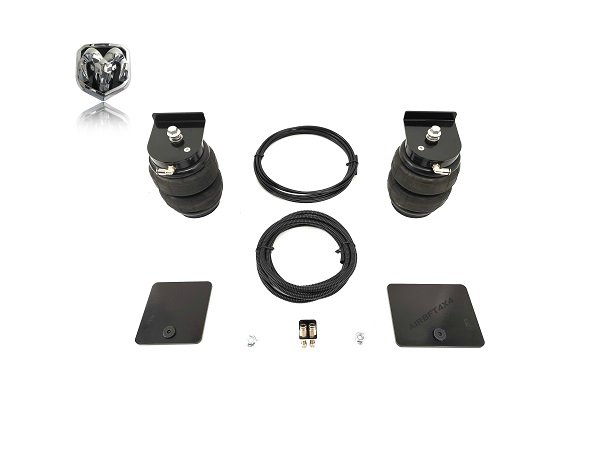 Explanation: Before installing this carrying airbag, the original vehicle's buffer block needs to be removed and the buffer block bracket needs to be cut off, otherwise this airbag cannot be used.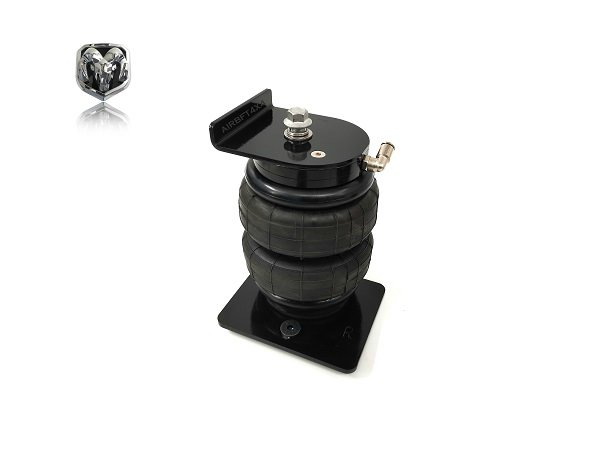 The Dodge Ram 1500 camel caravan is equipped with an AIRBFT4x4 air suspension airbag, and the rear suspension is only raised, otherwise it would not be able to walk after being installed with a camel caravan.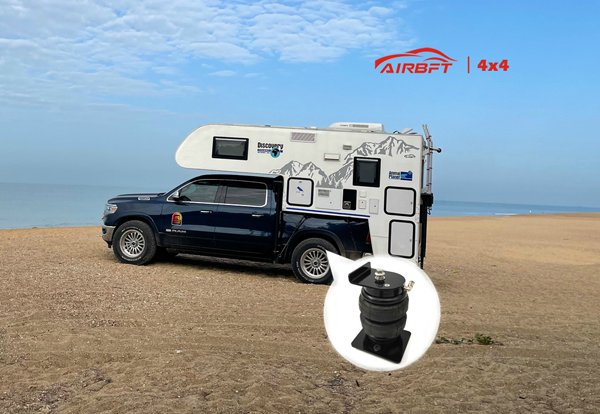 The trailer also requires an AIRBFT4x4 air suspension airbag to keep the front and rear wheels level for safe driving, both of us need it.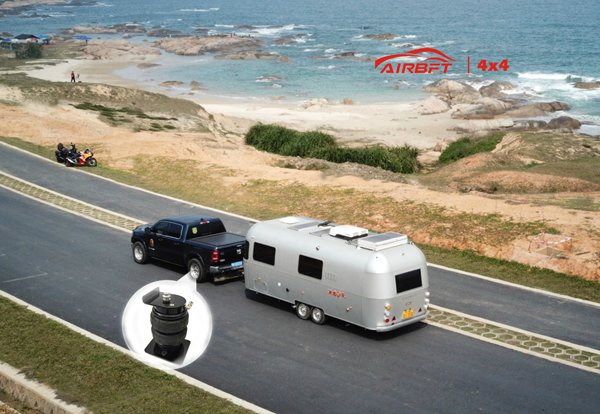 Prado is an imported ORV originating from Toyota's world-renowned Land CRUISER series. In 1996, Toyota officially named the Land CRUISER FJ90 Prado, which is the true first generation Prado.
In 2020, FAW Toyota announced the official cessation of production of the Prado. From 2003 to 2020, the car produced a total of 346700 units.
The design of the Prado front end continues its brand characteristics, with a vertically distributed front grille and raised light lines, highlighting the powerful side of the period with a wide surround. But in terms of style, the new Prado draws inspiration from Lexus, with an axe carved waistline extending from the front to the rear of the car, and the sharper treatment of the headlights, all of which have many similarities with Lexus's new GX.
As a standard configuration representing the Prado spirit, the new model still retains a wide front anti friction strip design, which is more practical when crossing mountains and mountains. Unlike the rugged front end style, the Prado's engine hood appears relatively mediocre, with no obvious protrusions or decorative tangent design. The entire flat surface with straight tangent lines on both sides gives a slightly mediocre feel.
The 220mm high ground clearance provides good trafficability for Prado. The approach angle and departure angle of 27 degrees are the same. In this level, they appear to be regular and win or lose compared with their rivals. The non load-bearing frame adopts advanced front double wishbone independent and rear four link linkage suspension structures, improving the torsional and bending stiffness of the vehicle. The new car is also equipped with 265/65R17 large-sized tires as standard, coupled with Toyota's advanced four-wheel drive system and central differential locking device, taking into account both off-road passability and urban road comfort.
Our journey:Dodge RV air spring airbag passed the 12000 km road test in Kanas