The fourth generation Lexus LS Airride "honorable choice"
The official website of AIRBFT air suspension shares Airride cases from around the world with you. Here is the sharing:The fourth generation Lexus LS Airride "honorable choice".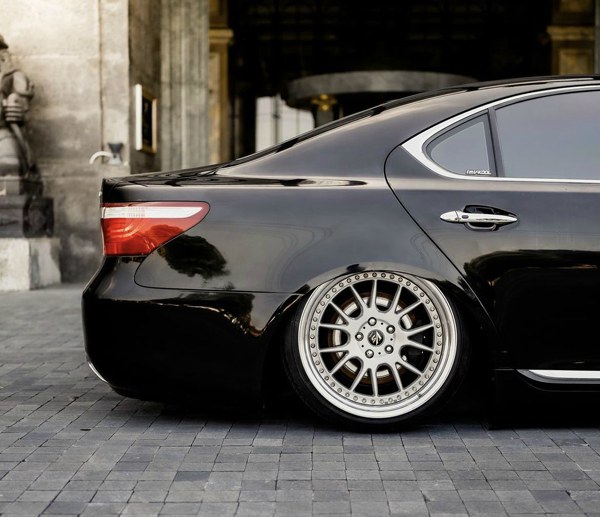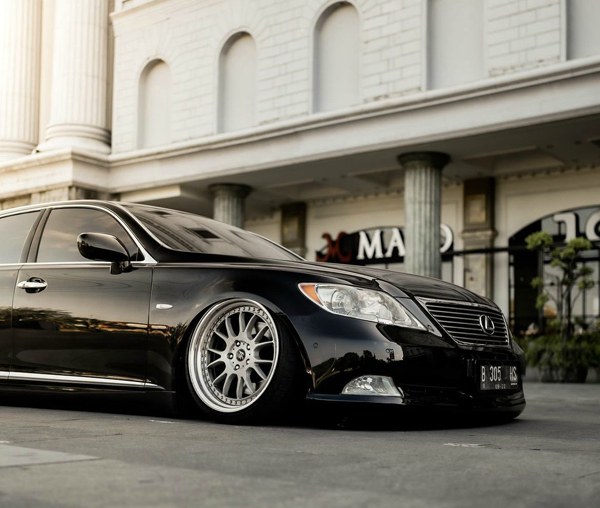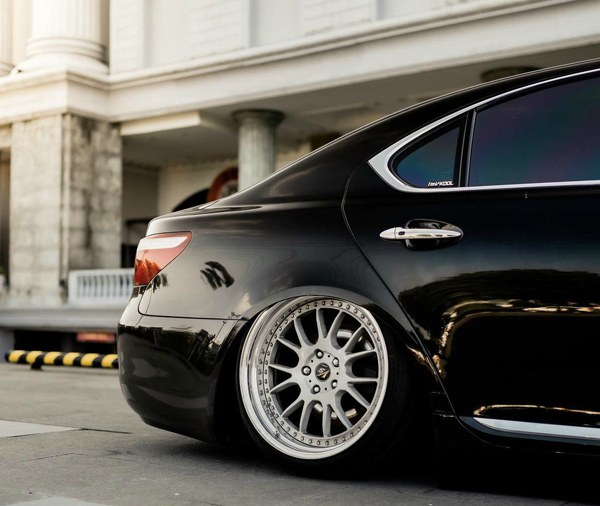 The project code for the fourth generation LS is "250L", and the project process took 4 years. The project leader was Yo Hiruta, and the project chief engineer was Moritaka Yoshida. Finally, Toyota confirmed the final design plan for the fourth generation LS in 2004.
In October 2005, Lexus launched the first oil electric hybrid Concept car LF Sh (Lexus Future Sedan hybrid) at the Tokyo Motor Show. The Concept car has a very long waist line, a large number of arrow shaped chrome plated decorations, and a lower grille. The most notable one is the crystal adaptive headlamp, which also indicates the design direction of the next flagship model.
In January 2006, Toyota showed a new generation of Lexus LS at the North American International Auto Show. The new LS is based on the N platform of Zero Crown, which also indicates that this generation of Lexus LS LS will be the most changed generation in history.
Toyota showcased for the first time two versions of its original model, the standard and long wheelbase versions, and the fourth generation LS became the first Lexus model to have both standard and long wheelbase versions.
The wheelbase of the standard wheelbase version is 2970 mm with a total length of 5020mm, while the wheelbase of the long wheelbase version is 3090mm with a total length of 5190mm. (Long wheelbase version size surpasses Toyota Century and fourth generation Majesta)
Toyota only showcased the exterior and interior parts of its models at the North American Auto Show. In February 2006, Toyota only announced the detailed specifications of the XF40 at the Geneva Auto Show.
In April of the same year, Toyota displayed the XF40 series LS600HL model, code named UVF46, at the New York International Auto Show, only as a Concept car.
In terms of power parameters, the new generation LS 460 and LS 460 L are equipped with the newly developed 4.6 liter 1UR-FSE V8 engine, which can generate 283 kW (380 hp) and 498 N · m (367 ft · lbf) of torque, and equipped with the newly developed 8-speed AT. With this power system, the LS460 can complete the 0-100 km acceleration test in 5.7 seconds.
This generation of LS comes standard with an adaptive cruise control system, which, like the Majesta, has lane keeping function, driver status monitoring system, and line assisted automatic parking function for selecting parking spaces.
The LS 460 and LS 460 L arrived at dealerships in the United States and Europe at the end of 2006. The vehicle arrived in Australia, East Asia, and the Middle East in 2007 and officially began sales activities in April 2007.