Toyota Corolla Air Suspension from Pakistan
The official website of AIRBFT air suspension will share with you the pictures of modification cases of airride enthusiasts from all over the world, and provide reference schemes for more airride enthusiasts. The following are:Toyota Corolla Air Suspension from Pakistan.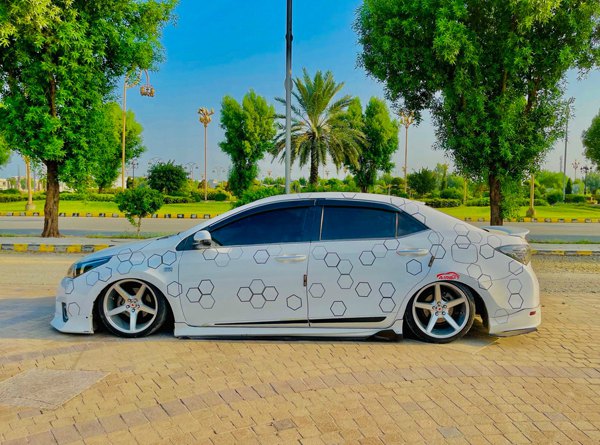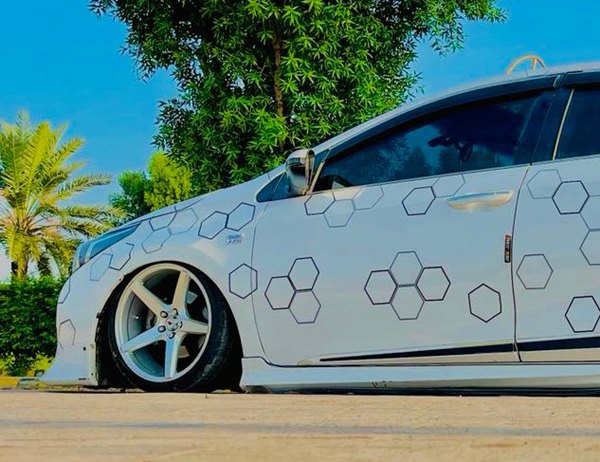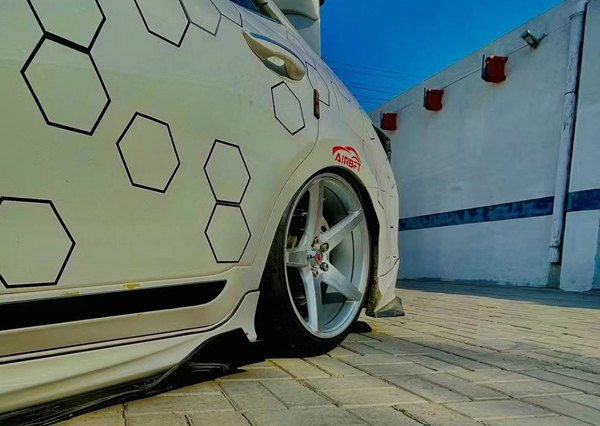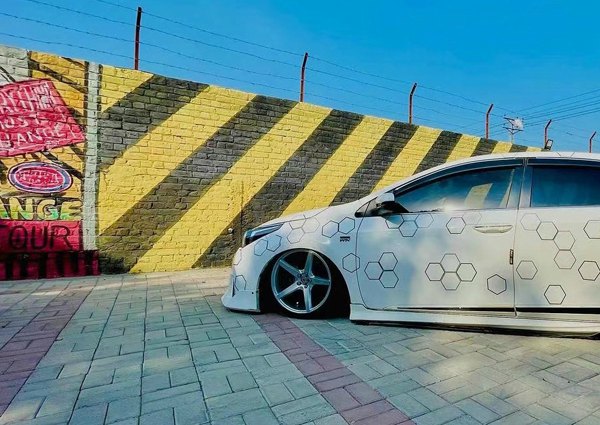 The new COROLLA is composed of the 10th generation "COROLLA CAROLA", which adopts a "newly developed platform, engine, and increased vehicle size and new design", and the subsequent improved model "COROLLA EX Corolla", which is the current COROLLA Corolla. Toyota will use the COROLLA Corolla to cover the broad market space from the low-end to the low-end of intermediate cars to the high-end of small cars, while the COROLLA EX Corolla will follow closely and cover the next level market, so as to meet the diversified needs of consumers in the Chinese market for cars.
The commodity characteristics of the 10th generation of the new COROLLA Corolla are: the width of the whole vehicle has been greatly increased, and the creative design of a wide and low, passionate and contemporary appearance has been achieved. At the same time, the driving comfort has been improved, which surpasses the inherent impression of previous small cars and is comparable to intermediate cars.
In terms of power transmission system, the new COROLLA Corolla has all adopted new engines equipped with dual VVT-i, and at the same time, new models equipped with 1.6L engines have been added, forming a more substantial commodity lineup through the configuration of 1.8L and 1.6L engines. In addition, in addition to the 4-gear automatic transmission, the newly developed 6-gear manual transmission is also used for the first time in this class of vehicles, realizing the coexistence of the world's top power output performance and fuel economy in the same level. In order to cooperate with the use of the new platform, COROLLA's R&D team has also developed a new front and rear suspension system for it, and the steering system has also adopted a new EPS electric power steering device. In terms of safety performance, COROLLA Corolla's standard configuration includes GOA body and BA brake assist system. In the high-level models, VSC body stability control system and curtain SRS airbag are configured. Many safety measures have been taken for both active and passive safety. In the previous collision test (E-NCAP) completed in Europe, the front crash test of COROLLA Carroll obtained the highest level of 5-star evaluation, which confirmed its high safety performance.
Related links:Toyota AirRide case