Chevrolet 1954 coe240 airride in Thailand
The official website of airbft air suspension shares:Chevrolet 1954 coe240 airride in Thailand,This is an old car enthusiast from Thailand. He looks very, very cool.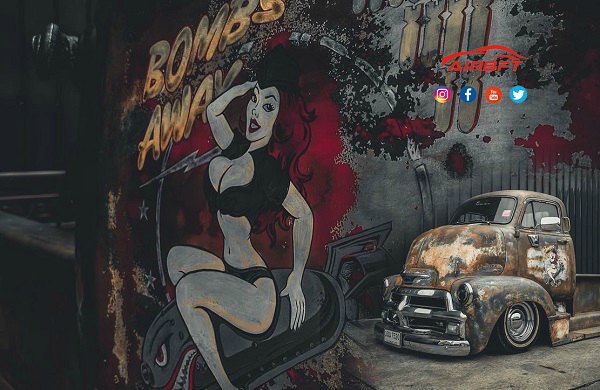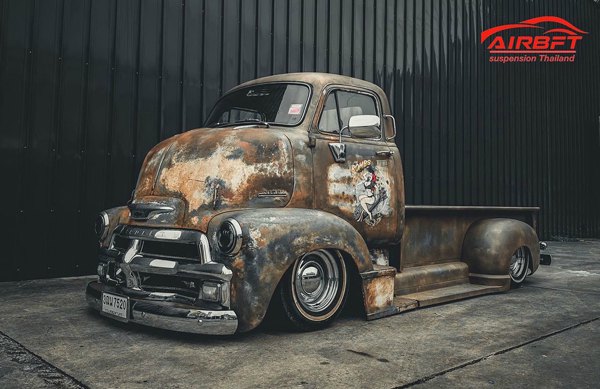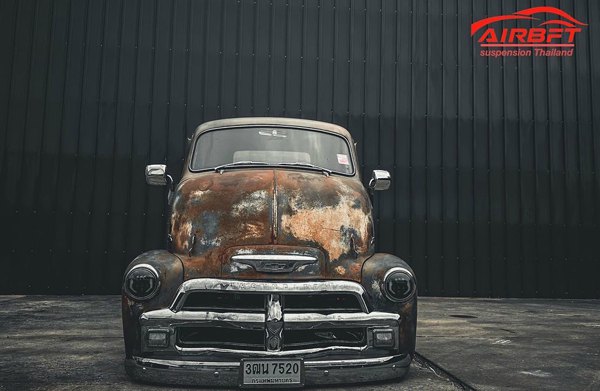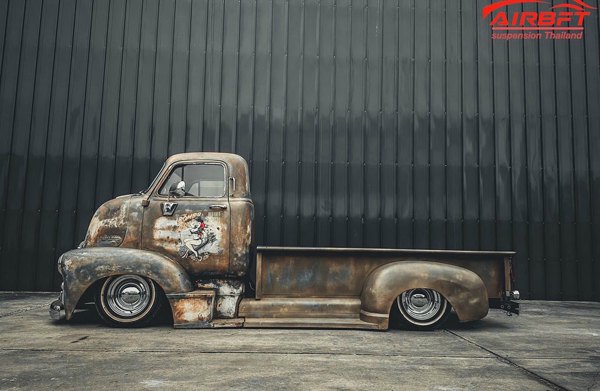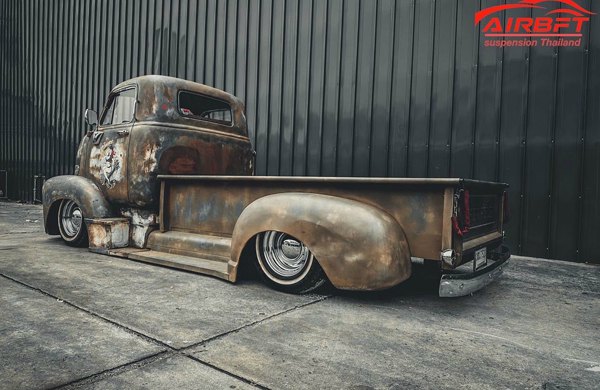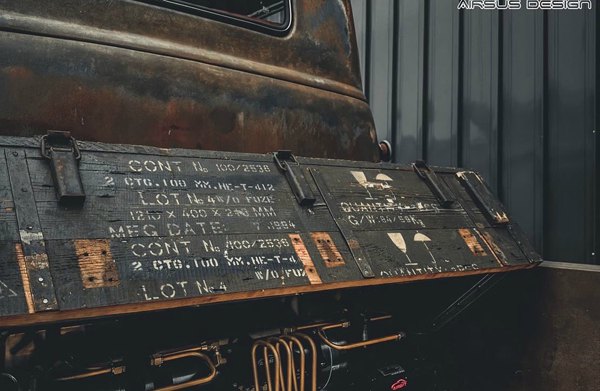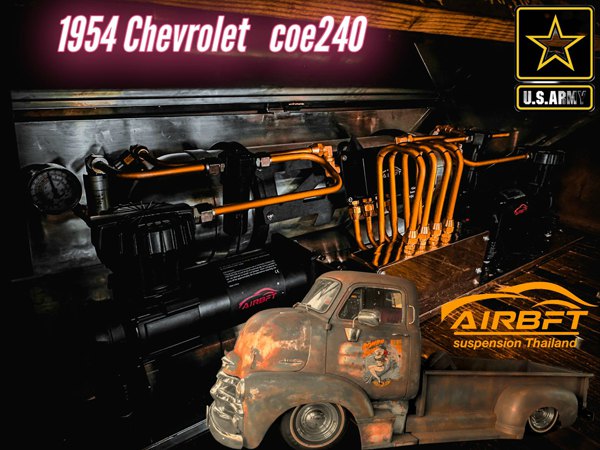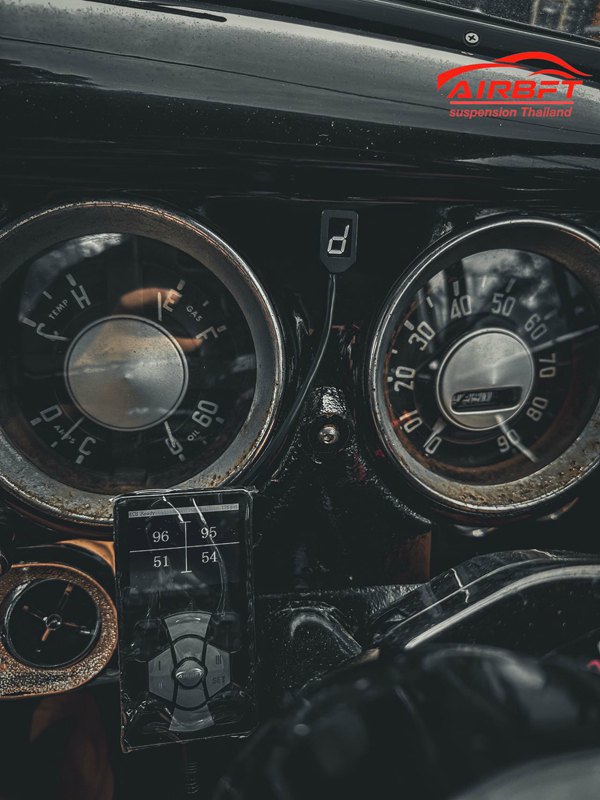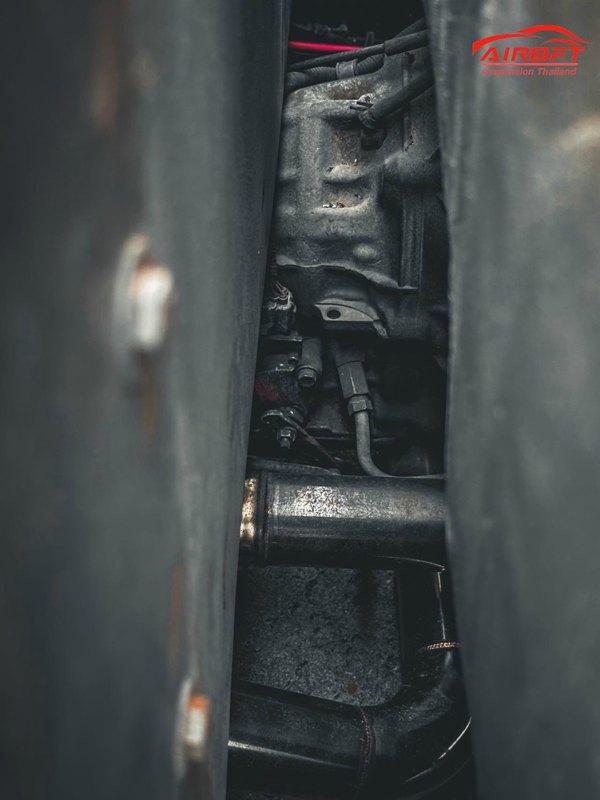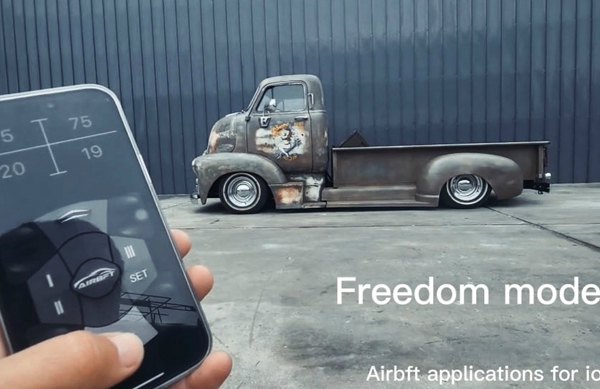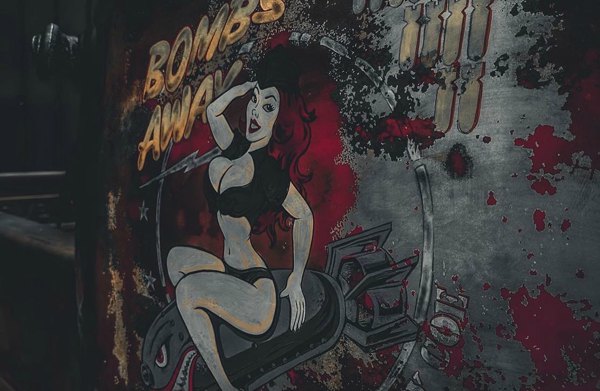 The Chevrolet 3100 series truck was produced in the 1940s and 1950s. It is a medium and lightweight truck. Although there is no "bow tie" sign in the front and back, it can be recognized at a glance with its highly recognizable body contour and style.
The 3100 five window model in front of us is one of them. It was originally produced in 1954. Although it has no logo, its identity can be immediately confirmed by its rounded curves, iconic grille and the shape of the body.
The refitting of this old Chevrolet was completed by AIRBFT Thailand Car Factory. They described their work as "creating a perfect combination of old muscle cars and modern technology", and they will also launch some refitted and restored versions of vintage trucks from time to time.
While maintaining the original structure of the vehicle, the refitting factory has replaced it with a smoother body style, equipped with a safety front windshield, and replaced the front and rear wheels with more attractive styles.
This car is equipped with a 6.2-liter engine, which is matched with the Holley carburetor. The specific power parameters have not been disclosed.
Powered by a naturally aspirated 6.2L V8 LS3 engine. The LS3 of Chevrolet 3100 was previously found in General Motors such as Chevrolet Corvette and Chevrolet Camaro. The power generated by the LS3 is relatively moderate, with 430 horsepower and 424 lbf/ft. of torque. Of course, judging from the shocking standard set by the current custom of flying around these days, we use the word "moderate", but in such an application, 430 ponies feel just right.
The cabin is also quite good, with leather upholstery, which perfectly matches the classic style seen outside. Dynamat is also widely used to minimize noise outside the cabin.
Chevrolet is a car brand under General Motors (GM for short). It was founded on November 3, 1911 by William C. Durant and Louis Chevrolet.
Chevrolet, also known as Chevy, was acquired by General Motors in 1918 and is now the most international and popular brand under General Motors.
As the largest brand under General Motors Group, Chevrolet can be regarded as the most successful automobile brand in the world according to the accumulated automobile production so far. It ranks first in the US sales league table. It has a wide range of models, from small cars to large 4-door cars, from van cars to large pickup trucks, and even from off-road vehicles to sports cars. Any model that consumers need can be found in Chevrolet. Since the first product was launched in 1912, the total sales volume has exceeded 100 million vehicles. Its market covers 70 countries and once set the record of selling a new car every 7.2 seconds. In 2004, the global sales of Chevrolet exceeded 3.6 million new cars, accounting for 5% of the total sales of global cars that year. As the most international and popular brand under General Motors, Chevrolet has strong technical and market resources.
Related links:Chevrolet AirRide