Benz E300 AirRide"Sharing from Indonesia"
The official website of airbft air suspension shares:Benz E300 AirRide"Sharing from Indonesia",This light blue is matched with the wide rim wheel hub and the airride, which is charming.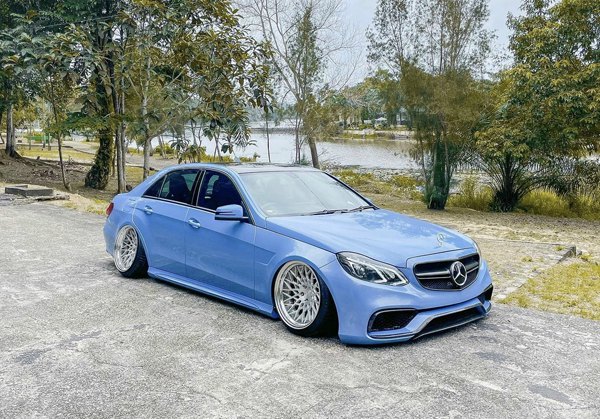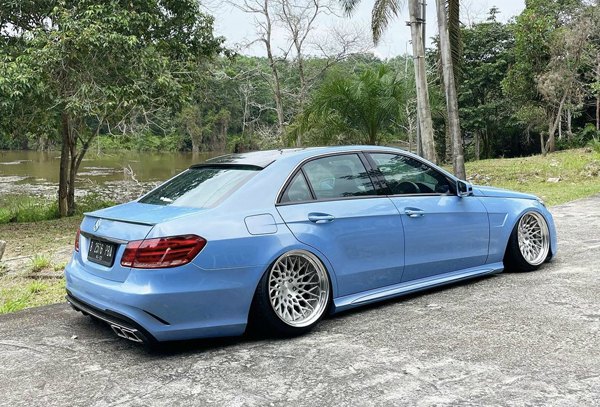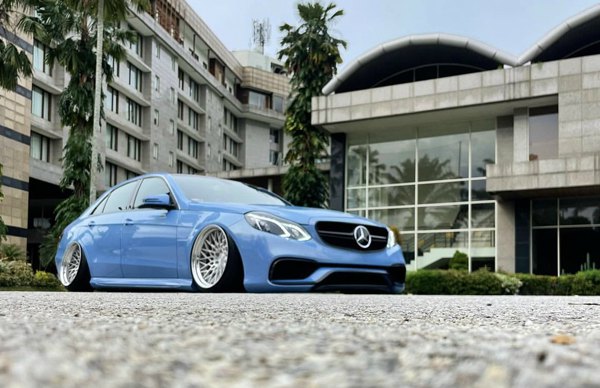 At present, it is recognized that the originator of the E-Class is the Mercedes Benz 170 in 1947, which is one of the first models developed by Mercedes Benz after the war. So today, the history of the E-Class has reached 62 years! Mercedes Benz E-Class has always been the first application of Mercedes Benz's advanced technology. Until the 7th generation of Mercedes Benz E-Class, the luxury car market grew rapidly. However, the 8th generation Benz E-Class 300 sedan currently imported is imported from Germany with original taste.
The eternal theme is Mercedes Benz's iconic chrome plated shield shaped air intake grille, coupled with the noble trident star badge, and the split headlight set makes the front face of the new E-Class look very divine. Both the high beam and the low beam are xenon lamp caps with the servo steering function, and the side fill lamp can also be automatically turned on when turning at low speed.
The new Mercedes Benz E-Class car still retains the characteristics of Mercedes Benz's steadiness and elegance, and is more dynamic than the 7th generation E-Class car on sale. It can be seen from the seams between the side hood and the front fender and the arc lines running through the door handle from the front wheel arch that the new Mercedes Benz E-Class car and the new C-Class car are interconnected in design language.
Related links:Benz airride photos