1995 Mercedes Benz w210 E-class car airride "classic reproduction"
AIRBFT airride introduces you to:1995 Mercedes Benz w210 E-class car airride "classic reproduction",It's not that I'm old, but the cars I like are old. They once subverted the world. Today, they are still classic. They installed airride to revive them.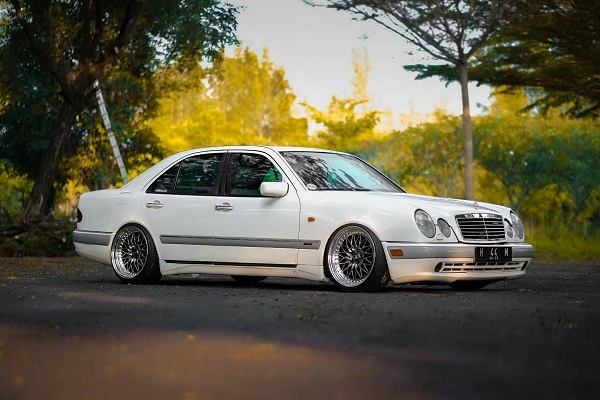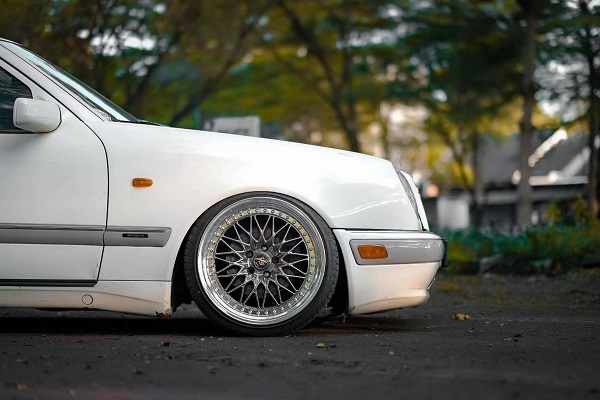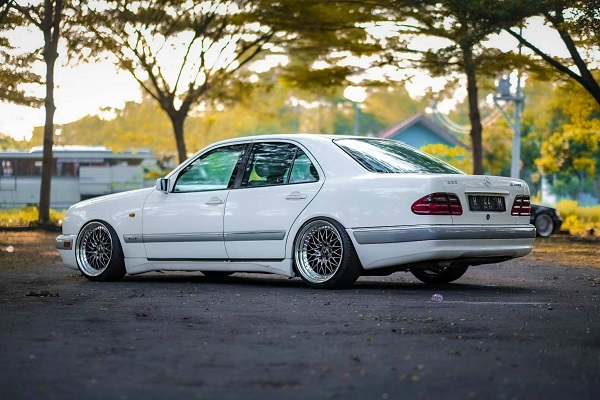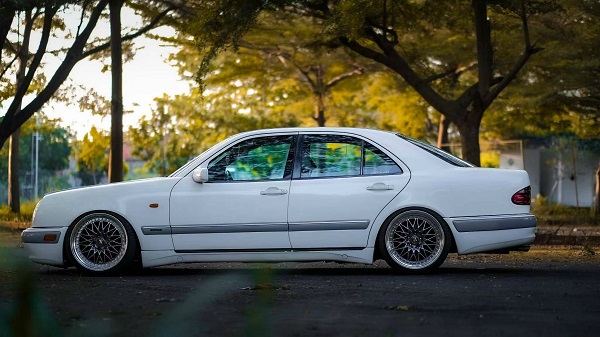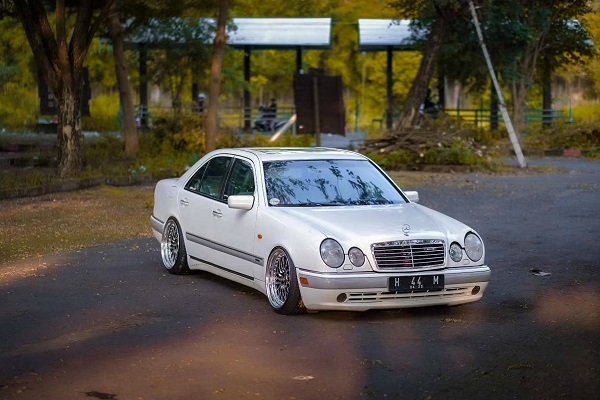 In 1995, Mercedes Benz launched w210 E-class car to replace W124 model. The unique four round lamp shape, combined with Yuanrong body lines, creates a classical maturity different from founder and steadiness. Therefore, w210 is also known as "four eye Mercedes Benz". The length and wheelbase of w210 are 2.2 feet and 1.3 feet longer than W124 respectively, and the shape is more in line with aerodynamics. The wind resistance coefficient of the body after wind tunnel test is only 0.27. The design of the chassis is almost the same as that of W124. The suspension maintains the design of front double A-arm and rear multi connecting rod.
AMG, which has been incorporated into Mercedes Benz in 1999, launched the e55amg of 349 HP 5.4-liter SOHC V8 engine, E55 AMG code named w210, and equipped with an eight cylinder engine code named m119. After strengthening the engine piston structure, the output was strong from the point of view of that time. Although the power output seemed to be a little lower than the 400 HP of E39 M5, the overall balance and taste, Still intriguing.
From 1995 to 2002, w210 E-class won more than 70 international awards and ranked first in various crash tests. W210 was praised for its safety, reliability, luxury and a large number of new technologies. The w210 has been produced until 2002, and this generation of E-class has produced more than 1.3 million vehicles.
1995 Mercedes Benz w210 E-class car airride "classic reproduction"
Related links:Benz airride photos