Volkswagen MK7 Airride "Performance Warrior"
The official website of AIRBFT air suspension shares air suspension cases from around the world with you:Volkswagen MK7 Airride "Performance Warrior".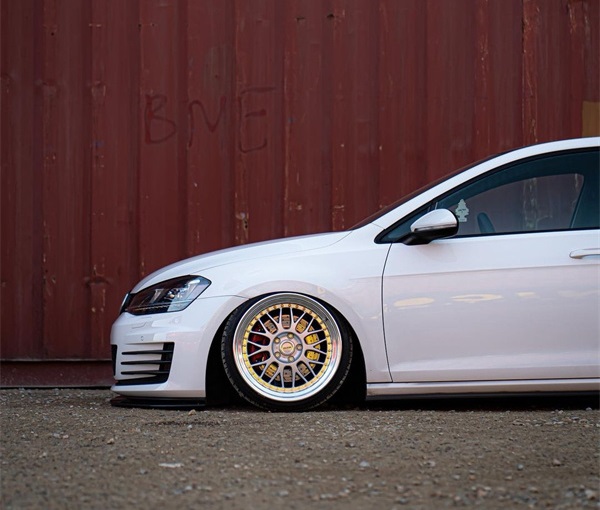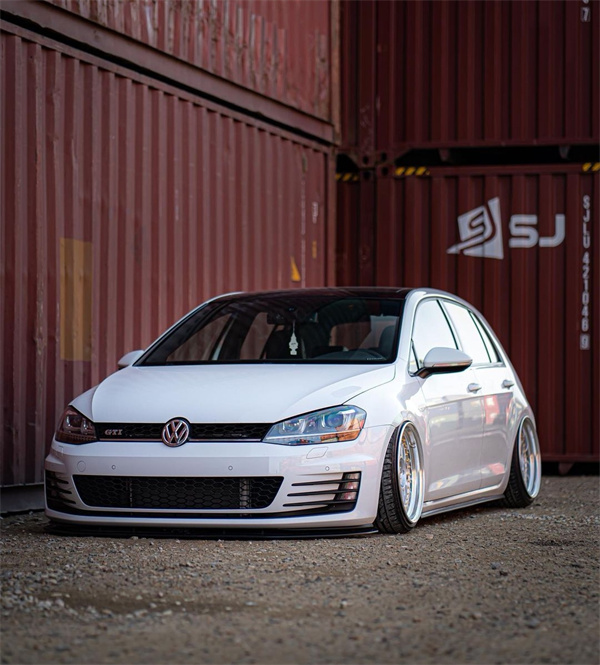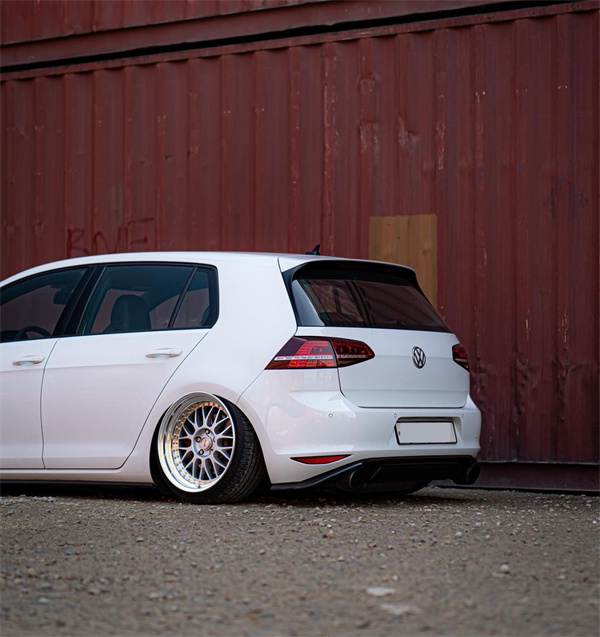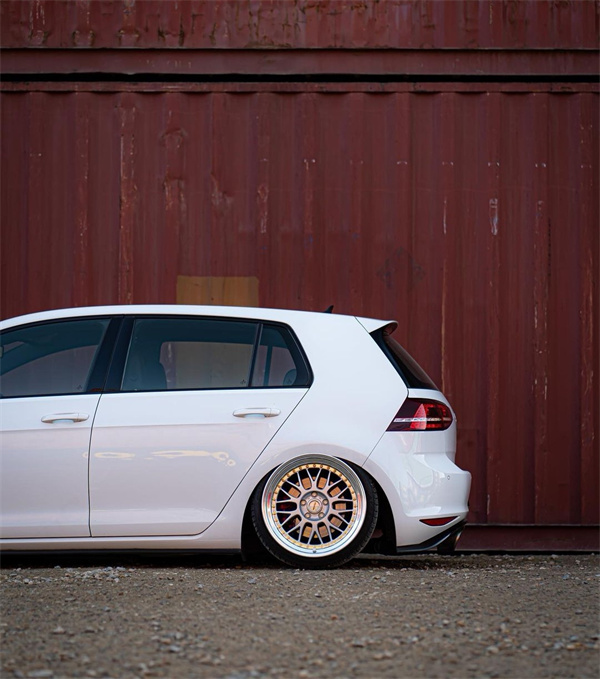 The seventh generation Volkswagen Golf was launched from 2013 to 2020 and has outstanding capabilities, making it a versatile car. If you can find a car in good condition, you can become the most affordable owner of a family hatchback.
Meticulously designed packaging and elegant design, with outstanding capabilities, can be called a versatile device. He enjoys driving every day and demands that everything in the car be packed up.
In the European market, in addition to the 1.0 to 1.5-liter gasoline turbocharged engines, 1.6L and 2.0L diesel turbocharged engines have also been selected. The former achieves sufficient power performance while also achieving good fuel economy. The latter demonstrated outstanding strength over long distances.
For users who are concerned about environmental impact, we also offer plug-in hybrid (PHEV) GTE and battery EV electronic golf. Drivers seeking sports car speed also offer hot hatches, such as GTA and R.
The basic level of golf is not equipped as a practical car. Of course, it is equipped with air conditioning, but the wheels are made of steel, not aluminum. Additional features have been saved.
Upgrade to mid range, such as SE and GT, with European specification 16 inch aluminum wheels, leather winding steering wheel, and electric rearview mirrors. It is also equipped with a convenient driving assistance system, including adaptive cruise control.
The R line is the top product of regular golf. Equipped with complete equipment, you can taste first-class texture.
It can be said that one of the characteristics of golf, which makes daily driving enjoyable, is equipped with a moderately responsive steering, even in ordinary models, and achieves agile body. Normal driving is also very interesting.
In the seventh generation of golf, it is very exquisite. The suspension is soft and more comfortable than many competitors of its time. GTI and R have also achieved astonishing power performance. Not only can you admire the highway, but you can also admire the continuous winding mountain roads.
Leave a deep impression internally, regardless of the trim level. The dashboard is made of high-end materials and the layout has been carefully considered. The main operating system is located where needed, and can even be considered an ideal driving environment.
According to the level, the infotainment system supports Apple car games and Android cars. Equipped with an 8.0 inch touch monitor.
The front seats have large sides, allowing even tall drivers to feel comfortable. The rear seat side is also comfortable to pass, even if an adult of approximately 180 centimeters has been sitting for a long time. When opening the tailgate, there will be an ample luggage compartment that can accommodate most strollers.
If you want to carry a large amount of luggage, consider a station wagon estate. In Japan, this is called Valiant.
In 2017, the seventh generation of golf underwent changes in weight and size, and in 2017, there were changes in weight and size. The design has been modified to improve the thermal efficiency of the engine. A review of pruning levels was conducted and the information and entertainment system was upgraded.