Toyota's 12th generation crown Airride "an unsurpassed classic"
The official website of AIRBFT air suspension will share the modification cases of various models of AIRRIDE for you, as follows:Toyota's 12th generation crown Airride "an unsurpassed classic".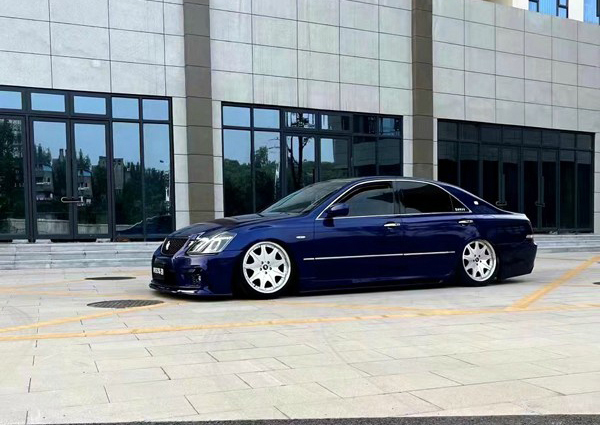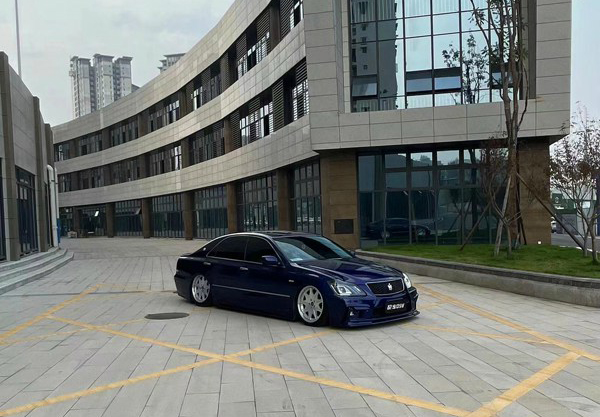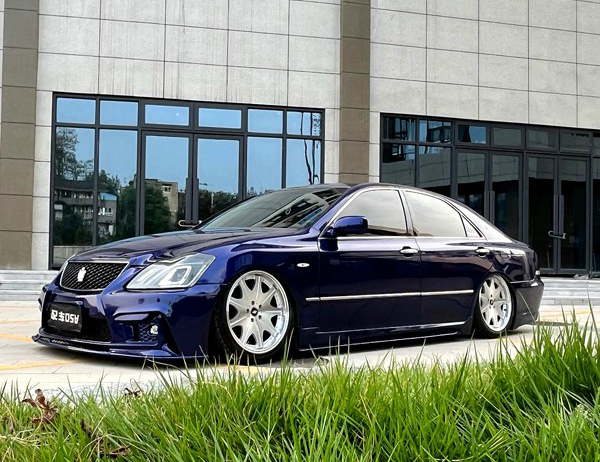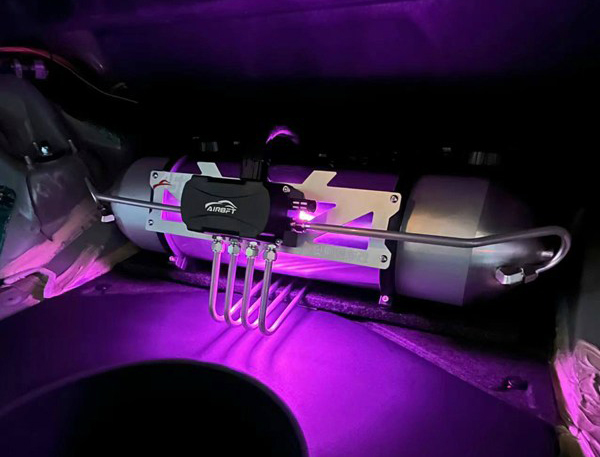 Needless to say, we all know the classic degree of the 12th generation crown. Even after so many years, today's aesthetics will not be out of date. So the 12th generation Toyota Crown is a very valuable model in the second-hand car market, and many people even say that there will be no Crown after the 12th generation.
Toyota Crown is suitable for refitting into the style of VIP. If the car body is lowered and equipped with big data wheel hub, it will have the style of a big man. Last year, Ajie was refitted according to this style. The pneumatic shock absorber put the car on the ground and waited for the passers-by to appreciate it quietly.
Although the interior upholstery is perfect, the most satisfied part of the car owner is that after the change from the twisted tooth shock absorber to the AIRBFT AIRRIDE, the overall attitude is more in line with his taste, and the wheel hub data is also quite satisfactory.
Since its birth in 1955, the Toyota Crown has undergone 14 generations of replacement. The Toyota Crown family is the world's oldest car brand. The 12th generation of Toyota Crown that Big Mouth is going to lift today is of great significance in the history of the Crown brand. It is also a very classic generation in terms of its appearance.
As a luxury car, its refitting style naturally follows the VIP refitting style, which is quite a big man. It is estimated that you will walk around when you see it on the road. Now let's enjoy the refitting works of the 12th generation Crown.
The black body looks very clean and tidy. Even for a luxury car, the owner still customized a wide body enclosure for it, making the body look wider and more aggressive. The exhaust of the two sides of the tail is also a way to stay away. The low body and the forged wheel hub shape look very impressive.
Related links:Toyota AirRide case