Mazda Miata MX-5 AirRide "Usa Rotiform wide rim wheel"
AirBFT air suspension official website shares with you:Mazda Miata MX-5 AirRide "Usa Rotiform wide rim wheel",Super hellaflush style, large inclination wheel hub, is it your favorite?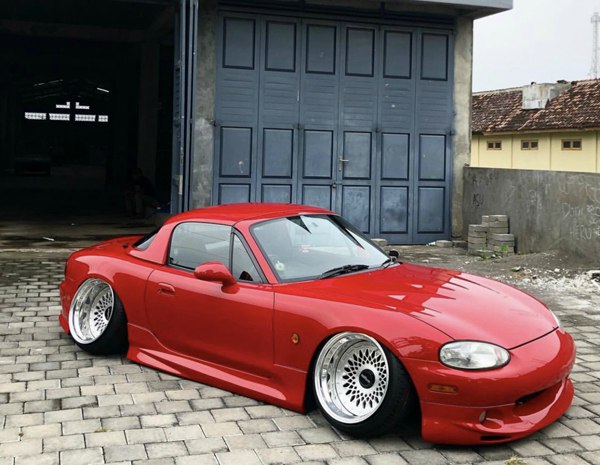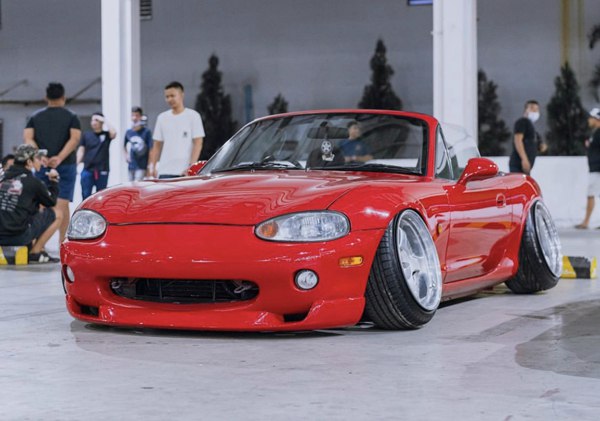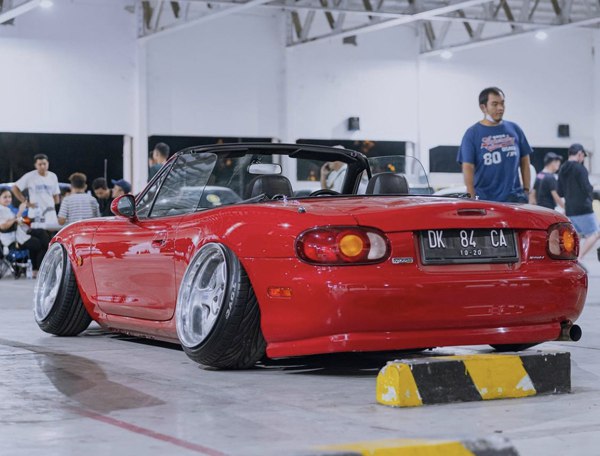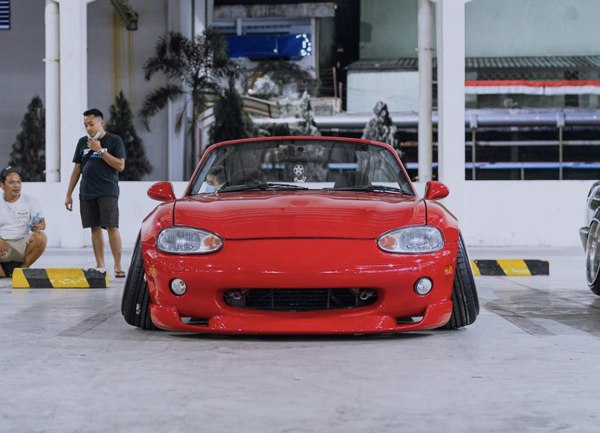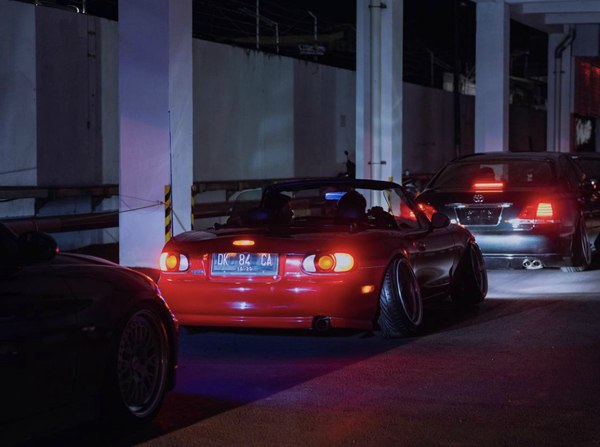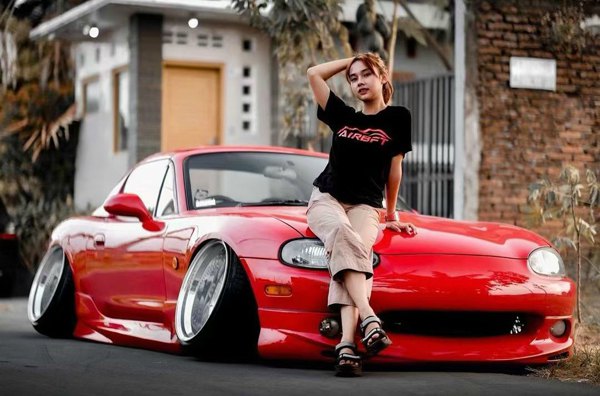 Mazda Miata MX-5 hongsao airride modification case Mazda Miata modified HF style airride
If you blindfold me and let me drive this car "blind", maybe it only takes two minutes, and I can tell it is Mazda MX-5 Miata. That familiar sense of control has been deeply integrated into every generation of Mazda sports cars, so that a symbiotic relationship has been formed between people and cars. Of course, I can easily list the models that can provide similar feelings, but the sour inner charm of Miata is unique.
In fact, Mazda knows very well how special Miata is. Listen to the praise of engineers and designers for the fourth generation of Mazda MX-5 Miata with the number Nd: Miata's attention to detail is amazing. Everyone involved in the development knows that their most important goal is to make the new generation MX-5 Miata inherit the spirit of previous generations as much as possible. It's not just a great convertible, or a great Mazda – it has to be a great MX-5 Miata.
The Third Generation NC Miata was launched in 2006, 9 years ago. Mazda's new model is not just to improve the performance of the third generation, but to make the fourth generation nd Miata return to the design concept of the first generation Na Miata in 1989. In 1989, Mazda launched the first generation Miata, with a displacement of 1.6L and an engine power of 100 hp. Today, it seems that the performance is obviously insufficient. Mazda thinks that although they are proud of each generation of MX-5, internally, only the first generation is "the most reasonable" – the most consistent with Miata's original design intention.
Today, this Mazda MX-5 is not going the normal way. It has changed the HF style to carry out the posture style to the end!
As early as 1999, several fashion trendsetters in North America and California (mark arcenal, Andy, Jerry…) were very keen on car drift sports, so they would watch and participate in some local drift racing activities in Japan and the United States.
In 2004, there was a kind of appearance style of drift cars in Japan, which used wide edges, low offset wheels and stretched tires to reflect the aggressive appearance of their cars.
Then these trendsetters began to imitate this style and put their own drift practice cars of clothing companies close to this style. At that time, they didn't give any name to this style until one day, Jerry, one of them, casually said: "Damn, this thing is hellaflush!" when he saw the newly built drifting chariot. Hellaflush got its name from this. What is the central idea of hellaflush? Why hellaflush?
Related links:MAZDA AIRRIDE KIT