Kia Stinger Airride "Chameleon"
The official website of AIRBFT air suspension introduces to you:Kia Stinger Airride "Chameleon".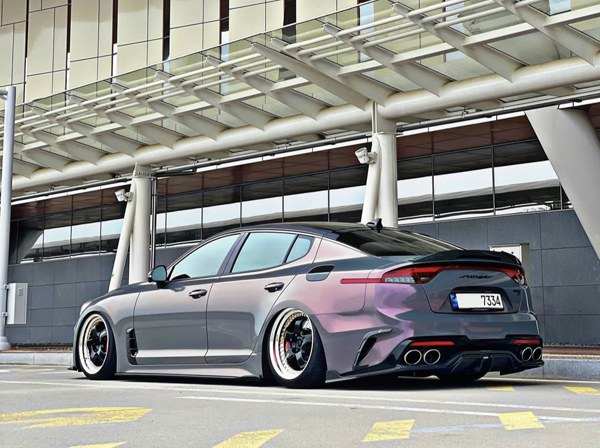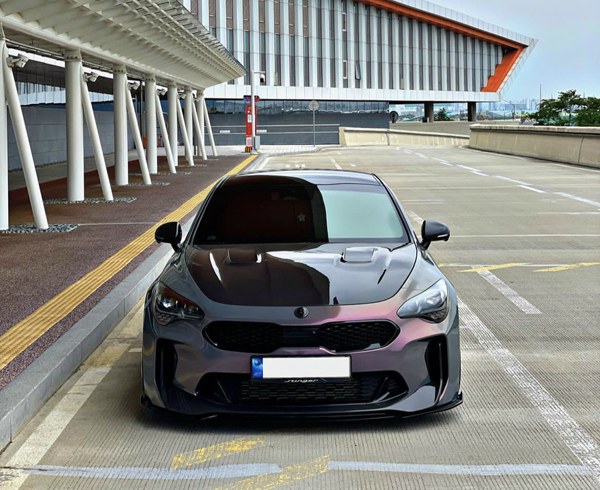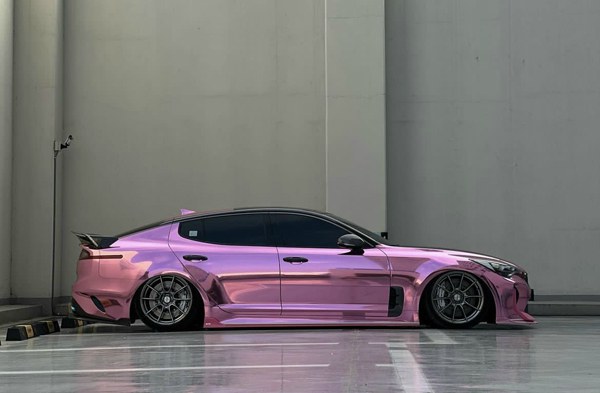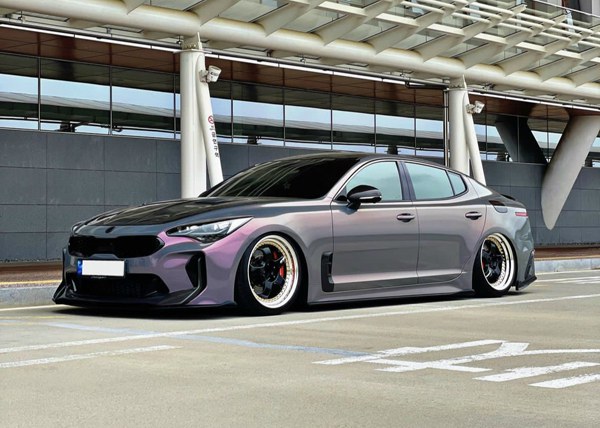 Kia Stinger is a luxury car owned by Kia. Since its debut in 2017, it has always attracted the attention of consumers. The 2023 Kia Stinger has recently made its official debut, with a unique and distinctive exterior that is comparable to the BMW 7 Series, dazzling consumers. Power performance: 3.3T+V6 engine, full of power.
The 2023 Kia Stinger is equipped with a 3.3-liter V6 turbocharged engine, with a maximum power of 368 horsepower and a maximum torque of 510 Nm. This engine is used in conjunction with an 8-speed automatic transmission, resulting in excellent acceleration performance of the vehicle. The acceleration time from stationary to 100km/h is only 4.9 seconds, with a maximum speed of 268km/h. At the same time, the car also offers two driving forms: four-wheel drive and rear wheel drive for consumers to choose from.
The exterior design of the 2023 Kia Stinger is very unique, showcasing a strong personality. The front of the car adopts a unique Tiger Roaring style air intake grille and sharp headlights, creating a very domineering visual effect. The body lines are smooth, and the rear of the car adopts a dual sided four out exhaust and spoiler design, showcasing a sense of sportiness. The overall design is comparable to the BMW 7 Series and even more recognizable.
The interior design of the 2023 Kia Stinger is equally luxurious. The seats are made of high-end leather material and support heating and ventilation functions. The center console is equipped with a 9-inch touch screen and digital instrument cluster, allowing drivers to easily control vehicle information. In addition, the model is also equipped with high-end features such as BOSE audio system, panoramic sunroof, and intelligent parking system, providing drivers with a more comfortable driving experience. Conclusion: The appearance of 2023 Kia Stinger once again proves the strength of Kia in the field of luxury cars. The unique exterior design and powerful power performance of this car make it a dark horse in the luxury sedan market.