Ford Focus bagged airsuspension "aesthetics has its own essence"
Airbft bagged airsuspension platform to share:Ford Focus bagged suspension "aesthetics has its own essence",If the world has a color standard for peace, it must be Chinese red. This Ford fox is Chinese red with airbft bagged suspension, which integrates high mobility with fashion aesthetics to meet the functional and aesthetic needs of young people.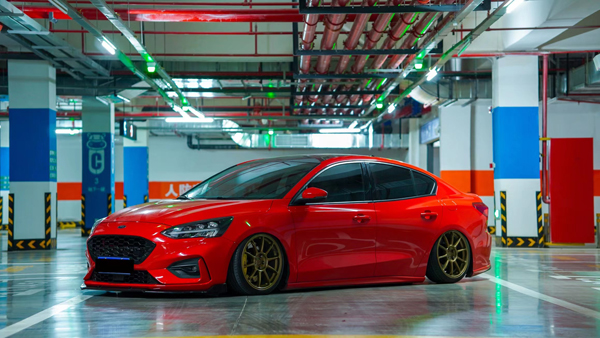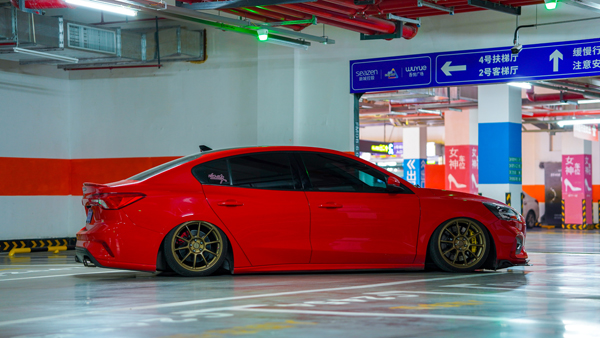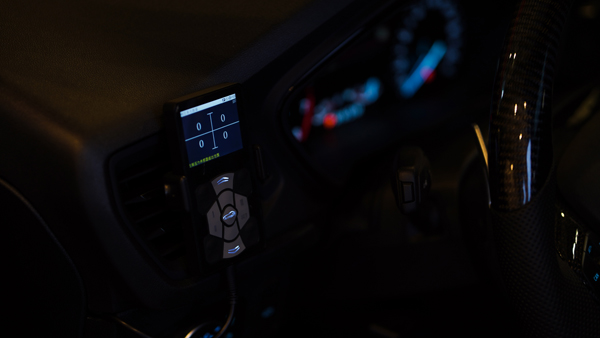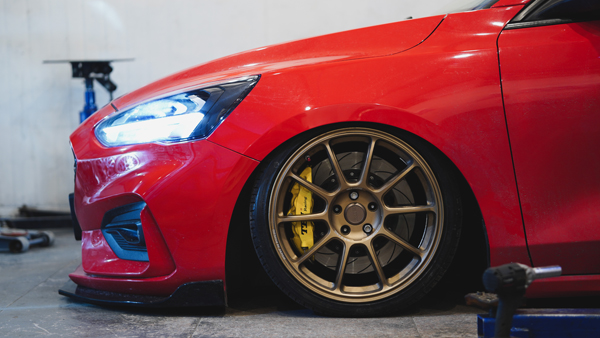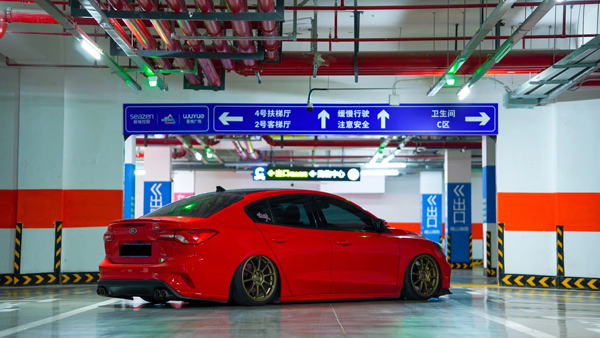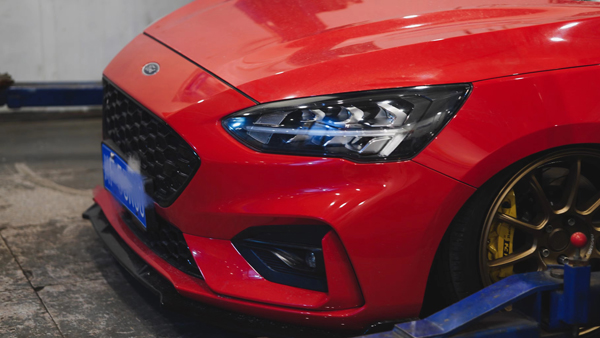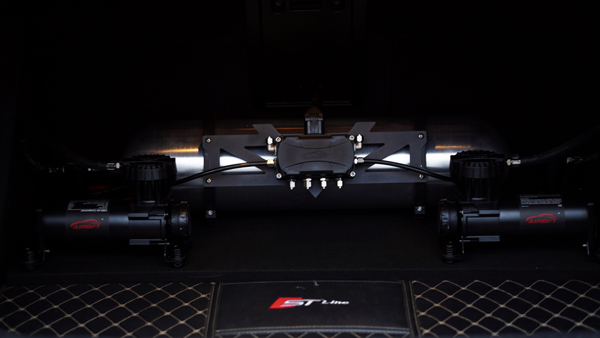 Ford Focus 2021 focus digital sports intermediate vehicle, equipped with Ford Co pilot 360 ™ Zhixing driving assistance system is equipped with giant screen intelligent cockpit, wireless charging and sync ®+, Realize convenient and intelligent mobile travel experience.
"More handsome" urban function design
Integrate high mobility with fashion aesthetics to meet young people's functional and aesthetic needs.
"More fashionable" giant screen intelligent cockpi
The whole series of 8-inch LCD instruments and 12.3-inch large-size color touch screen, hard core large-size screen display, leading technology trendy products.
Based on Ford's new intermediate vehicle platform, the Ford Focus family brings together Ford's strong R & D ability and the collective wisdom of the global engineering design team to bring driving fun and create a new benchmark of intermediate vehicle driving fun with the world's leading powertrain technology, racing level chassis adjustment, fashionable sports appearance design and leapfrog intelligent technology.
Ford focus is equipped with EcoBoost 180 turbocharged dual injection engine + the "high-performance CP" and e-shifter knob shift composed of the only 8at at the same level. Combined with performance-based chassis adjustment [20], it can produce 128KW maximum power and 243n · m peak torque, and 0-60km / h acceleration takes only 4.5s. There is also TVC curve torque intelligent distribution system, which allows you to attack the curve wantonly and burn at will. Car buyers can also enjoy the value-added courtesy of lifelong engine warranty. As the number one in the refitting industry in the name of sports, Ford fox SLA long and short arm blade rear independent suspension brings stable, solid, stable and comfortable dynamic performance, and is also famous in the car circle. Pure track gene + modern technology evolution, and the evolution of all sensory driving pleasure from machinery to digital. The 2021 ford focus is committed to building a new benchmark of driving interest to meet the digital generation. The king of sports car, redefine sports car again – sports become intelligent from now on.
Related links:Ford bagged