Future Toyota 86 Concept AirRide"Do you like the angle of this tyre?"
The airbft aerial suspension platform shares with you:Future Toyota 86 Concept AirRide"Do you like the angle of this tyre?",The case pictures here come from lovers all over the world. We can communicate with each other, share with each other, and learn from each other. Hobbies have no borders.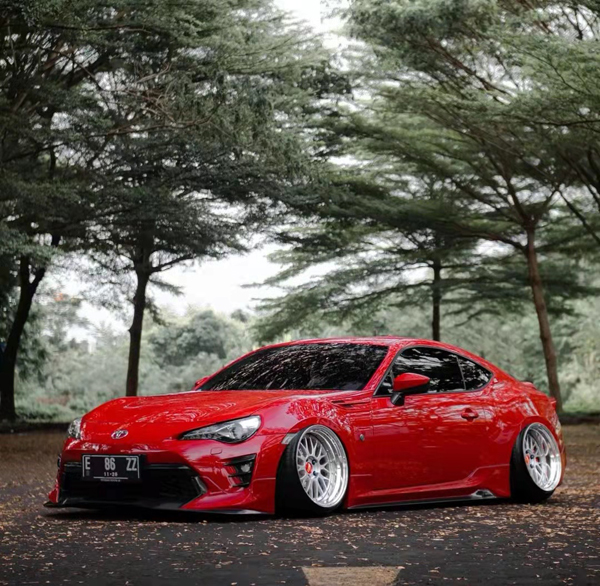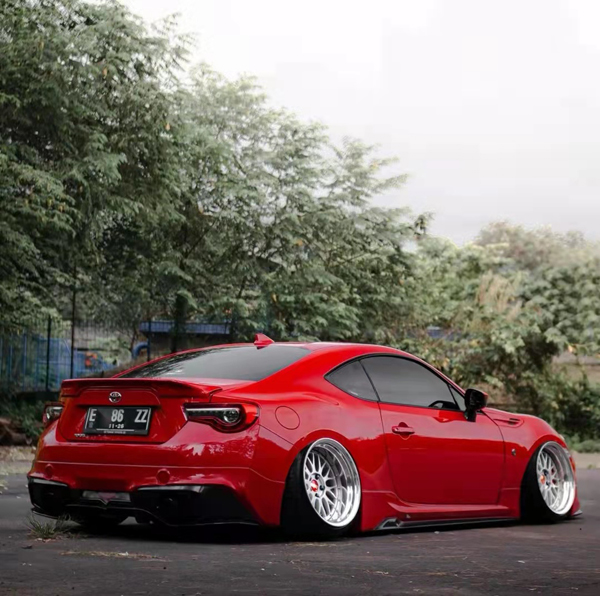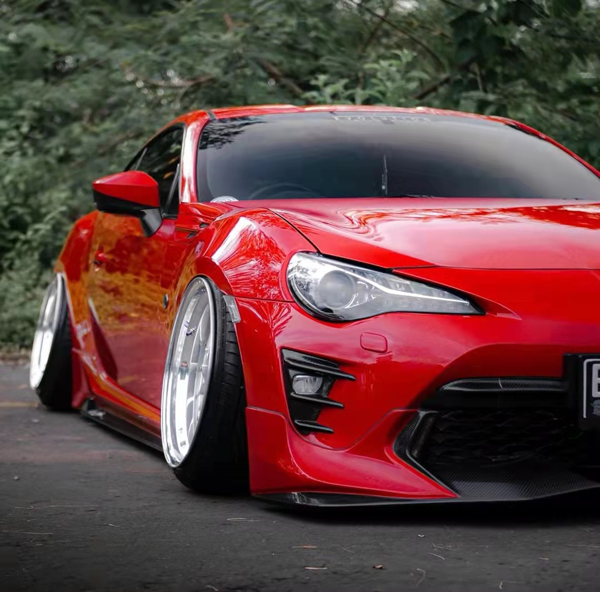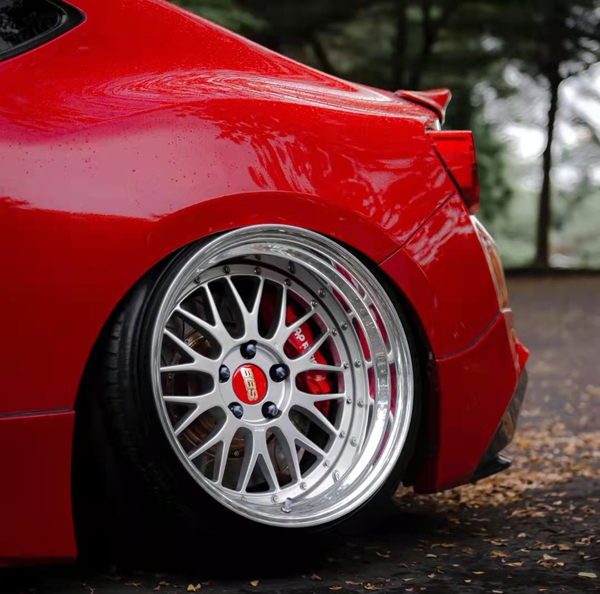 In hellaflush culture, this Toyota 86concept is really well modified, especially the angle of the tire, the matching with the airride suspension, and the data of the wheel hub, which have achieved perfect results.
Such pictures make men energetic and young people full of passion.
Toyota 86 is named after the abbreviation of future Toyota 86 concept. Toyota 86 means the new concept car of Toyota in the future. Toyota 86 is used as the successor car of corolla Levin (Toyota AE86).
Toyota 86 was originally scheduled to be officially produced in 2011. However, Toyota believes that there is still room for improvement in the design of FT-86, and the external boom may not be enough to support the sales market of FT-86, so it postponed. In April 2012, it was officially sold by Japan in the name of 86.
In terms of appearance, the design of 86 comes from Toyota's European design center ED2 in nice, France. It evolved from the FT-HS concept car released by Toyota in 2007, so the design of 86 is European in style. However, in terms of overall feeling, we can still clearly feel its Toyota lineage. Sharp angles and blade shaped folding lines in body design are common elements in Toyota sports models. This design does make 86 more sporty and avant-garde. In terms of the overall appearance, 86 mainly aimed at the front bumper of the conceptual version, the shape of the headlights and tail lights has been modified, and no great changes have been made in the whole body line.
Related links:Toyota AirRide case