Benz C63 coupe selects airbft airride "steel warrior"
Airbft air suspension website introduces:Benz C63 coupe selects airbft airride "steel warrior",Although the displacement of 4.0 is not as large as that of 6.2 in the W204 era, the eight cylinders are still retained.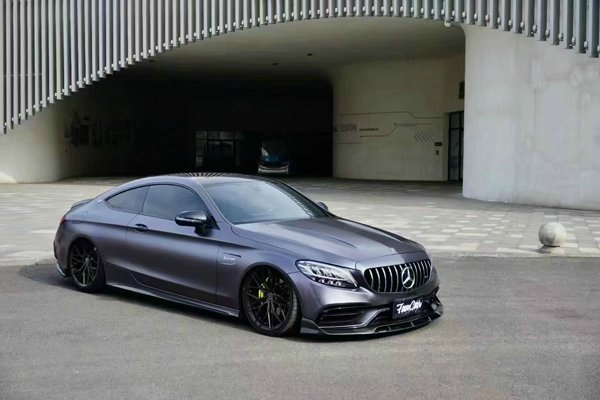 Today, we are ready to deliver this car. The customer chose a Mercedes Benz AMG C63 coupe. Today, we will talk about this car in detail:
This is a 2021 Mercedes Benz C-class AMG C63 coupe, which was delivered to a customer from Guangdong in Enzo last week. The C63 of the w205 era is in the final stage, and the C63 of the new generation w206 will soon be launched. However, the new generation C63 will use EQ power direct four turbine hybrid engine, 2.0T fuel engine + rear motor + 48V light hybrid and electric turbocharger. In other words, there will be no large displacement V8 after the 2021 C63. The customer chose this car with this factor in mind. It has a taste of out of print.
The guide J of the 2021 C63 Coupe is 935800. This C63 Coupe is the paint of designo matte gray. This item is optional and requires 19700. The total vehicle configuration is 955500. An additional 20000 yuan will be added to this existing car for collection, totaling 975500 yuan. This is mainly because the current C63 Coupe is relatively scarce. According to the current market, the number of cars added is relatively small. The front face is an AMG exclusive straight waterfall grille plus an AMG sports front bar. There are relatively obvious lines on the bonnet, highlighting the sense of strength. It is still much stronger than the general C-class momentum. This C63 coupe has a very high lighting configuration. The original factory has a geometric multi beam LED headlamp as standard, which can continuously calculate the ideal light image, so as to provide accurate high brightness road lighting in all directions, help car owners avoid risks in time, and avoid glare caused by light.
Related links:Benz airride photos