Audi A6L AirBFT AirRide "A black horse from Deyang, Sichuan"
AirBFT air suspension official website shares with you:Audi A6L AirBFT AirRide "A black horse from Deyang, Sichuan",The Audi A6L can also be converted into such an independent vehicle. Where is the shadow of a commercial vehicle?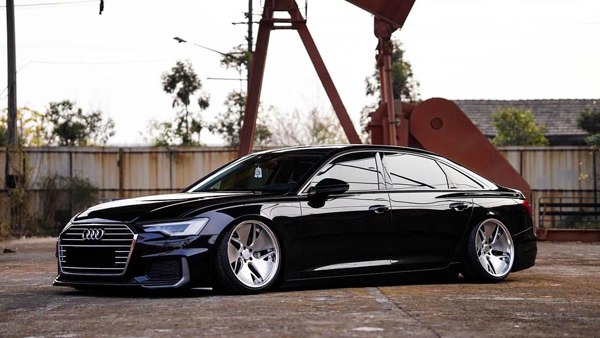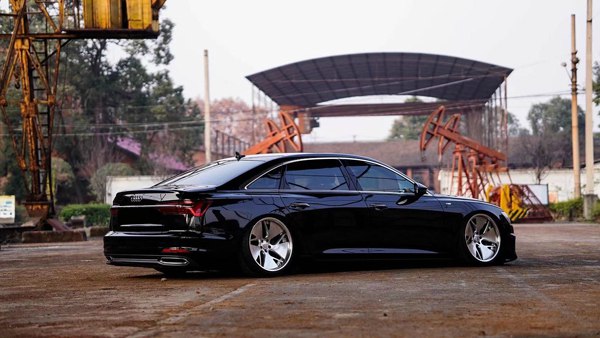 Audi A6 is a luxury car produced by Audi. There are two models, sedan and station wagon. The Audi A6 integrates Audi's exclusive high-tech technology, further enriches the luxury configuration and endows it with super sports characteristics. It is characterized by luxury, dynamism and maturity.
The Audi A6L is usually used as a business car, and few people make it look like a maverick. However, if you make up your mind, an Audi A6L with a strong business atmosphere can also be retrofitted to make people unable to stop.
This Audi A6L is a 2021 45tfsi refined model. The front is equipped with a set of high-definition LED headlights commonly known as five bars and a set of RS6 sports surround, which instantly elevates the sports atmosphere to the extreme.
The car body is fully covered with dazzling black clothing, which makes the whole look more youthful. The dazzling black tone hides a calm atmosphere, so it does not appear too frivolous.
The tail is made of pure carbon fiber material with Kabul tail lip as matching, and a set of two-sided four port real exhaust is added, which immediately highlights the feeling of movement.
In terms of wheels, wide black spray forged wheels are used, which can visually feel its lightness, which is also a necessary element for the vehicle to emit sports breath.
Not only the wheel hub, the main color of this Audi A6L is dazzling black. All its matching colors are mainly black, including the front middle screen, the air intake grille, and all other body bright strips are treated with bright black film.
In terms of interior decoration, there is a very luxurious atmosphere. The central control outline atmosphere lamp and the lifting tweeter are added. The steering wheel is made of carbon fiber, and the leather part is perforated. In addition, two buttons are added to the steering wheel. The left is the driving mode, and the right is the one button start.
No matter how it is changed, it is still an Audi A6L. The original business content plus this kind of debauchery and unruly, the combination of the two is a unique scenery!
Related links:Audi airsuspension