Jeep Gladiator Air suspension airbag kit
Jeep Gladiator Air suspension airbag kit AIRBFT4x4 bran […]
Physical photo preparation
Jeep Gladiator Air suspension airbag kit
AIRBFT4x4 brand introduces to you:Jeep Gladiator Air suspension airbag kit,No matter how many inches you lift, we have corresponding kits that can help you carry more weight, such as a camel caravan or trailer caravan.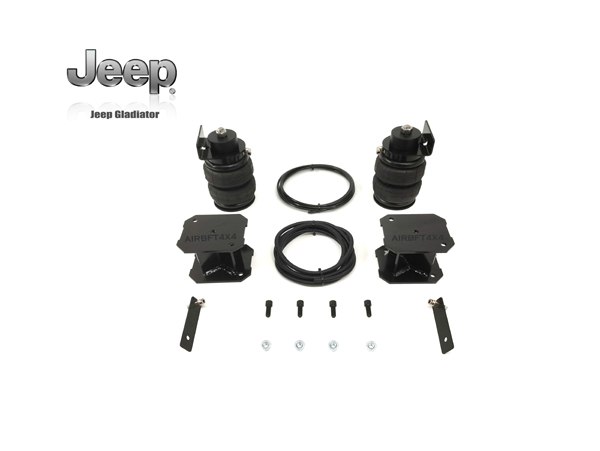 This is a specialized air suspension airbag kit for special cars, which can be installed by simply removing the original car's buffer block. It is very simple and convenient, and will not damage or change any of the original car's settings.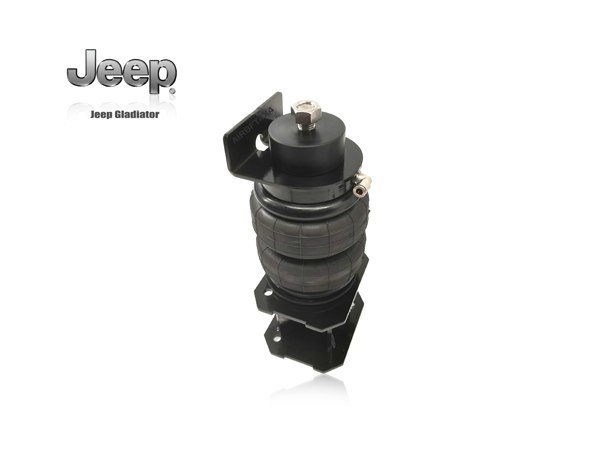 Wrangler gladiator trailer, camel trailer, trailer, motorbike, UTV, Bombardier, Polaris, yacht, motorboat, no man's land crossing heavy load equipment, etc., you will need this air suspension airbag kit to perfectly solve the problem of rear suspension staying.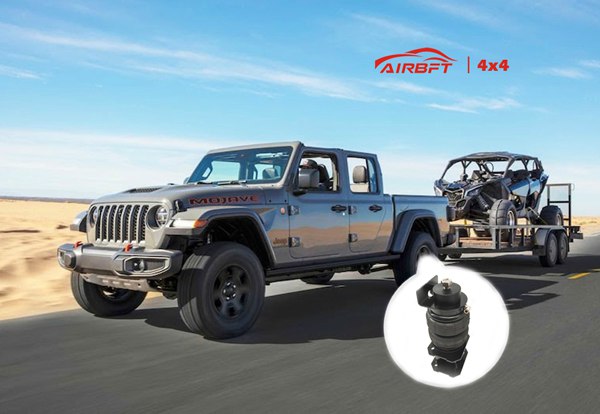 Gladiator is an imported JEEP Jeep medium-sized pickup truck, and also a tough off-road vehicle. The front face and part of the appearance of the gladiator are very similar to those of the horse herders, so many riders call them gladiator of the horse herders.
For those who love off-road driving, however, the off-road performance of the gladiator, as well as the comfort and safety of off-road driving, will become the goal and direction of adjustment and modification.
In 2022, Wrangler gladiator 3.6 Picard will provide two different all wheel drive systems, both of which will provide full-time torque management. Rubicon will provide 33 inch off-road tires, with 11.1 inch ground clearance, 7650 pounds of about 3.5 tons of traction capacity, 1600 pounds of 0.7 tons<Like the Wrangler, the Swordsman has off-road capability to cross the Rubicon Trail, and two 4×4 systems, which is a standard two speed transmission system.