Will you refit your Audi TT into airsuspension?
Airbft air suspension website shares:Will you refit your Audi TT into airsuspension?
According to this question, let's see how handsome this Audi TT is. This is a little brother from Sichuan, China. He refitted his Audi TT with air suspension and changed the body to dark green, which is not common. However, he really attracted my attention. Do you like it?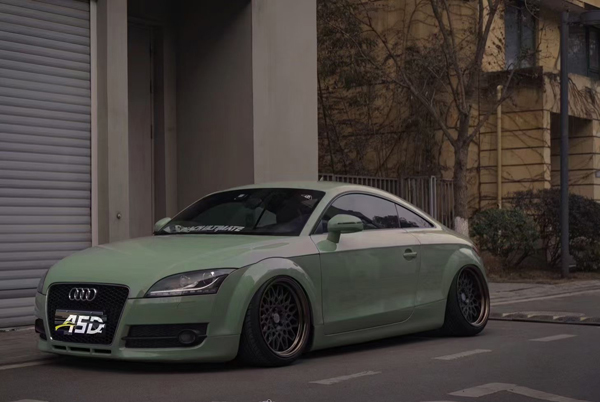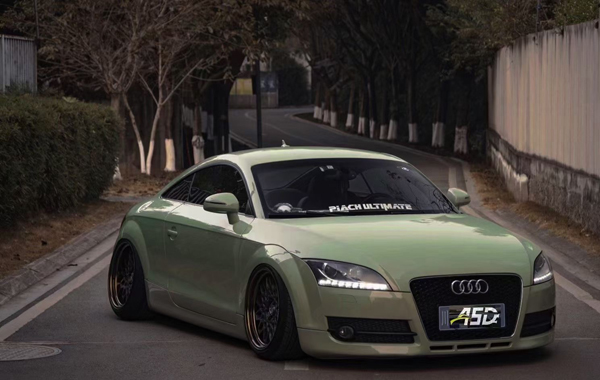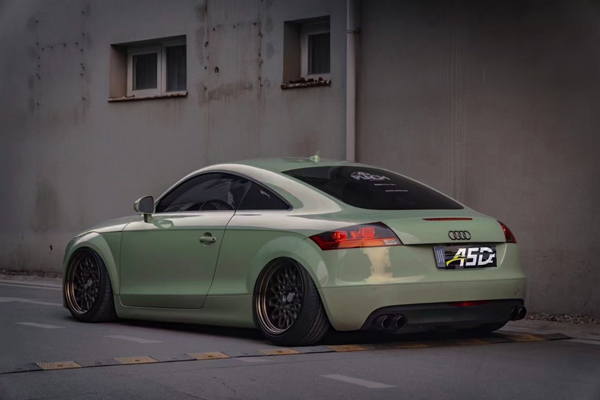 In 1982, the Audi 100 set the world car industry record with its wind resistance coefficient of 0.30. Since then, Audi has been recognized as a leader in aerodynamics. This time, it is also reflected in the new sports car. Many new features of the sports car are perfect. In addition, thanks to careful design, the wind sound level of TT sports car at high speed has reached the level of Audi car.
Sports cars always cater to purists. Audi TT did not sacrifice safety and comfort. TT sports car can meet the requirements of the new European and American regulations on frontal crash and side crash. Two airbags in the front seat are used to ensure safety in frontal crash. A rear facing child seat can be installed on the passenger seat. In case of side impact, it is installed on the backrest of the front seat, which can protect the head to the rib incense area, and the thoracic spine airbag will open.
In the test activity held by the German magazine auto Bild (No. 17, 2004), Audi TT ranked first among the five sports cars from four countries and won high praise from the judges because of its excellent sports performance and king style design style. This is a high reward for TT.
Audi TT is a sports car developed by Audi, which was first launched in 1998. As a sports car, TT has achieved great success in the market with its almost the same beautiful shape and excellent performance as the concept car version.
Some owners of the early models of Audi TT complained about unstable high-speed cornering and car accidents. Audi adjusted TT's suspension system and added a rear spoiler at the rear of the car, which greatly reduced the rear lift of Audi TT from 148 pounds to 53 pounds at 125 mph, lower than the 64 pounds of BMW Z3 Coupe, 68 pounds of Porsche Boxster and 104 pounds of Mercedes Benz SLK at the same speed in the same period.
Related links:Audi airsuspension