Toyota Alphard Air Suspension Modification Case
The official website of AIRBFT air suspension shares air suspension cases from around the world with you:Toyota Alphard Air Suspension Modification Case.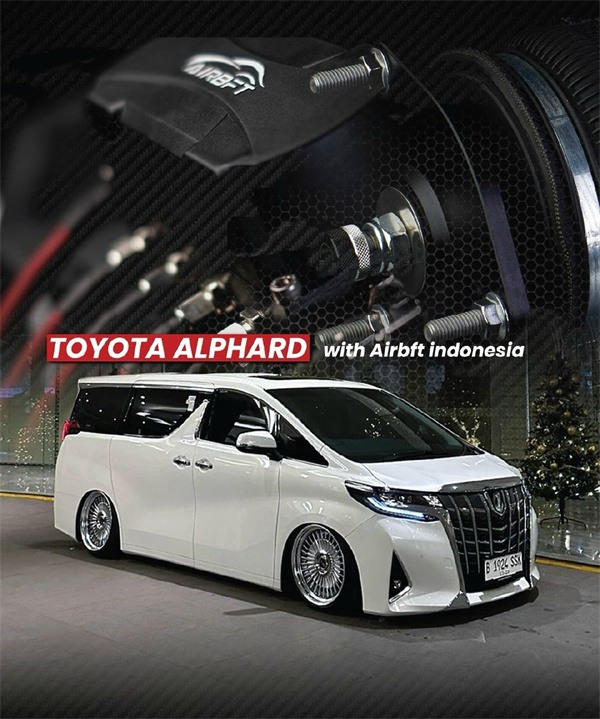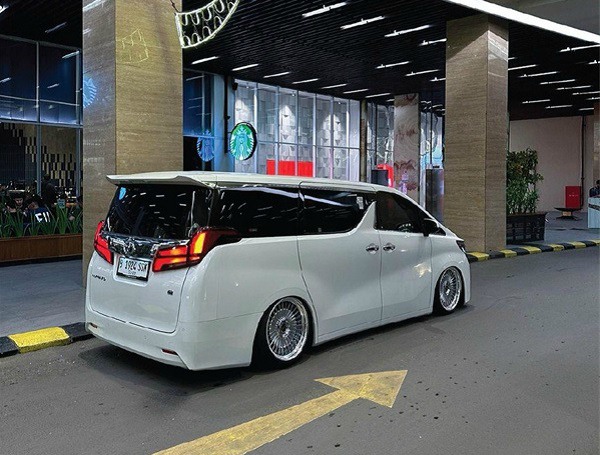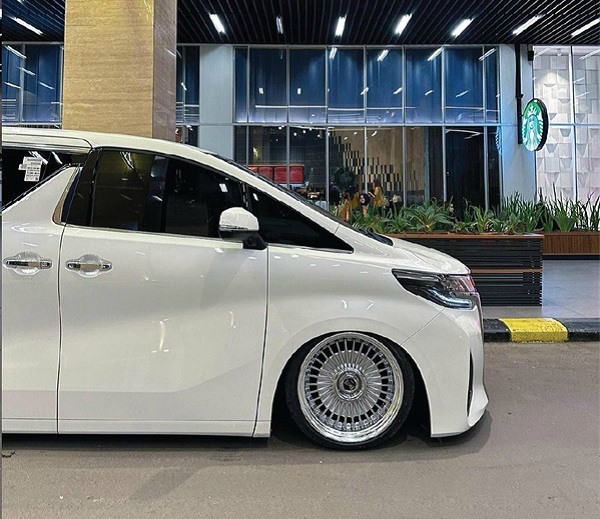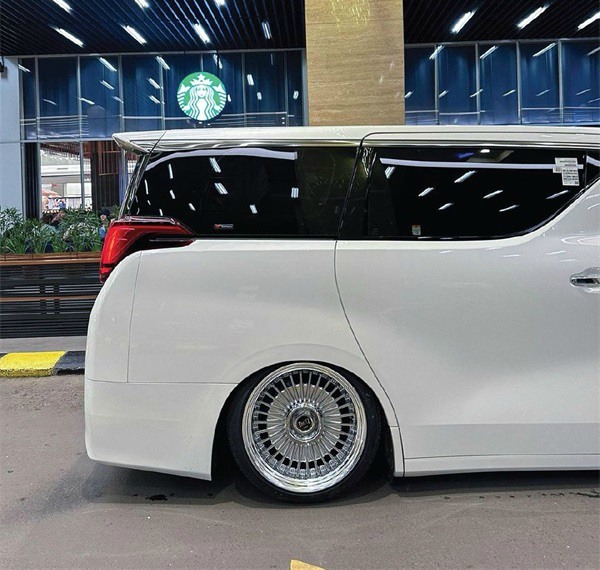 Alphard is a luxury MPV developed by Toyota in response to Nissan's Elgrand, which is an improved version of the Previa chassis. The first generation Elfa was born in 2002, with two engines available: a 2.4-liter and a 3.0-liter engine, both of which can be equipped with an optional four-wheel drive system.
In 2008, Elfa was upgraded. In order to fight against the old enemy Elgrand, Toyota also launched the sisters vehicle Vellfire, which focuses on young sports style, but is slightly conservative compared with Elgrand.
Not conservative in appearance but stylish; The 3.5L power system is complete, with sufficient and smooth power; The silent level of the engine is comparable to that of the Crown; The roll control during cornering is better in large MPVs; The chassis suspension structure has been strengthened compared to Previa; The solidity of driving is one level higher than that of Previa; The chassis has excellent shock absorption ability and is comfortable to ride; The interior is luxurious, and the atmosphere belongs to the first-class seating comfort level in MPV, especially the Ottoman seat can be transformed into a bed; The seating space in the second and third rows is excellent, with both legs easily crossed; Excellent functional design with plenty of storage space; Installation equipment is complete.
There are many familiar Toyota features on the Toyota Elfa 3.5. Its V6 powertrain is quiet and efficient, easy to drive, the chassis is very comfortable with shock absorption, and all convenient functions are very thoughtful. It has achieved all of the above and is already an excellent MPV. But what truly elevates Erfa from "outstanding" to "outstanding" is its charming and intelligent seating design in the cockpit, providing passengers who sit in Erfa with amazing seating space and unparalleled travel experience. Therefore, it is very smart for Toyota China to only provide the most top-level configuration.
How is the performance of the 2020 Toyota Elfa? The interior modification of the Toyota Elfa gives a very dignified and elegant appearance, with a 10 point high grade. The interior of the Toyota Elfa is high-end and luxurious, and the configuration is also quite impressive. It adopts a classic four spoke steering wheel, with an atmospheric and beautiful LCD screen, which is convenient for the driver to view. The main control area design is also very tasteful, and the materials used are of high quality, taking care of your hands, At the same time, it also shows the high-end of Elfa, which looks very atmospheric overall, with impeccable workmanship and materials at this level.