Mercedes Benz C-Class W204 airride"Classic Review"
The official website of AIRBFT air suspension shares air suspension cases from around the world with you:Mercedes Benz C-Class W204 airride"Classic Review".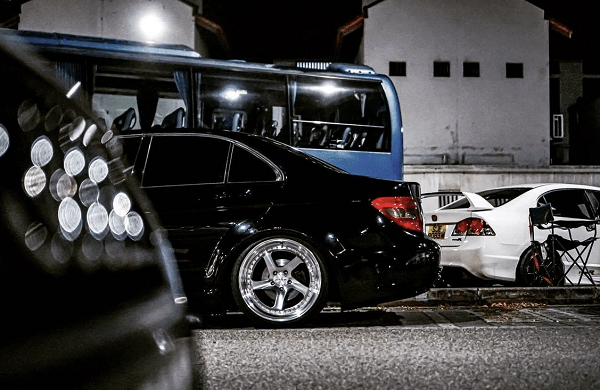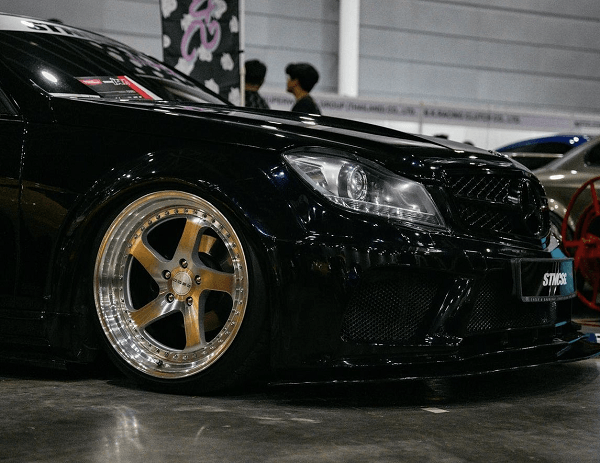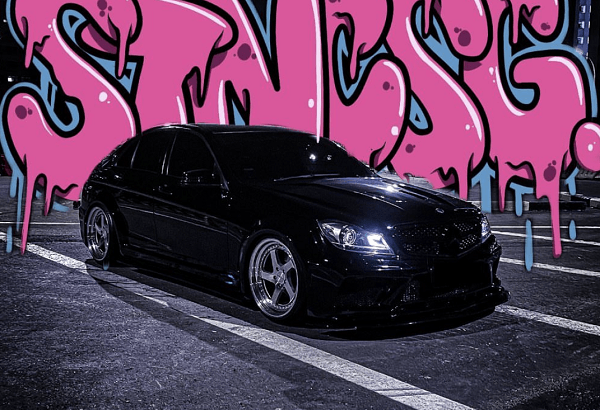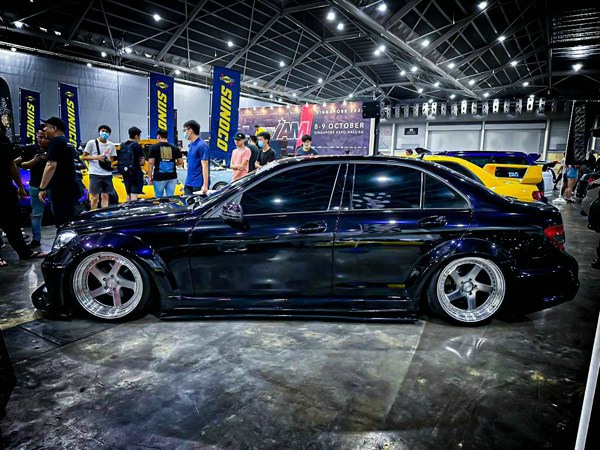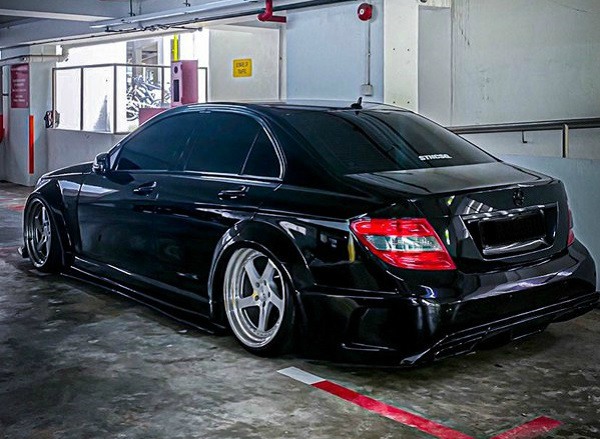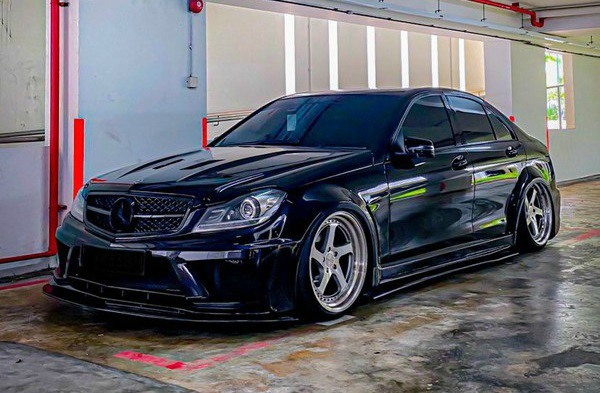 The fourth generation Mercedes Benz C-Class (W204) was launched in 2007 and was first domestically produced by Beijing Mercedes Benz in March 2008. In terms of design, this generation of C-Class has further developed towards a youthful and sporty trend, divided into three models: ELEGANCE (elegant), CLASSIC (classic), and AVANTGARDE (fashionable), and for the first time, two different front face designs have been adopted to meet the needs of different groups of people to the greatest extent possible. The overall line design of this generation of Mercedes Benz C-Class has returned to a strong and powerful style, with a stretched and coordinated front to rear ratio, which is quite aesthetically pleasing. The large protruding wheel arch brings a wide body effect and a strong sense of power. The tail design breaks away from the E-Class and S-Class of the same period, making it more compact and dynamic. The technological configuration has made a leap forward in this generation of C-class, with the COMMAND human-machine interaction system integrated with many functions such as audio, Bluetooth phone, and navigation, built into the central control screen. In terms of comfort and convenience, electric folding exterior rearview mirrors, electric rearview mirror adjustment, electric seat adjustment, automatic air conditioning, and automatic headlights are all standard features of the vehicle series. The application of adaptive suspension provides a more balanced handling and comfort performance for this generation of C-Class. In terms of power: The C180 and C200 models, which are entry-level C-Class models, use 1.6L/1.8L turbocharged engines with horsepower of 156Ps and 184Ps, respectively. The C230, C300, and C350 are equipped with 2.5L, 3.0L, and 3.5L naturally aspirated V6 engines, with horsepower of 204Ps, 231Ps, and 272Ps respectively, all of which are leading levels in naturally aspirated engines of the same displacement.
In the European market, the fourth generation Mercedes Benz C-Class has launched multiple diesel powered models, many of which use advanced BlueEFFICIENCY technology, further improving fuel economy and environmental performance.
The 6.2L M156 engine matched with the high-performance version W204/C204 C63 AMG is undoubtedly the best of the large displacement V8. The maximum horsepower of the standard version has reached 457Ps/6800rpm, and the peak torque has reached 600N · m, matching the 7-speed manumatic. The performance of the M156 is impeccable, regardless of its power response at medium to low speeds, as well as its explosive power and endurance at medium to high speeds. To this day, the appearance of the Mercedes Benz C-Class (W204) still lacks a sense of fashion, and its performance is not inferior to that of new cars in the same class and price range, reflecting Mercedes Benz's strong strength in design, engine technology, technological configuration, and other aspects back then.