Lexus LM air suspension kit
Lexus LM air suspension kit The official website of AIR […]
Physical photo preparation
Lexus LM air suspension kit
The official website of AIRBFT air suspension introduces:Lexus LM air suspension kit,It can be adjusted for high comfort, and can also be lifted and lowered. It is equipped with Japanese TEIN shock absorber, and has 16 sections of damping that can be adjusted.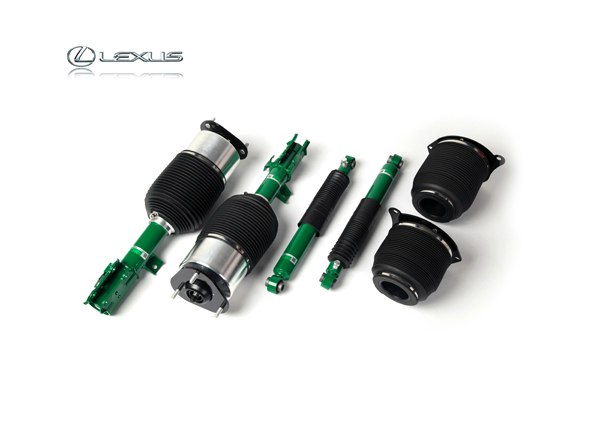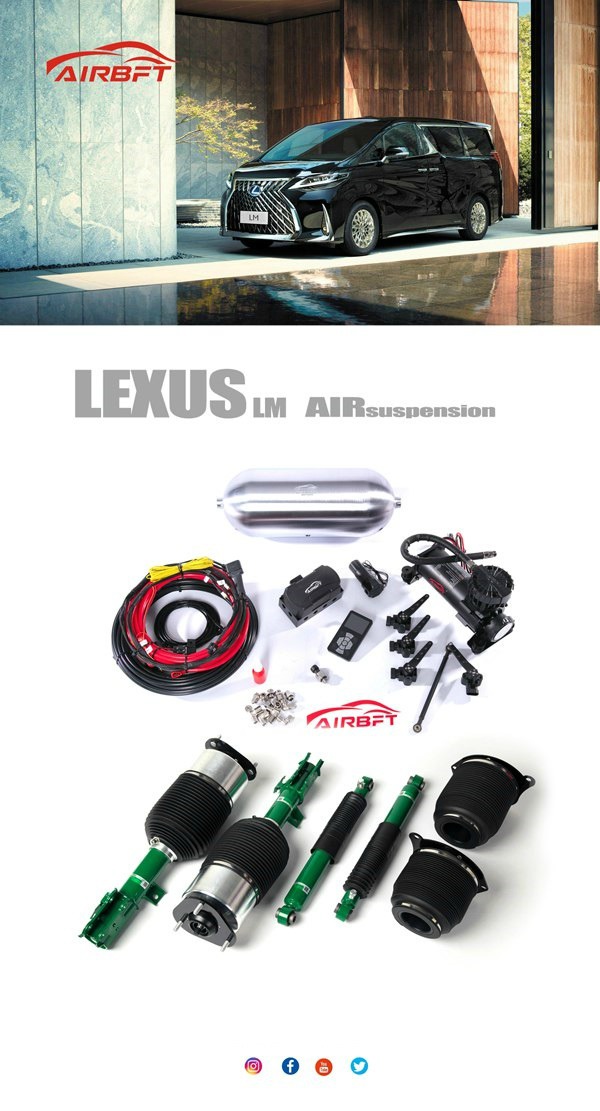 Lexus all-hybrid technology, with its sensitive engine, efficient hybrid system and enhanced battery performance, presents excellent environmental protection, energy efficiency and driving passion. Both front and rear suspensions are equipped with swing valve shock absorbers, which are compatible with each other in reducing vibration and preventing impact load, so as to eliminate the bumps in the journey and bring a smooth and comfortable driving experience. Hybrid engine and electronic stepless transmission system ECVT. The vehicle dynamic integrated management system VDIM, through integrated design, manages all kinds of vehicle control systems in a unified way to achieve seamless cooperation among all systems and enhance driving stability.
LSS+Lexus intelligent safety system, in a more predictable combination of safety auxiliary systems, effectively integrates a series of safety auxiliary devices, such as pre-collision safety system PCS, high beam adaptive control system AHS, adaptive cruise control system ACC, lane departure warning system LDA, intelligent lane tracking system LTA, to prevent accidents and provide more comprehensive safety assistance.
The Lexus LM is equipped with the largest family-type spindle grille in the whole series, and is decorated with chrome for the first time. The iconic L-type matrix LED front lamp makes the vision clearer and wider. It integrates the B-pillar double-arrow streamlined design to bring aesthetic balance. Together with the through-type combination tail lamp, it gives the Lexus LM luxury texture.