Third generation Dodge Challenger Airride "Muscles and Posture"
The official website of AIRBFT air suspension shares with you:Third generation Dodge Challenger Airride "Muscles and Posture",If you are also a member of AIRBFT, please contact us and share your car pictures with the world's air suspension enthusiasts.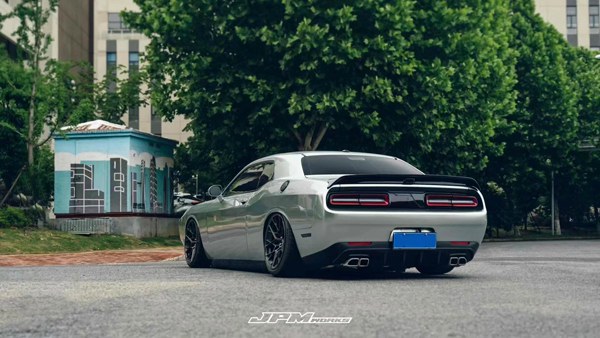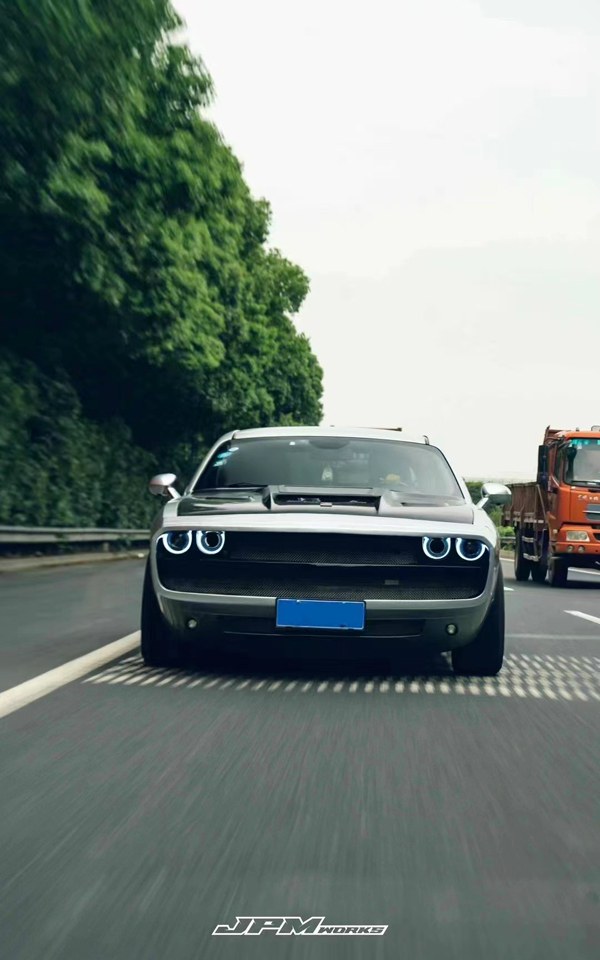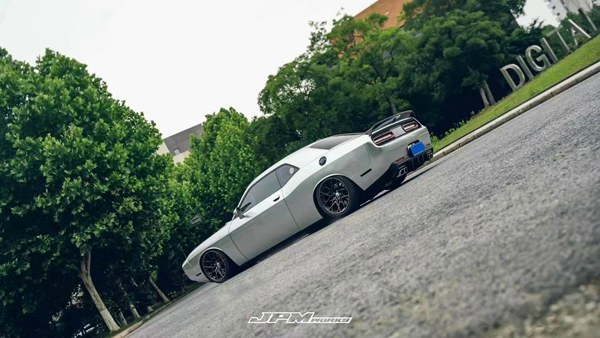 This Dodge Challenger Airride's work is from JPM in Wuxi, China.
The Dodge Challenger is a type of Muscle car launched by Chrysler (Plymouth catfish was originally launched, but the challenger was launched in consideration of brand popularity, and later Plymouth catfish moved to the Canadian market). The first generation was launched in 1970 and the third generation was launched in 2009.
Although the appearance of the challenger is also to declare war on Ford Mustang, it has only been put into production for 5 years. Between 1970 and 1974, the Challenger sold approximately 188600 vehicles. Today, a carefully maintained and restored challenger can even sell for six figure dollars.
The most classic American automobile market should be the tripartite confrontation of GM, Ford and Chrysler. In the Pony Car market, GM has Camaro, Ford has Mustang, and Chrysler has its own flagship product – the equally famous Dodge challenger.
It is undeniable that both the Camaro and the Challenger, as a concentrated form of American automotive culture, are infectious and worthy of collection no matter which era they stand in. Of course, today, they may really be more suitable for collection.
In the current fashion world, the trend of retro is prevalent. As one of the fashion industry's favorites, cars are no exception. Each car factory has also made the classic products of the past reappear in the automotive world under the new generation technology, among which the Chevrolet Camaro and Dodge Challenger are the representatives. After the concept version of Camaro appeared in the film Transformers 1 in 2007 and caused a great response, Dodge also took the lead in the Chicago Auto Show and published the mass production model of its classic model challenger SRT8.
Third generation: In the 21st century, after Ford and Chevrolet revived their Pony Car products, Chrysler was unable to follow up due to the company's financial situation and other reasons. It wasn't until early 2008 that Chrysler launched its third generation challenger. This generation of challengers also has a retro look that pays tribute to the first generation. In terms of chassis, the basic structure is the same as that of Chrysler 300C, but in order to ensure the control flexibility of the challenger, Chrysler reduced the wheelbase of the challenger to 2950mm. In terms of power system, the third generation challengers at the initial launch were 3.5L V6 and 6.1L HEMI V8. After the modification, the latest models were replaced with 3.6L Pentastar V6 (the new generation of Chrysler's main engine, which is also used on the Grand Cherokee), 5.7L HEMI V8 and 6.4L HEMI V8 (installed on the top SRT8 version).