New Energy Camry Airride "Blue Representative"
The official website of AIRBFT air suspension shares with you:New Energy Camry Airride "Blue Representative".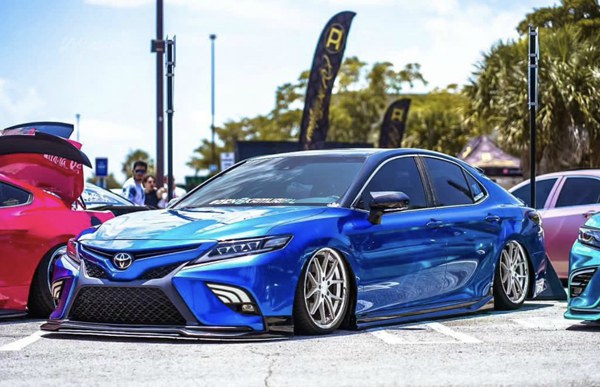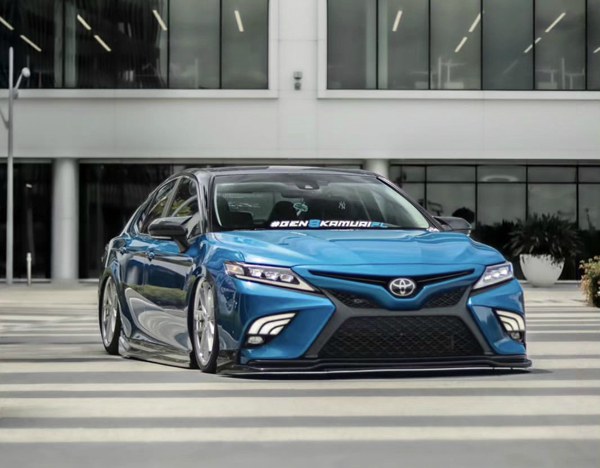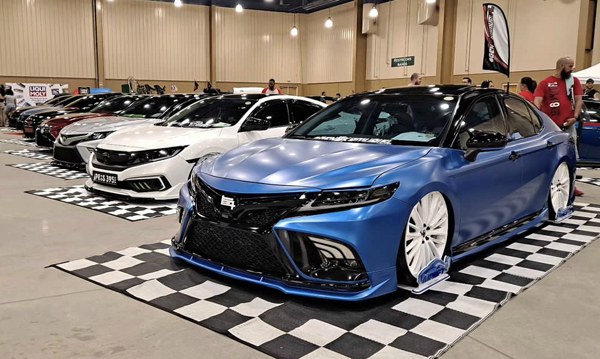 In terms of appearance, the eighth generation Camry has dual styling designs for the luxury and sports versions, both of which are derived from Toyota's latest "Keen Look" design language. The luxury version adopts a large trapezoidal horizontal grille, with a streamlined body shape and lower waistline. The extended rear of the roof increases the headroom of the rear row.
The sports version features a three-layer grille front face and, for the first time, a dual color body with a "pure black" cabin design, and a dual sided four exhaust pipe design at the rear. In addition, the hybrid version is based on the luxury version, and its identity is highlighted by the front and rear lights in Baby blue.
The hybrid version of the vehicle has added a sporty design, maintaining the overall design style of the current fuel sports version, only revealing its hybrid identity in some details. Specifically, the front face of the car adopts an X shape, with a black mesh material inside the grille, and the central Toyota logo is adorned with blue elements, highlighting the visual effect.
In terms of power, the eighth generation Camry is equipped with a new 2.5L Dynamic Force Engine engine. The all-new 2.5L Dynamic Force Engine has a maximum output power of 154kw and a maximum torque of 250Nm. Compared to the previous generation, it has a 15% increase in power, a nearly 10% increase in overall torque, a 25% improvement in fuel economy, a comprehensive fuel consumption of only 6.0 liters per 100 kilometers, and a 60% reduction in particulate matter emissions; In terms of transmission system, the 2.5L engine is paired with a brand new Direct Shift 8-speed automatic transmission.