Audi A3 Airride "Purple Bishōjo"
The official website of AIRBFT air suspension shares with you:Audi A3 Airride "Purple Bishōjo".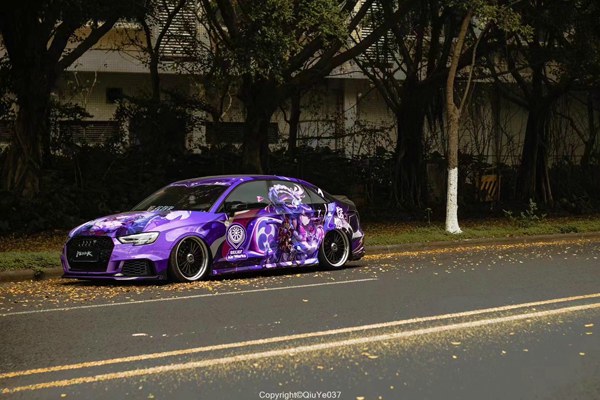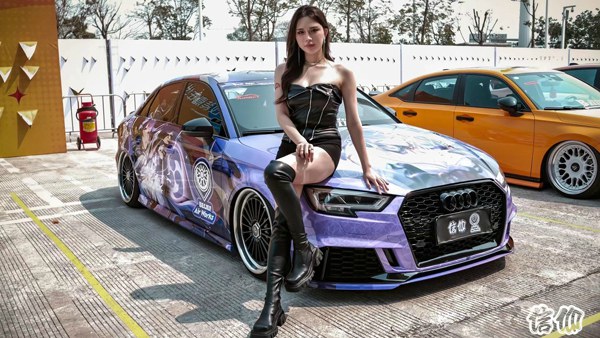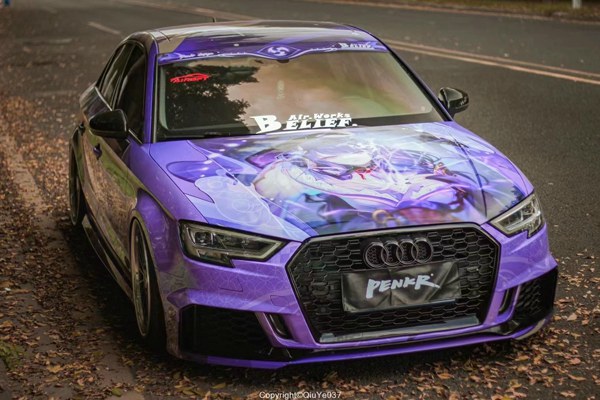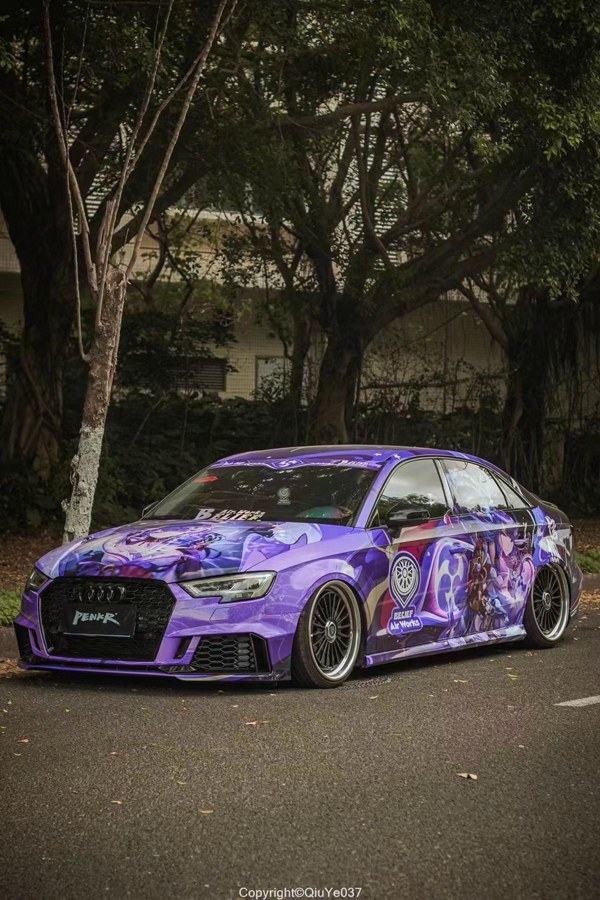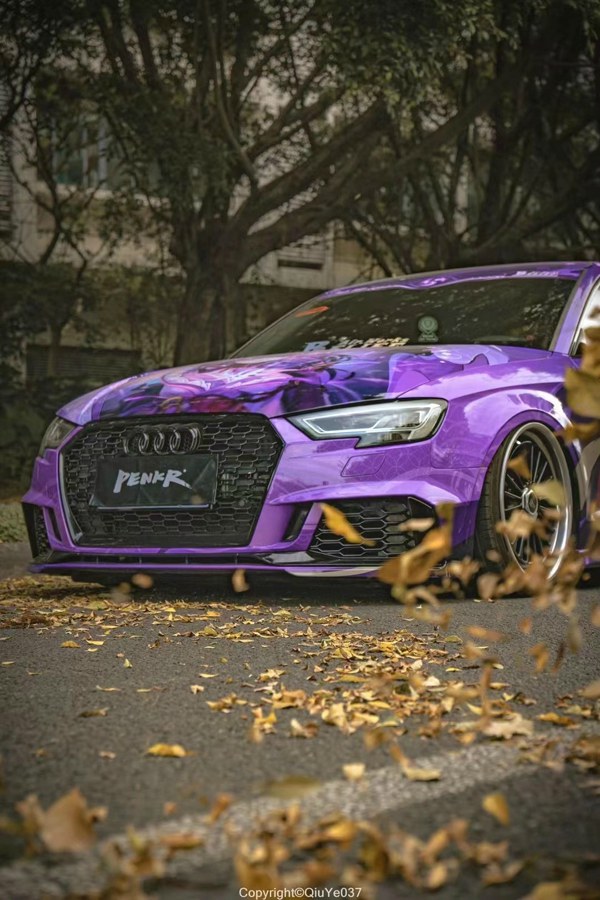 The Audi A3 is a sedan product produced by Audi, developed on the Volkswagen MQB platform. The body adopts lightweight design and aluminum materials, and is powered by multiple engines such as 1.4TFSI and 1.8TFSI.
The front suspension of the Audi A3 chassis is a MacPherson style, and the rear axle is a torsion and crank structure with separate springs and shock absorbers. In addition to good handling, the space utilization of the rear suspension arrangement is also high. All A3 series models have disc brakes at the front and rear, and the front brakes have ventilation slots.
In 1996, in order to compete with Mercedes Benz and BMW, Audi developed a new Compact car A3 series on the basis of the Volkswagen Golf platform, and launched a new A3 series in coordination with the comprehensive reform and update of its lower car series. Audi has given this car more sports features. The first A3 was launched in Ingolstadt, Germany, which opened a new market for small luxury cars. In 2003, it was modified and the second generation new A3 Sportback was launched, which created the high-end market of Compact car and also showed its sports talent to people.
ESP system, direct gasoline injection FSI six cylinder engine. The injection high torque TDI technology of the fuel injection nozzle, combined with the DSG indication change gearbox and clutch, 5-speed and 6-speed automatic transmission, a new Tiptronic automatic transmission, and Four-wheel drive selection.
The A3 has all the characteristics of a sports version, and perhaps no one can reject it for any reason. The style of A3 forms its own family, representing a pure personal style. Compact appearance, clear contour, and impeccable tail design; There are two types of engines available: gasoline and diesel. The gasoline engines are: 1.8L five valve type, with a maximum power of 92 kW and variable valve timing; 1.8L five valve turbocharged, with a maximum power of 110 kW. The diesel engine is a 1.9 liter turbocharged direct injection type, with a maximum power of 66 kW. All engines are only matched with the five speed Manual transmission and adopt the Front-wheel drive type. In the future, there will be more engines and transmissions to choose from. All the above engines comply with the "EU III" emission standards.