Kia Stinger Airride"Appearance representative"
The official AIRBFT air suspension website shares photos of Airride low car cases from all over the world, as follows:Kia Stinger Airride"Appearance representative".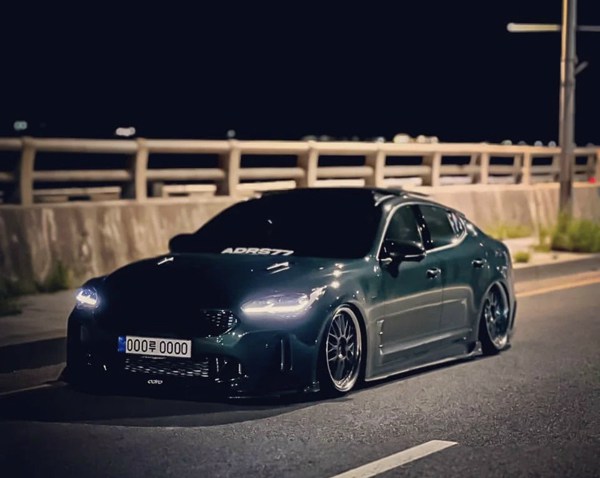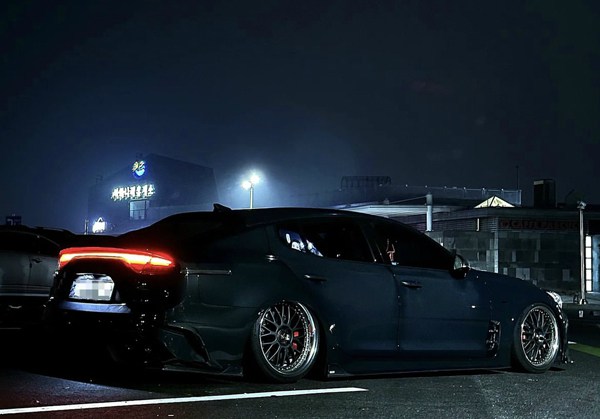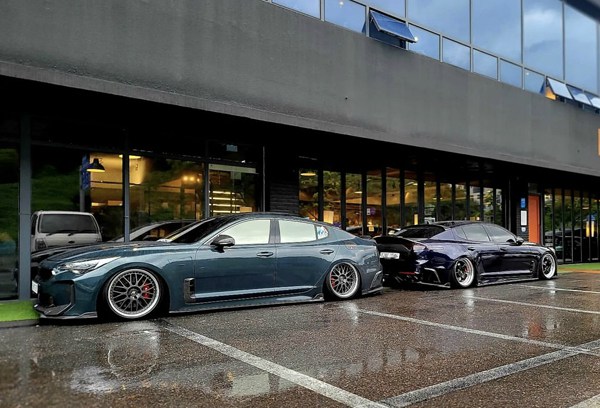 Although this is a design in the last era of Kia, created by Peter Shirrell, a former Audi and Lamborghini designer, it is still amazing from a contemporary perspective.
In addition, Astinger is a car running positioning model. The whole car is full of very dynamic performance kits, so it looks very dynamic. Not only does the front face use an aerodynamic air intake grille, but also the front cover is designed with a simulated heat sink, or the red sports caliper and the heat sink on the fender greatly improve the performance of the new car.
Although the relatively long body makes it look clumsy, with the length, width and height of 4830 * 1870 * 1400mm respectively, and the wheelbase of 2905mm almost like the performance of the 14th generation crown, the design of the slip back, coupled with the through tail lamp and the exhaust layout of the two sides, will not make everyone think it is an ordinary car.
Compared with the stunning appearance, the interior of Chia Stinger is a little traditional. It uses a three cylinder central air outlet with a suspended central control screen. However, it is a design 10 years ago.
Compared with the new K5, the overall layout has not changed much, but the new K5 uses the current mainstream dual screen design to make it look more scientific.
In terms of power, although the new car continues to use 2.5T L4 engine and 3.3T twin turbine V6 engine, after comprehensive upgrading, the maximum power transmission of the new car can reach 374 horsepower and the maximum torque of 510 Nm, and the car also uses the latest 8AT automatic transmission and matching four-wheel drive system.
Related links:KIA AIRRIDE