JPM launches Tesla Model 3 air suspension "rare species"
AIRBFT air suspension network shares with you:JPM launches Tesla Model 3 air suspension "rare species",Since its launch, Tesla Model 3 has won the welcome of many young people with its futuristic appearance and tone.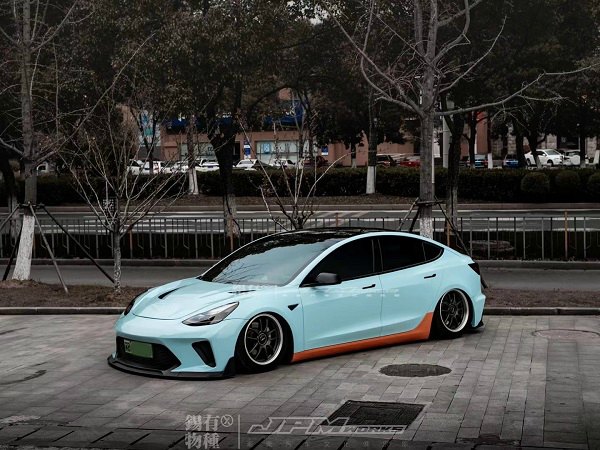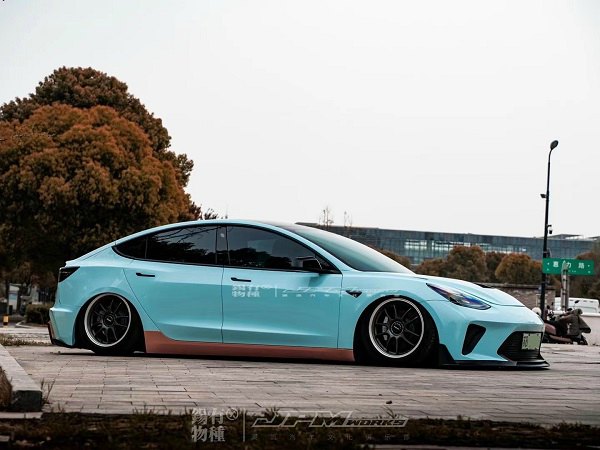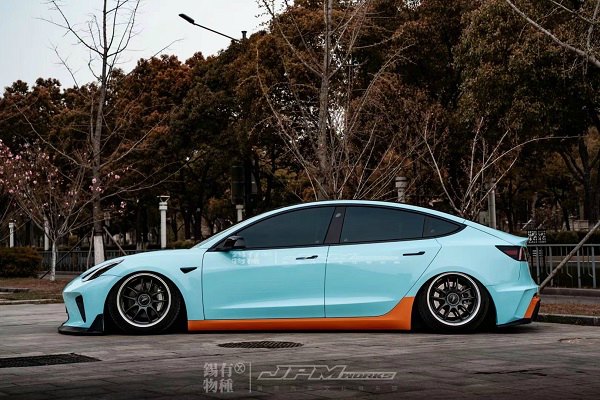 Because it is an electric car, there is naturally no need to design the air inlet grille on the front face. This novel design style was evaluated by polarization at the beginning of its release. Conservatives don't think it's like a car, but radicals think it's what electric cars should look like in the new era. But no matter which faction, they all think that the front face of model 3 is still too "harmless to humans and animals", which is in great contrast to the ability of breaking 100 in only 3.6s.
Tesla's original factory provides two wheel rim schemes for the owner of each vehicle. Close the rim cover to show the aesthetics of science and technology, and by reducing the wind resistance, it can effectively improve the driving range by 10%. After removal, the gun gray power rim cover set has a more sporty and advanced texture. Now, the HRE ff04 wheel rim assembled on the vehicle is the personal choice of the owner. While ensuring that the appearance is excellent enough, it also further reduces the unsprung quality, which is conducive to the improvement of handling performance. Of course, the high price has also established the status of HRE rim to a certain extent.
Tesla's "brake door" is the lifeblood of many people who are afraid of Tesla, but its hardware is not poor and is enough for daily use. However, today's model 3 needs to "cut cattle and horses" on the track. Under such service conditions, the original brake is stretched. At this time, the four piston caliper used in Brembo racing has become the standard configuration of the front wheel. The four pistons can not only ensure the absolute braking force, but also have a more delicate and rich foot feel.
Related links:Tesla stancenation