Chevrolet 1954 truck airride"Classic Competition"
The official website of AIRBFT air suspension shares air suspension cases from around the world with you:Chevrolet 1954 truck airride"Classic Competition".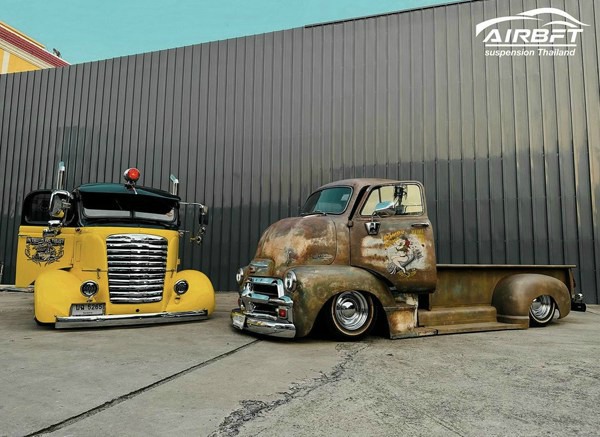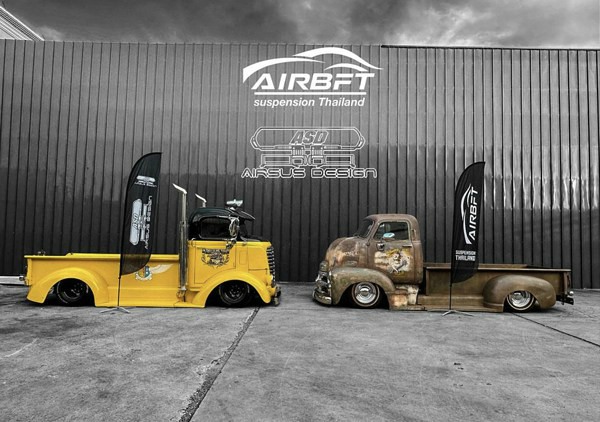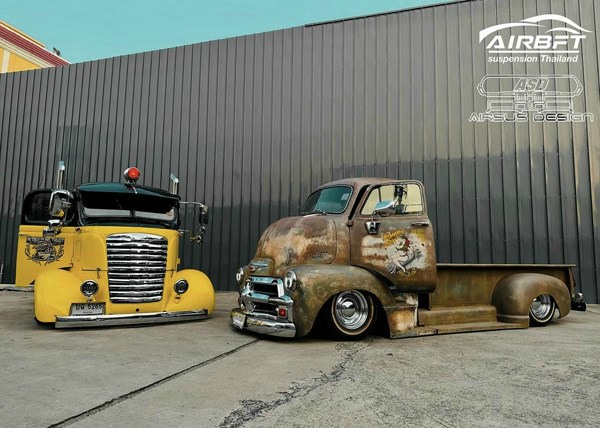 Chevrolet is a car brand under General Motors in the United States, founded on November 3, 1911, by William C. Durant and Louis Chevrolet.
Chevrolet, also known as Chevy, was acquired by General Motors in 1918 and is now the most international and popular brand under General Motors.
As the largest brand under the General Motors Group, Chevrolet can be considered the most successful automotive brand in the world based on its cumulative car production to date. It ranks first on the US sales chart. It has a wide range of vehicle models, from small sedans to large 4-door sedans, from vans to large pickup trucks, and even from off-road vehicles to sports cars. Consumers can find a corresponding model in Chevrolet for any type of vehicle they need. Since the first product was launched in 1912, the total sales volume has exceeded 100 million vehicles. Its market covers 70 countries and once set a record of selling a new car every 7.2 seconds. In 2004, Chevrolet sold over 3.6 million new cars worldwide, accounting for 5% of the total global car sales that year. As the most international and popular brand under General Motors, Chevrolet has strong technological and market resources.
Since February 2005, the former Korean Daewoo model has also been replaced with Chevrolet's gold bow tie in Europe. This Korean automaker has also belonged to General Motors, with a series of best-selling models under its umbrella, including Matiz, Kalos, Lacetti, and Nubira. Some of these models are also very popular in China, such as the Matiz – named Spark in China, Kalos – named Aveo in China. The New Sail was launched on January 11, 2010, and the Chevrolet New Sail was launched on June 1.
Over the course of over 100 years, Chevrolet has always maintained the honor of being the world's most innovative automotive brand and expanded its business from the United States to various parts of the world, including China. The spirit conveyed by the shining name Chevrolet – innovation, commitment, quality, and value – has withstood the test of time for many years.
As a consistent commitment of General Motors to Chinese consumers and a testament to its localization strategy in China, General Motors has introduced more of its best-selling new models worldwide to China, fully expanding its more diverse Chevrolet product range. With reliability, versatility, and excellent cost-effectiveness, we believe that Chevrolet in the new century will have a more long-term development in China. With its constantly enriched product portfolio and gradually expanding network, Chevrolet will bring more cost-effective choices and life enjoyment to Chinese consumers who are confident, pragmatic, positive, and looking forward to a better life in the future.