1950 Chevrolet 3100 airride From Thailand
The official website of airbft airride introduces:1950 Chevrolet 3100 airride From Thailand,This is a very, very classic representative work, which shows the soul of the automobile industry and increases the passion of car players.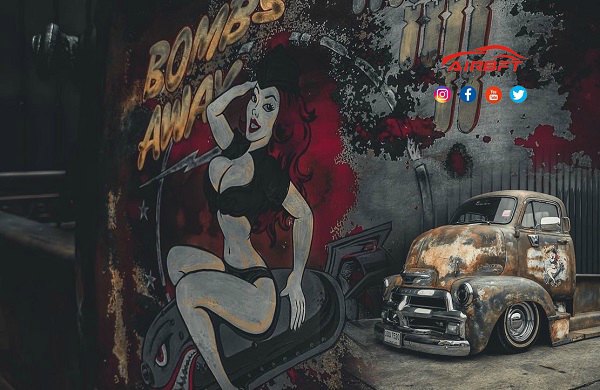 In 1952, there was a Chevrolet 3100 truck, and the engine had been scrapped. You invested a lot of manpower, material resources and financial resources to repair the modified appearance. Are you willing to use it to pull goods?
The 2006 Chevrolet LS2 6.0L engine with a maximum power of 580 horsepower was directly transplanted into the engine. Pneumatic suspension is necessary, and posture is the most important.
The Chevrolet 3100 series truck was produced in the 1940s and 1950s. It is a medium and lightweight truck. Although there is no "bow tie" sign in the front and back, it can be recognized at a glance with its highly recognizable body contour and style.
The 3100 five window model in front of us is one of them. It was originally produced in 1951. Although it has no logo, its identity can be immediately confirmed by its rounded curves, iconic grille and the shape of the body.
The air ride of this old Chevrolet car was completed by an airbft air shock absorber car factory in Thailand. They described their work as "creating a perfect combination of old muscle cars and modern technology", and they also occasionally introduced some modified and restored versions of vintage trucks.