White Porsche boxster airride"charming"
AIRBFT air suspension official website shares Airride modification cases from all over the world, as follows:White Porsche boxster airride"charming".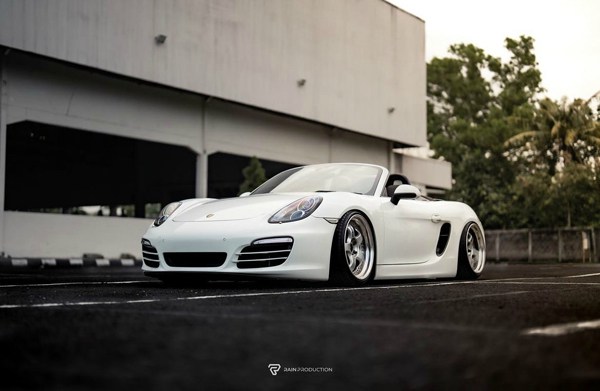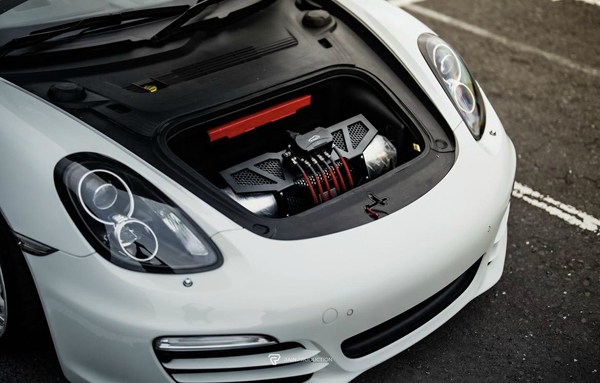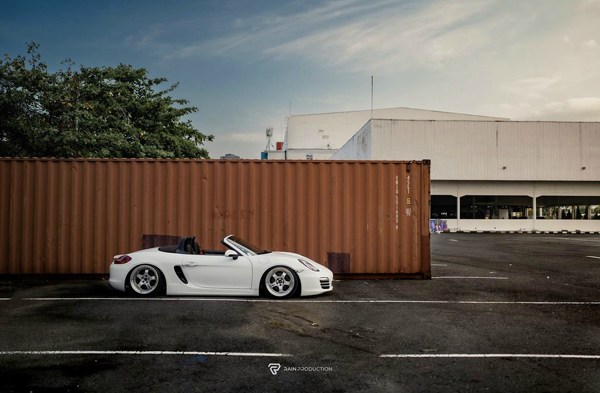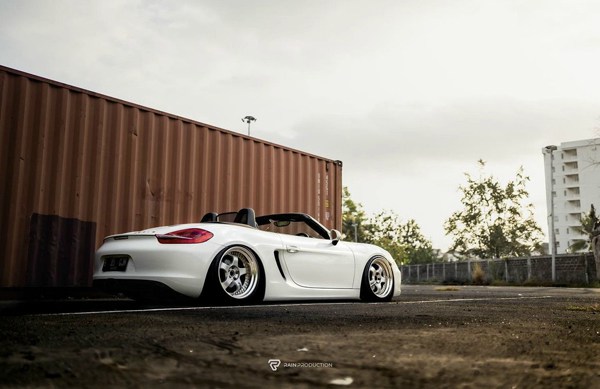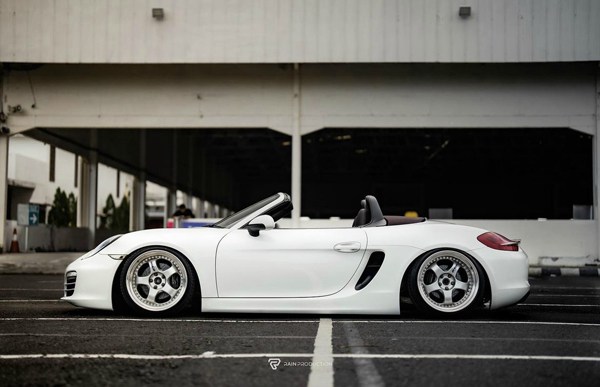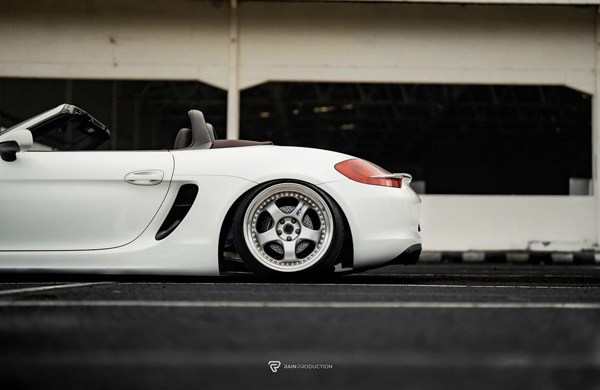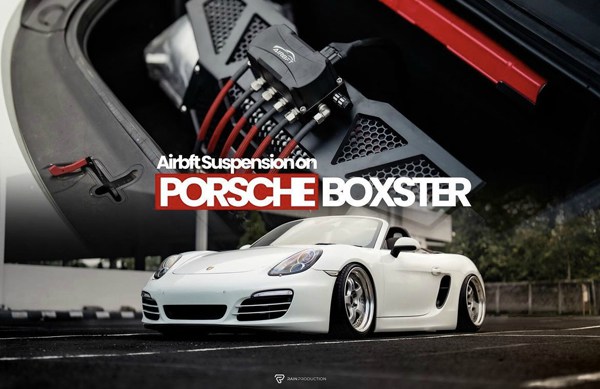 Porsche "BOXSTER" is a sports car produced by Porsche AG in Germany. Its Chinese name can be called "Boxster" according to transliteration. The name of Boxster is a combined vocabulary. Box stands for Porsche horizontally opposed engine, which is taken from the word Boxer, while the latter is the abbreviation of roadster.
In the 1990s, Porsche's economic situation was poor, and the company was in urgent need of a mass model. Porsche began to use a modular and platform based model strategy to increase models and reduce costs. The Porsche Boxster came into being at the historic moment. In 1993, it was first introduced at the North American Auto Show, and was officially mass produced and put on the market in 1996.
The Porsche Boxster is positioned as a two seater convertible sports car with a price of 67-1070000 yuan. It is mainly aimed at young people who pursue individuality and have certain economic ability.
This car adopts a family style design. With its flat body and sharp front shape, coupled with the open roof design, the car looks dynamic and aggressive. The main competitors in the market are BMW z4, Jaguar F-TYPE, Mercedes SLC, etc.
As a sports car, the Porsche Boxster uses a 2.7-litre horizontally opposed six cylinder engine with DFI fuel direct injection and VarioCam variable valve timing technology. It uses a mid layout rear wheel drive. The vehicle has a low center of gravity. The nearly perfect weight distribution gives the car a very good handling experience, which is also a major competitive advantage of the Porsche Boxster.
Related links:Porsche AirRide