Boss's Mercedes Benz w140 airride sofa kit "are you excited?"
Airbft air suspension website shares with you:Boss's Mercedes Benz w140 airride sofa kit "are you excited?",Classic aristocratic atmosphere.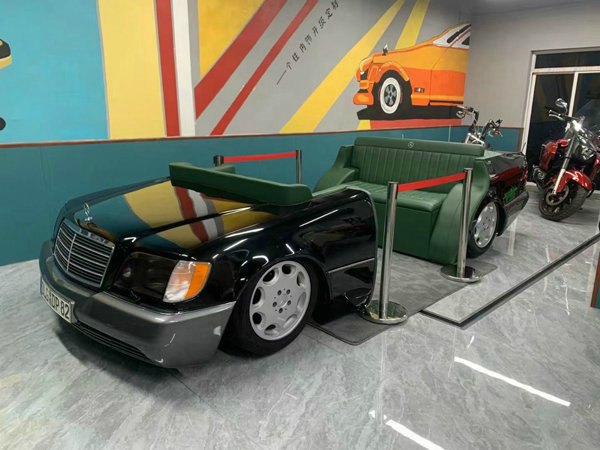 o be honest, a classic Mercedes Benz w140 car is transformed into a sofa, and a set of airbft airride kit is installed for this sofa. Can you stand it? This is not what ordinary families can accept. After all, he needs real love and enough money to achieve it, right?
It has been 30 years since the VIP style was refitted from the boxy cars in the 1980s and 1990s to the noble and elegant luxury cars today. However, when it comes to VIP modification, the first picture in my mind is basically like this. Not Lexus or Infiniti, but Mercedes Benz. To be precise, this is the Benz S320 of w140 chassis, which is nicknamed tiger head Benz in the Jianghu.
Now many VIP refitted cars like to put on exaggerated big surround, or do film and color change, and change to electroplating or candy color. However, this Benz S320 is back to the original state, which basically represents the original classic appearance of VIP style.
The appearance of the car body basically retains the original appearance, and the classic black paint is used. Thanks to the air suspension system, the chassis height is greatly reduced, and it is almost on the ground when stationary.
Related links:Benz airride photos