Black Red Black Red Bentley GT continental modified airride
Airbft air suspension website introduces:Black Red Black Red Bentley GT continental modified airride,Move in an instant and be free.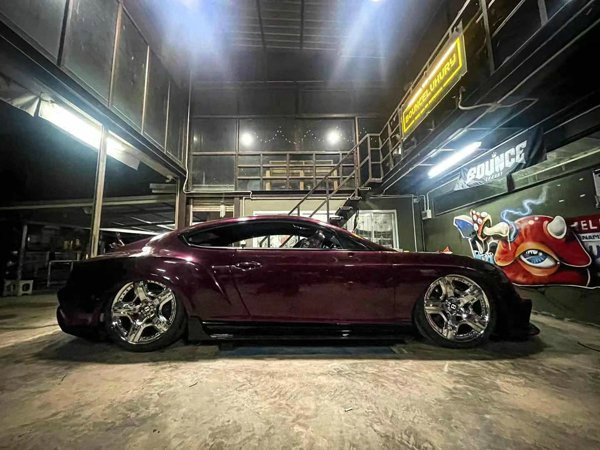 The iconic headlights on the front face of Bentley Continental GT adopt LED matrix technology, and the interior of the lamp group is clear and clear, just like glass. The fastidious road comfort of Bentley Continental GT shows the noble quality of Bentley family. The stunning dark light all aluminum dashboard can make the interior of the car reflect a little sense of movement, but in other parts of the car, it shows more British Gentlemanliness.
The completely symmetrical layout of Bentley Continental GT is very grand on Continental GT. The functional areas are clearly divided and the whole is very simple. The 12.3-inch touch screen with highly integrated functions is one of the reasons why the central control area can be clean. Although the interior atmosphere lamp adopts fine lines, the effect is not simple. The wood grain and metal decoration reflected by the light are more dazzling and full of advanced feeling.
The weight and momentum of Continental GT give people a wonderful rhythm, stable and powerful, and effortless. The character of W12 engine is the same. It does not take the initiative to create some exhaust noise, but only transmits the engine sound to the vehicle in a clear and loud manner, which is enough to intoxicate the ears.
The interior of Bentley Continental GT adopts traditional wood ornaments, leather and knurled metal parts, and is explained through the concise planning speech of contemporary spirit to set off the lively activity style. As a model of Ultra Luxury temperament, it will bring you incomparable.
Related links:Bentley Airride lowered