BMW 4 Series Airride "New Driving Fun"
The official website of AIRBFT air suspension shares with you:BMW 4 Series Airride "New Driving Fun",You can still enjoy excellent turns and enjoyable driving at all times.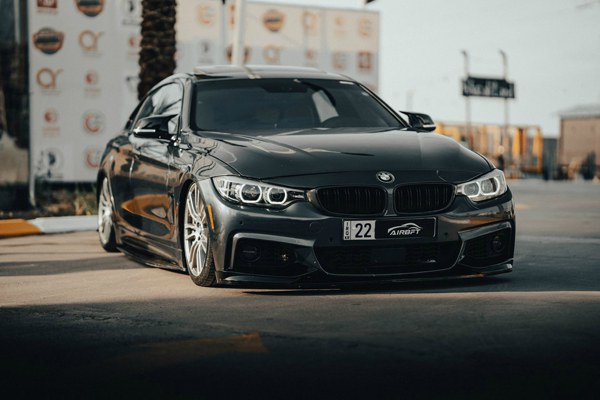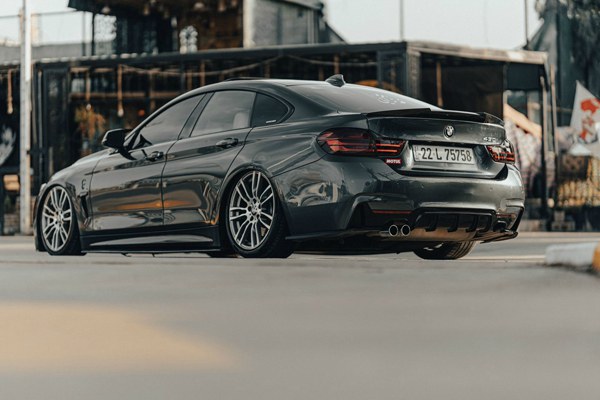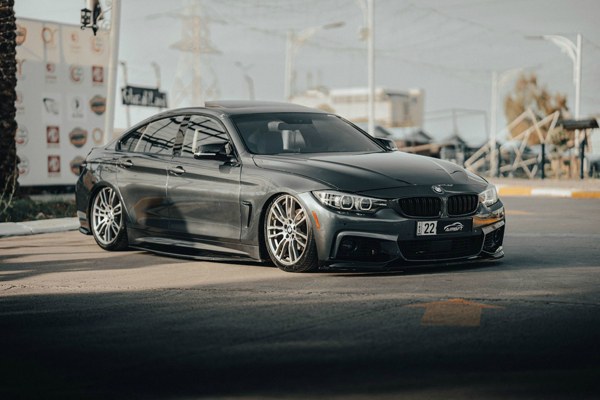 BMW 4er is an intermediate car series produced by the German automobile manufacturer BMW. It has been listed as a coupe model (F32) since October 5, 2013. Its purpose is to replace the existing 3-series Coupe with a new 4-series to further distinguish the more sporty Coupe. The concept of this series was first released to the public in Munich in December 2012, and was first unveiled at the North American International Auto Show in January of the next year. The convertible version (F33) equipped with a hardtop folding convertible was launched on March 8, 2014. The advanced Coupe (F36) with convertible and coupe elements can be used as 428i, 428i xDrive and 435i equipped with gasoline engine and 420d equipped with diesel engine.
The large integral tailgate seamlessly integrates the elegant profile of the new BMW 4 series four door Coupe. It not only looks very beautiful, but also extremely practical. The wide size combined with a flat load floor enhances the practicality of the luggage compartment.
The comfortable entry function allows for contactless opening and closing of the tailgate, bringing more convenience. If both your hands are occupied, you can quickly and easily place and retrieve items from the luggage compartment by simply moving your foot under the rear bumper.
The four frameless doors give a unique style to the delicate profile of the new BMW 4 series four door Coupe. The size of the front door is appropriate, making it very easy to enter and exit the vehicle, especially when the parking space is limited. From the inside, the sporty lines and the contrast between light and dark that creates a unique atmosphere make the doors appear larger, adding elegance and a sense of space to the interior of the vehicle.
With the new technology of servo controlled full LED headlights, you can even capture every detail at night, effectively improving visibility and driving quality. Pure white lighting similar to sunlight ensures excellent and uniform illumination for the road ahead. This can improve your attention and visibility when driving in the dark. In addition, light distribution can be automatically adjusted based on the vehicle's speed and steering angle. This means that even in dark external environments, you can still enjoy excellent turning and enjoyable driving at all times.