Aston Martin Circuit Edition Appears at the Modified Auto Show
The official website of AIRBFT Airride shares with you: The Aston Martin Track Edition Airride case, here is the scene of the car modification exhibition, with fragrant cars and beautiful women.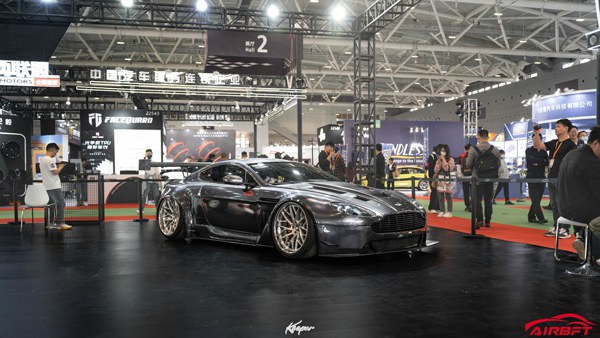 A racing class Aston Martin Vantage, with a full body carbon fiber body kit and an extreme performance posture, will definitely generate a 200% turnaround rate when it appears on the road. This car belongs to Mr. JIE, the manager of the AIRBFT brand.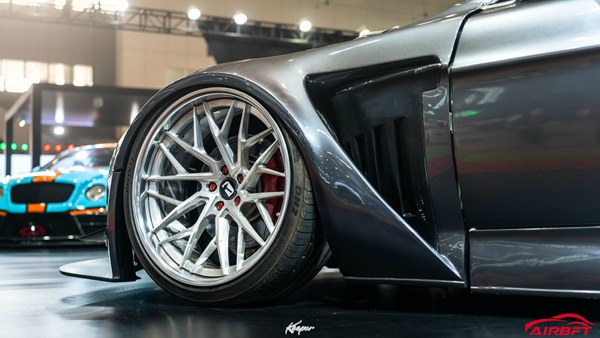 JIE said that the modification of this car is completely love, he really likes Martin.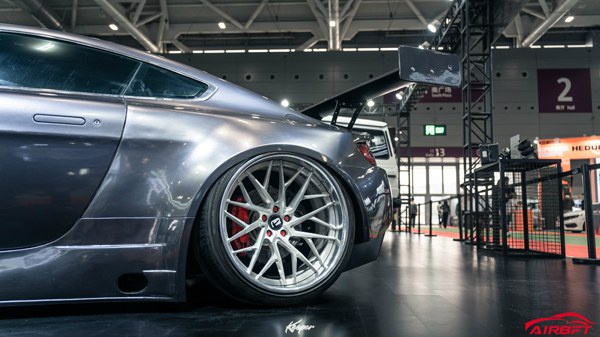 There is no denying that this car is really beautiful. Whether it's a V8 or a V12, its engine performance can be described as both elegant and performance, which is why 007 chose DB5 instead of Lotus.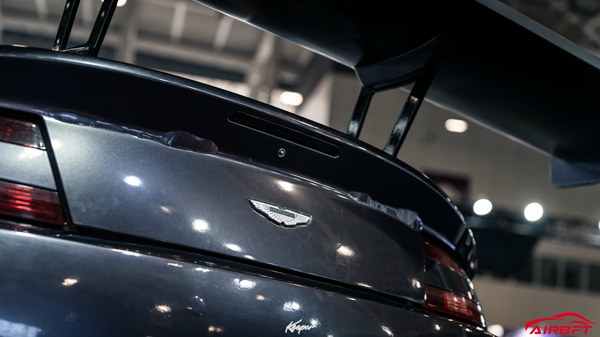 Since Martin's inception, achieving the ultimate in appearance has been its historical spirit, which has also contributed to Martin's continued obsession with vehicle aesthetics.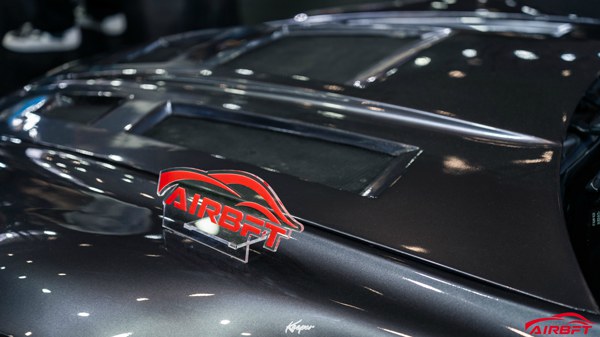 In 1932, Aston Martin entered the GT and endurance races, winning the ultimate race: Le Mans.
With the introduction of the first DB model in 1947, dominating the track became Aston Martin's primary task at the time. In the late 1950s, the DB model won at least six victories in Le Mans and other world-class events, while setting five new lap records.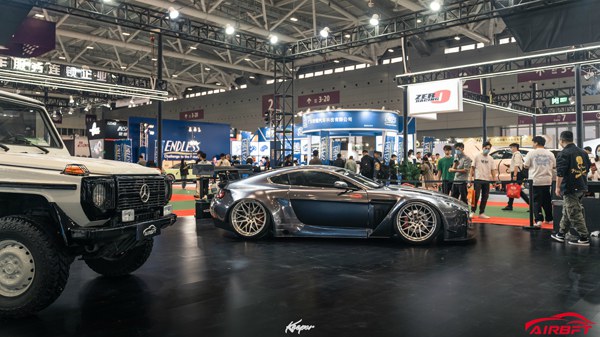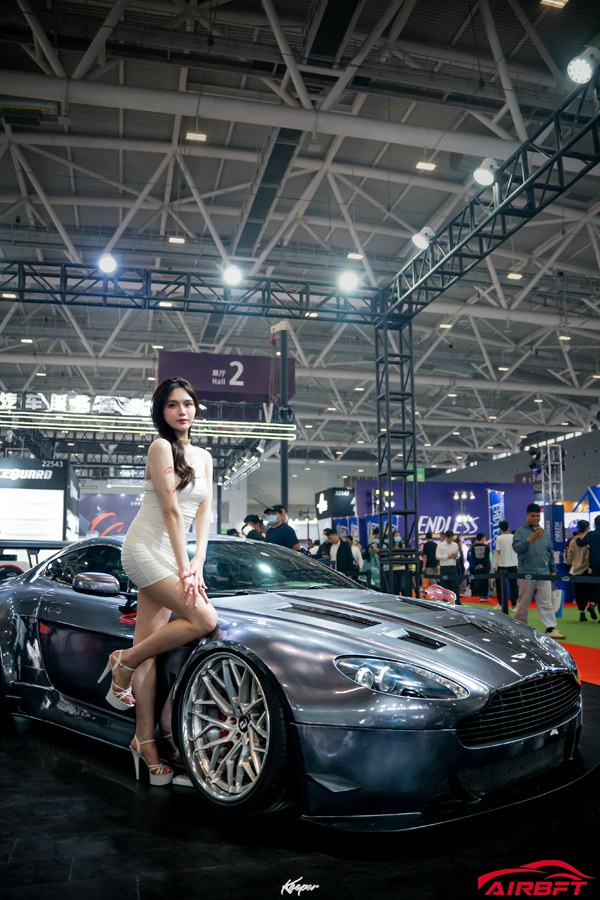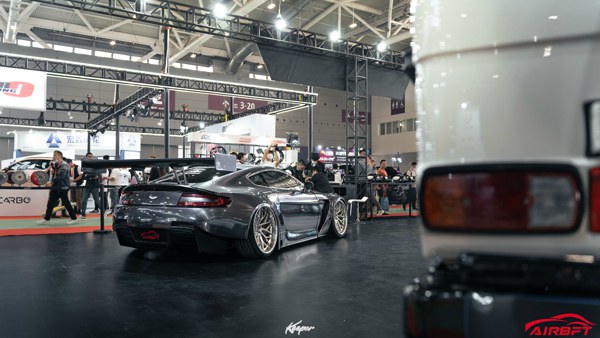 After achieving these successes, Aston Martin temporarily withdrew from various competitions, and this decision lasted for more than 40 years until Martin returned with the new DBR9 and V8 Vantage GTE, and once again won the competition.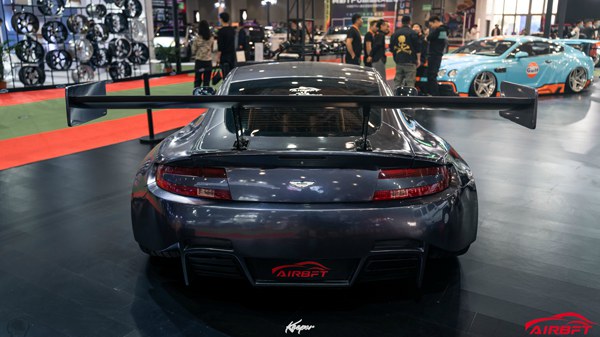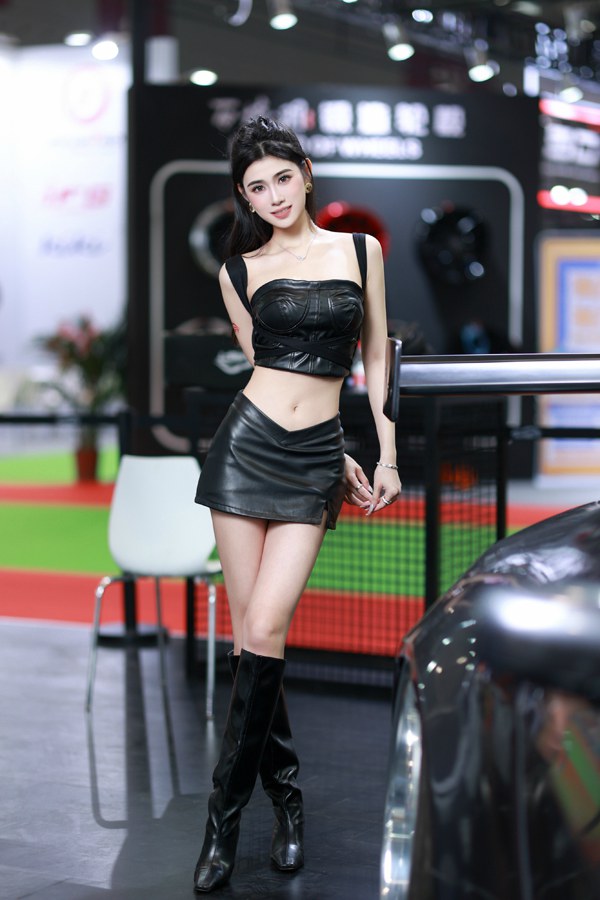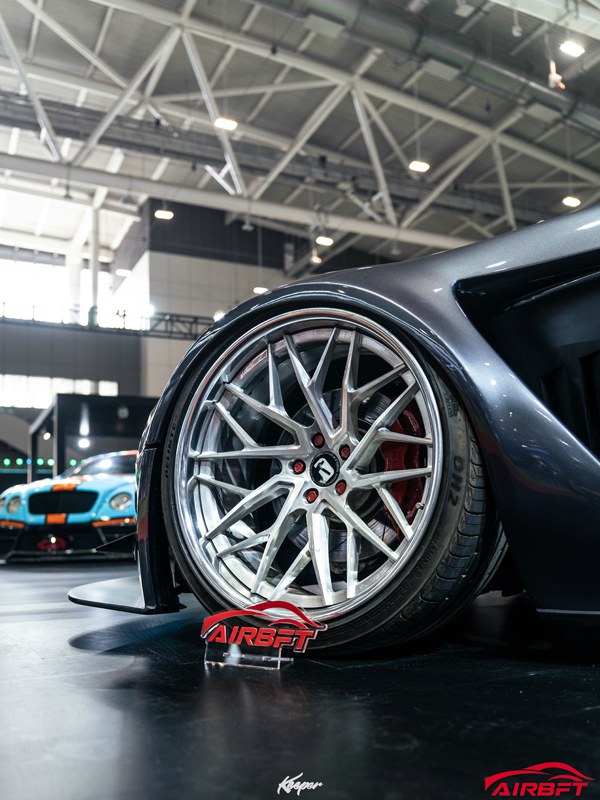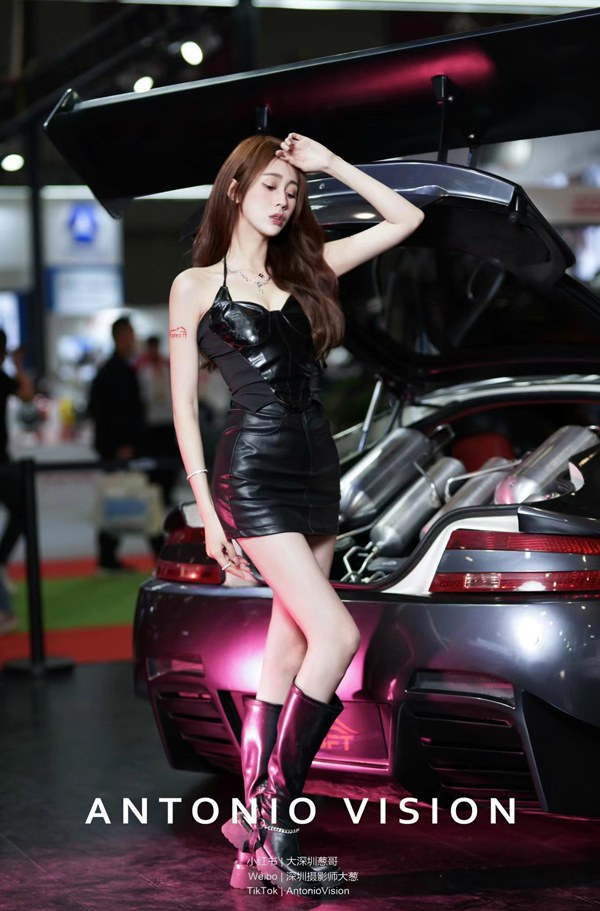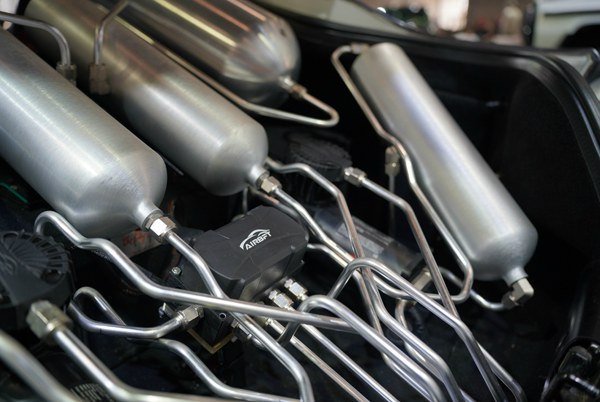 Our hero, Mr. JIE, began his obsession with Aston Martin when he was 16 years old when he saw it in a car modification newspaper.
When he was in his 30s, he drove Aston Martin for the first time in person. He found that Aston Martin had unexpectedly become more attractive to him than Ferrari and Porsche at the time.
"Not satisfied with Martin's existing posture, JIE designed a fully forged carbon fiber body kit for Martin, adding another 230 millimeters to the already wide Martin.".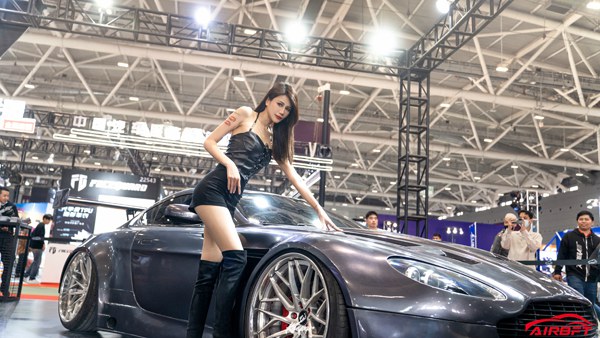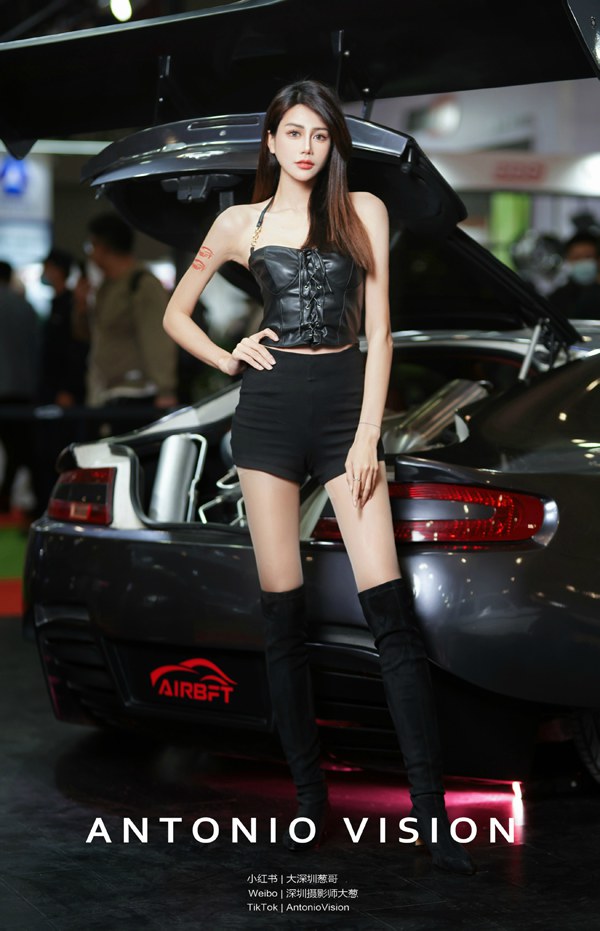 Its complete body kit includes front and rear bumpers, side skirts, front and rear fenders, as well as large tail wings, front splitters, and rear diffusers.
Equipped with a 21 inch dual piece forged hub, AIRBFT airride kit.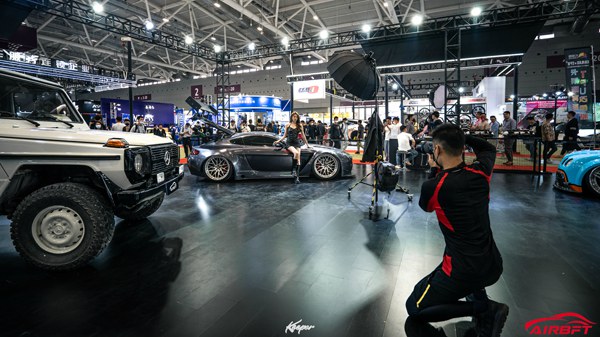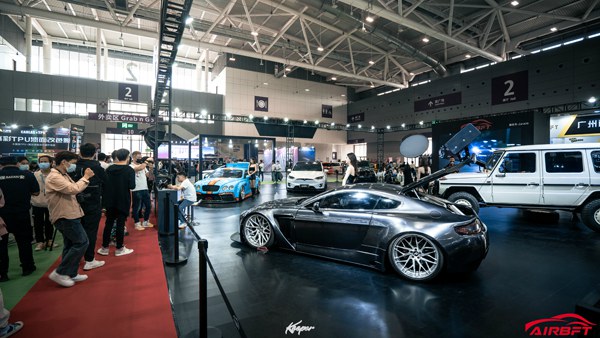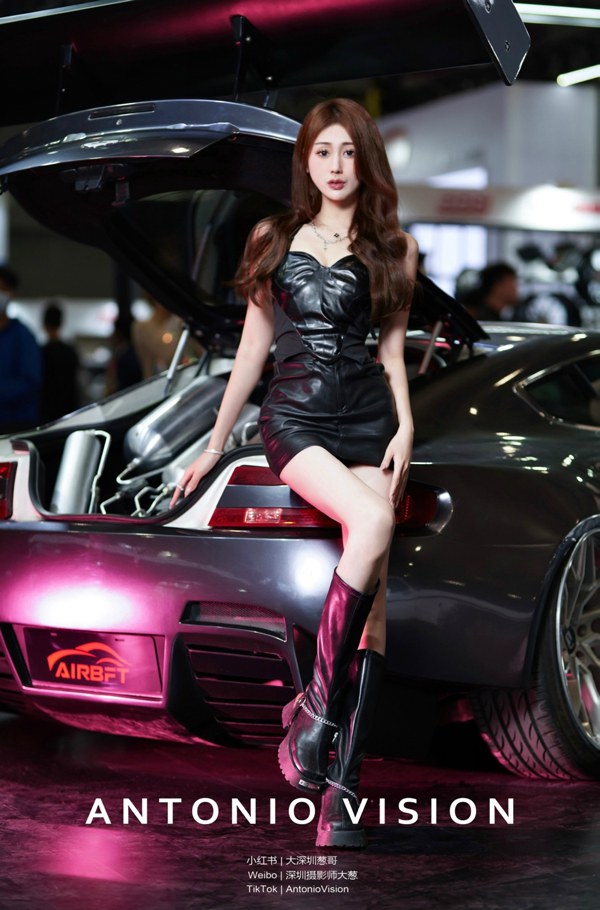 In addition, JIE also has a racing version of the Bentley Continental GT, which is also very well adapted. Interested friends can check out the Bentley section of the Case Center.
When it comes to classic British sports cars, Vantage has been discussing with another model from Bentley Continental GT, Jaguar XKR, and Aston Martin, DBS.
"But this Vantage doesn't bother to compare with them. This car is used to run the track, and this car is designed to create a lap speed record.".