A Tesla model3 airride "beautiful light green car coat"
AIRBFT air suspension official website has been sharing various cases of aircraft modification for everyone, as follows:A Tesla model3 airride "beautiful light green car coat",A simple and useful center console has a tablet computer and an airbft remote control, which is simple and beautiful.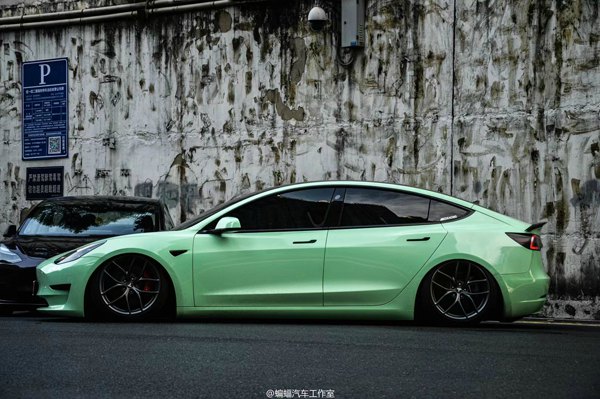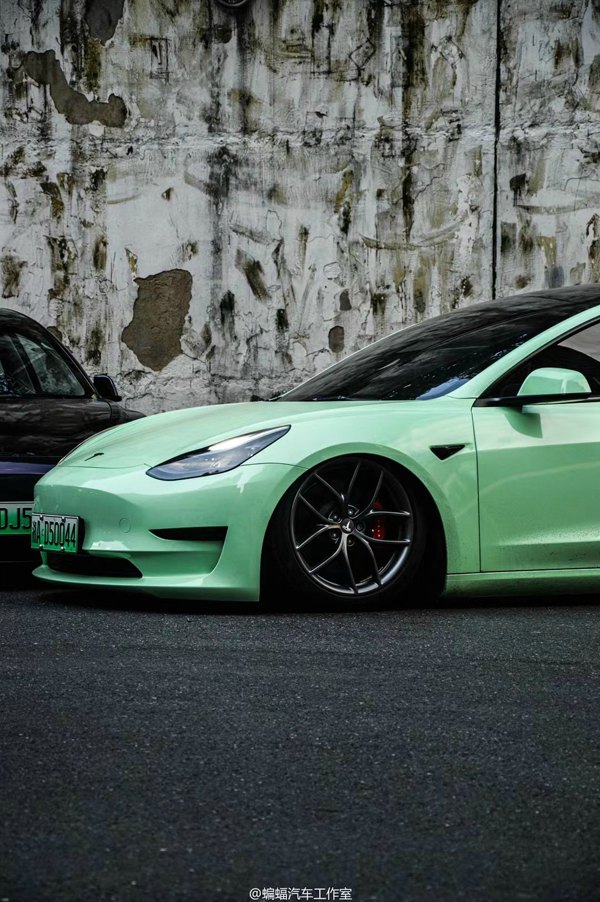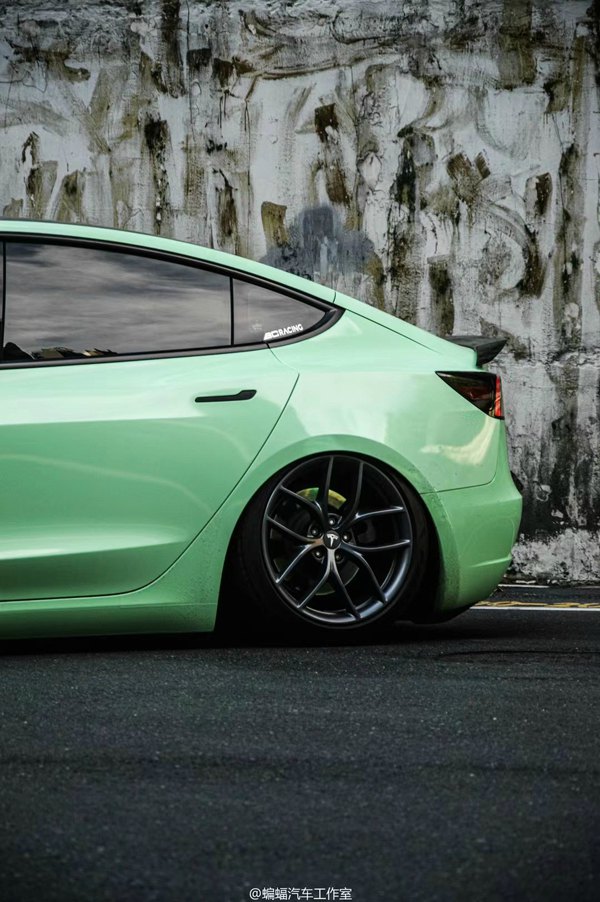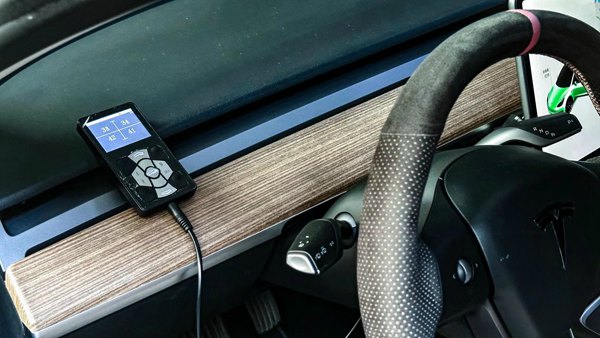 He is from Bat Auto Studio in China.
Tesla Model 3 is a new product of Tesla Model series. It was released in the United States at 11:30 on April 1, 2016 (Beijing time), with a basic price of 35,000 dollars. Before opening the official website for booking, the number of orders for Model 3 has exceeded 115000 only by queuing up in stores.
In July 2017, Tesla announced that the first 30 Model3s will be delivered to customers at the ceremony held on July 28, 2017.
As of May 28, 2018, this model has only been delivered in the United States and Canada, and Tesla has delayed the delivery of Model 3 in Europe and Asia until 2019. On June 5, 2018, Tesla upgraded Model 3 to improve driving comfort. The company not only upgraded the vehicle's suspension system, but also upgraded the configuration of the rear seats.
On September 30, 2021, Tesla Model 3 was listed in the 47th batch of new energy vehicle models exempted from vehicle purchase tax by the Ministry of Industry and Information Technology.
Most designs are new. New battery architecture, new car structure.
In May 2018, Musk made the following comments on the first launch of this model in the European and Asian markets: "Model 3 is designed for right side driving (with minimal engineering and tool changes). Left side driving vehicles will be launched in the European and Asian markets in the first half of 2019, and right side driving vehicles may enter the market in the middle of 2019."
Model 3 does not use aluminum body, so the body size will be reduced by 20% to offset the impact of weight increase on the endurance. Model 3 is expected to have a driving range of about 320km. Cancel – The hawk wing door, which is super boom but not practical, is cut off for 3 seconds to start from 0 to 60 mph, and the autopilot may be cut off.
Related links:Tesla stancenation