Lexus LS430 AIRRIDE Air Shock Absorber
AIRBFT air suspension official website introduces:Lexus LS430 AIRRIDE Air Shock Absorber.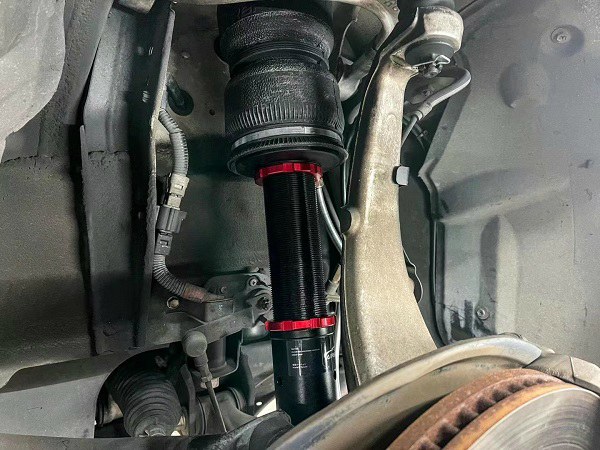 AIRBFT air shock absorber is born for comfort. It has good handling and comfort, and has been praised by fans all over the world.
In the whole 11 years since the production of the first generation luxury car LS400, Toyota has been constantly innovating and changing. Finally, it carefully selected LS430 from 16 completely different models. It inherits the original concept of Lexus car series, makes a big step forward in performance, luxury equipment, safety performance and quality, breaks through the level of contemporary similar models, and takes pride in peers, bringing a newer, more perfect and more exquisite interpretation to high-end luxury cars.
A set of world first "torque start controller" is newly set in the transmission system, which can monitor the angle of the fuel pedal, vehicle speed and engine speed and control the accelerator. When the LS430 is driving on an uphill section, the controller will automatically command to increase the throttle switch to increase the power output. In this way, the driver does not need to step on the accelerator pedal for a long time, and can also ensure smooth driving on different road conditions.
The engine is a new 4.3L V-type 8-cylinder model, equipped with VVT-i intelligent timing variable valve control system, with a maximum power of 290hp and a maximum torque of 320lb ft. Combined with the electronic control of the 5-speed transmission system, it can provide powerful power at high and low speeds; In different road conditions, it can also produce amazing torque output. The acceleration of the new LS430 from standstill to 60 miles per hour is just 6.2 seconds (the previous model took 6.6 seconds), and its acceleration performance is close to that of a high-performance sports car.