White Toyota Alphard AirBFT AirRide from Taiwan
Airbft air suspension website shares with you:White Toyota Alphard AirBFT AirRide from Taiwan,The coquette in the business vehicle.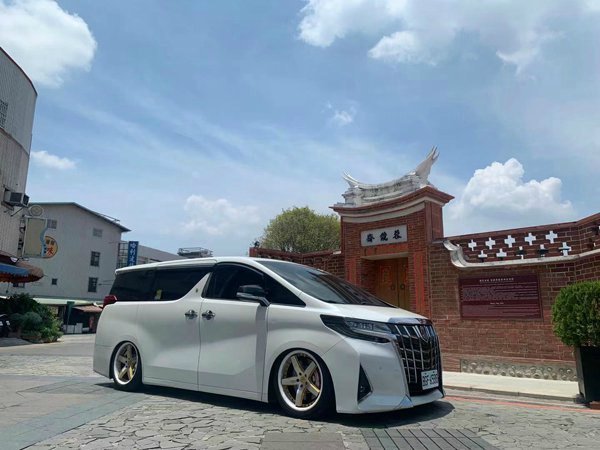 Alphard is a luxury MPV developed by Toyota in response to Nissan elgrand, which is improved by using previa chassis. The first generation of ELFA was born in 2002. It has 2.4-liter and 3.0-liter engines and can be equipped with 4WD system.
In 2008, ELFA was upgraded. In order to fight against the old enemy elgrand, Toyota also launched the sister car Vellfire, which mainly focuses on the young sports style, but it is slightly conservative compared with elgrand.
Toyota ELFA 3.5 has many familiar Toyota features. Its V6 power system is quiet and efficient, it is very easy to drive, the chassis is very comfortable to filter vibration, and various convenient functions are very considerate. It has become an excellent MPV. However, what really sublimates ELFA from "excellent" to "excellent" is the charming and intelligent riding design in its cockpit, which enables passengers who sit in ELFA to obtain amazing riding space and enjoy incomparable travel. Therefore, it is very smart for Toyota China to simply provide the most top configuration.
Related links:Toyota AirRide case