Mercedes Benz s-class W221 airride "royal nobles"
AIRBFT air suspension official platform shares:Mercedes Benz s-class W221 airride "royal nobles",He is from Guangzhou, China.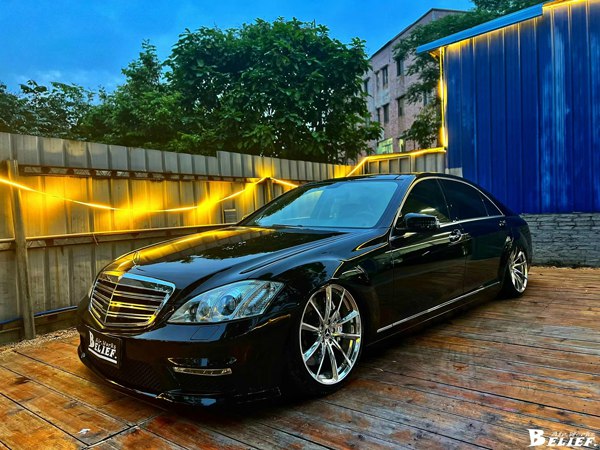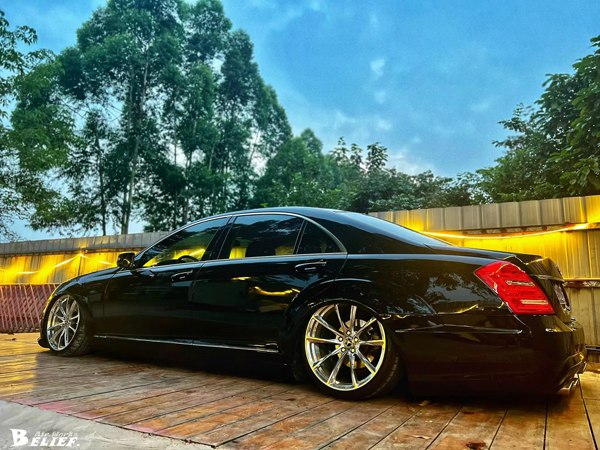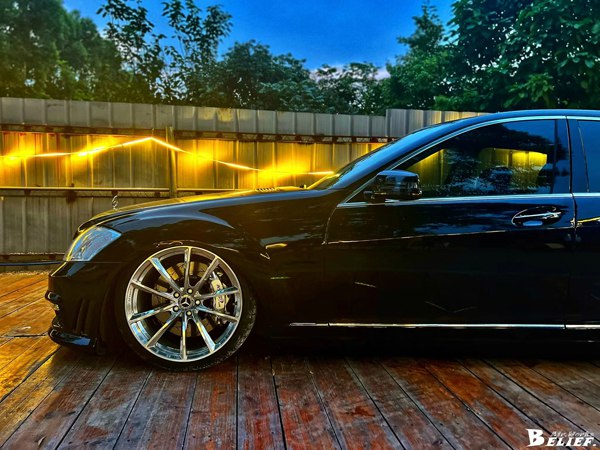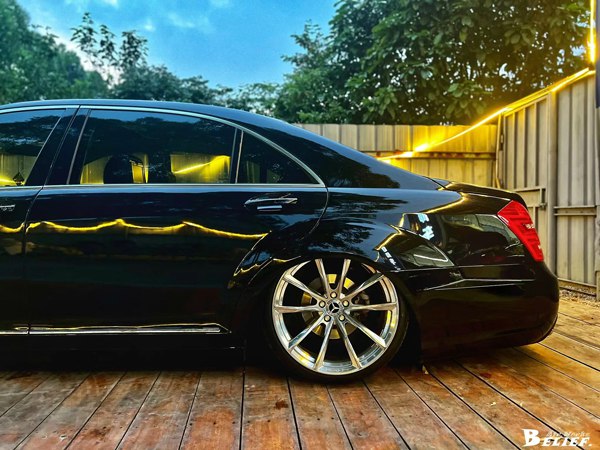 Mercedes Benz W2212005-2013 was produced. Based on the comprehensive upgrade of the previous safety system, it was equipped with new systems for the first time, such as Night View Assist, Speed Limit Assist, Lane Keeping Assist, and ATTENTION ASSIST. Now let's enjoy how the modified AIRBFT pneumatic shock absorber of Mercedes Benz's S-class W221 demonstrates the charm of posture.
W221 is the chassis code of the ninth generation S-class model of Mercedes Benz, which was launched in 2008. The S-Class is a large car owned by Mercedes Benz, which is the same level as Audi a8l and BMW 7-Series. The wheelbase of Class S is 3165mm, and the length, width and height are 5259mm, 1899mm and 1497mm respectively. The S-class uses two engines, one is the low power version of the 3.0-liter turbocharged engine, and the other is the high power version of the 3.0-liter turbocharged engine. The low power version of the 3.0 litre turbocharged engine has a maximum torque of 299 horsepower and 400 Nm. The engine has a maximum power speed of 5800 rpm and a maximum torque speed of 1800 to 4000 rpm. This engine is equipped with 48v light hybrid system and direct injection technology in the cylinder, and adopts aluminum alloy cylinder head and cylinder block. The 9at transmission is matched with this engine.
Returning to the theme, today's protagonist comes from an Indonesian tycoon. The atmosphere of refitted cars is very popular in Indonesia. There are many refitted cars on the road, and there are many different levels of refitting. When holding a Mercedes Benz S model, you can see what kind of refitting style the Indonesian tycoon has made. First of all, in terms of suspension, AIRBFT pneumatic shock absorbers are used. AIRBFT shock absorbers are also customized for different models, It is equipped with 5-segment height mode adjustment to allow the car owner to switch the height of the whole car at will. The overall structure of the car body has not been decorated too much. The bright black body with clean paint is like a mirror. The wheel hub adopts a two-piece custom forged wheel hub. The extremely concave middle piece, plus the spokes and rims of fine polishing process, has also made the corresponding inclination of the front and rear wheels, Let its hub perfectly realize the edge clamping posture of the leaf plate.
Related links:Benz airride photos