When Infiniti Q50 refits the airride, who says it is inferior to BMW 3-Series?
AIRBFT air suspension official platform shares:When Infiniti Q50 refits the airride, who says it is inferior to BMW 3-Series?Q50 has opened a new era with its outstanding design.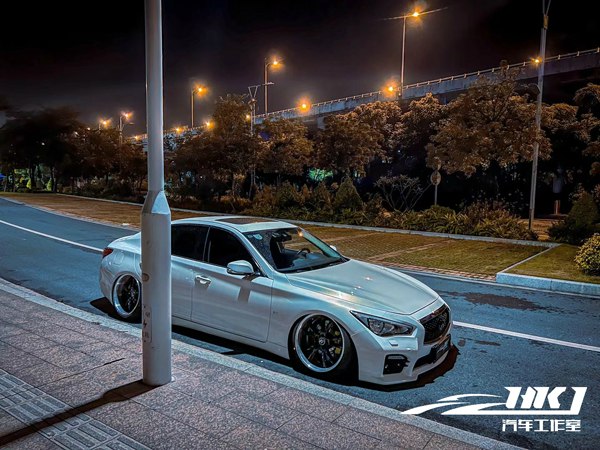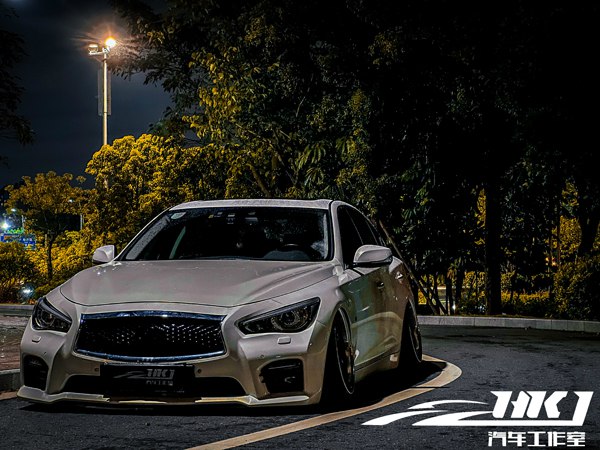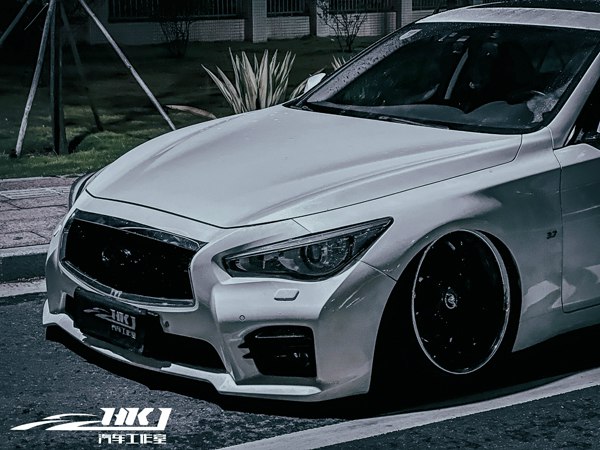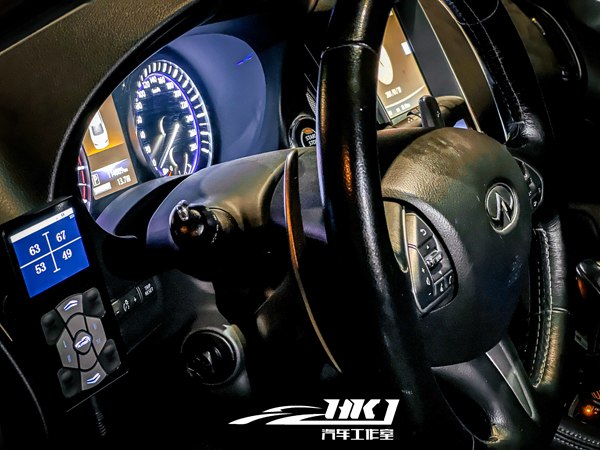 In 1990, Infiniti launched the first generation Infiniti G20, code named P10, in North America, officially marking the beginning of this classic model. After four generations of development, Infiniti changed its naming rules and introduced the Q50 model with a new naming system at the North American Auto Show in 2013. Since then, Q50 has officially entered the public's field of vision, and it has also started a new era with its outstanding design.
The new body shape makes it a lot more high-profile. The Q50 has changed its previous mellow style in terms of appearance, especially the sharp design of the front corners. The headlights like human eyes are powerful and fierce, becoming more sporty. With its big black mouth, the Q50 looks much more fierce than its predecessors. The body side lines are smooth, and the design of double waistlines adds a sense of hierarchy. The rear part of the car is round and plump. The upturned small spoiler and large diameter double side exhaust pipes highlight the sportiness, which is completely the appearance of a new era performance car.
Maybe the appearance of the original factory is amazing enough, so it is not easy for the players who want to modify this car to start and improve it. The Q50 in front of us looks very ordinary, but it has a special flavor.
In terms of appearance, the car owner matched the front lip with carbon fiber, which reduced its visual height a lot. Of course, the addition of the front lip also made it more layered. Although the entire front face has not been decorated too much, nor has there been an exaggerated aerodynamic package, it is the simple combination of sports and small enclosures that makes the Q50 have a different momentum.
A set of silver multi spoke 18 inch Forgestar F14 wheels are carefully selected on the side, and the data of front and rear wheels are respectively 18 × 9J and 18 × 10J. In order to have a better attitude and handling experience, the shock absorbers have also been replaced. As we can see, the body height of this Q50 has decreased a lot.
At the rear of the car, you can see the same simple style as the front, without exaggerated parts such as the big tail and spoiler. The owner only added a slightly raised duck tail on the basis of the original factory, which seems to have a little more sporting flavor.
Related links:INFINITI AIRRIDE