The top intermediate car of the 10th generation of Accord modified airride
The official website of airbft air suspension introduces:The top intermediate car of the 10th generation of Accord modified airride,Sharing of modification cases from Suzhou Overtaking Workshop, China.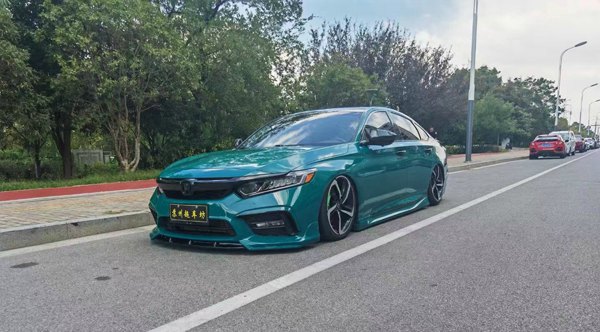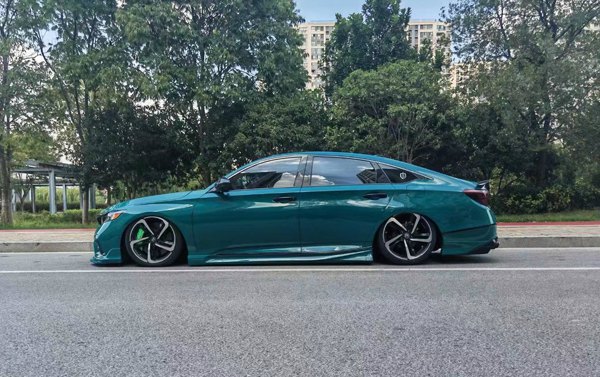 In China's automobile market, the joint venture mid-range cars are a beautiful landscape. The listing of many high-quality models gives consumers more choices. Among them, Honda Accord is the first batch to enter China to realize localization.
Honda Accord officially entered the Chinese market from the sixth generation of domestic products, to the seventh generation of benchmarking, and then to the eighth generation of "leapfrog"; The grand, luxurious and comprehensive characteristics make Honda a stable foothold in China. Although the eighth generation of elegant pavilion seems to have been completely wiped out and officially entered the business, the youthful design of the ninth generation elegant pavilion seems to bring the sense of movement of elegant pavilion back.
However, of course, although the 9th generation Accord is dynamic, it is still the gentle gentleman. Honda also understands that youth is the main theme of the current mid tier car market, and various brands are exploring the preferences of young consumers, trying to design products more in line with the tastes of young people. Arrived at the tenth generation, the style of the previous generations of Accor has brought the appearance design that young people like very much. Indeed, if you want to name the mid-range car with the most sports potential, Accord must be on the candidate list. For such a car with sports heritage, it is also natural to have a more dynamic appearance design. It is not hard to predict that the 10th generation Accord is not only popular with young consumers, but also favored by the refitting market. Many car owners immediately think about how to refit their cars and build a unique 10th generation Accord. The following is the case of the Accord Airride refitted by Suzhou Overtaking Shop. If you happen to be the owner of the 10th generation Accord, you can also use it as a reference.
Related links:Honda airsociety