The second generation BMW 7 Series BMW E32 740il airride of 1993 model year has been seen again!
Airbft air suspension website introduces:The second generation BMW 7 Series BMW E32 740il airride of 1993 model year has been seen again,This is the first time the car owner pulled it out of the dark corner of the warehouse, so that he could see the light again.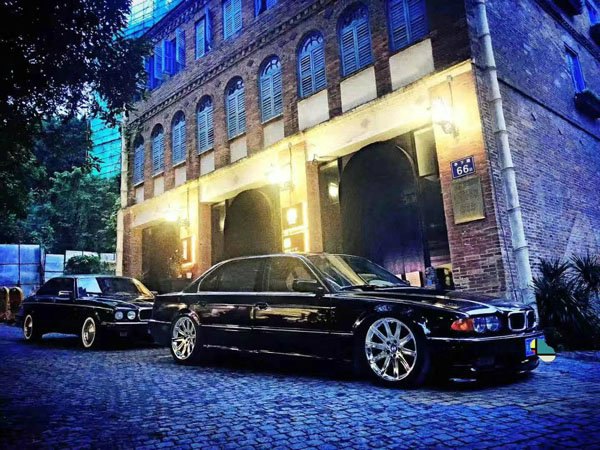 Second generation BMW 7 Series E32 (1986-1994)
The first generation 7 series has been produced for 10 years. It was discontinued in 1986 and was replaced by the second generation BMW 7 series, code E32. The double kidney logo of the first generation of BMW is changed to the common design method of double horizontal rectangle, and the visual effect is more harmonious. In terms of appearance, the model has become larger, longer and more elegant. The number of the BMW 7 series, which first entered China, is E32, the flagship model launched by BMW from 1986 to 1994. The appearance of this generation of 7 series is very unique. At that time, other manufacturers had abandoned the circular split headlights and adopted the rear flip bonnet. However, BMW insisted on the traditional design of the split round headlights and the front flip bonnet. The E32 imported into China is an extended version, with the wheelbase extended to 2940mm, so it also has outstanding rear seating space.
In terms of configuration, the second generation 7 series has appeared car phone and car fax machine, car refrigerator, TCS traction control system, speed sensitive wiper and double glass. These configurations were very advanced at that time. At the same time, the second generation 7 series is also the first BMW to adopt electronic speed limiter, which limits the speed to 250km / h.
In 1992, the brand-new 32 valve V8 engine, code named M60, was equipped on the second generation 7 series, including 730i and 740i, and matched with the 5-speed automatic transmission developed by ZF. While replacing the engine, BMW also launched a long wheelbase extended version for the 7 series!
Related links:Bmw lowered case