Maserati GT airbft airride and his Forgiato forged wheels
The official website of airbft air suspension introduces:Maserati GT airbft airride and his Forgiato forged wheels,Forgiato forged wheel hub in America is a brand standing at the top of the world wheel hub manufacturing industry.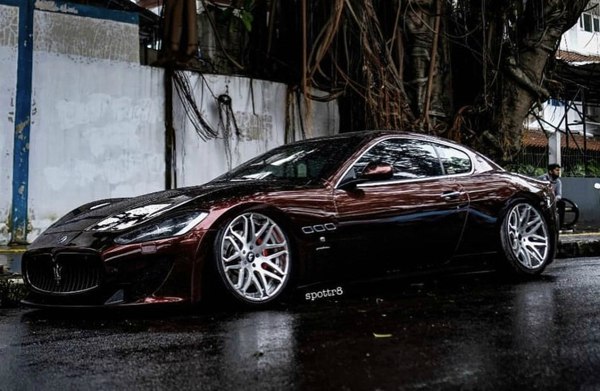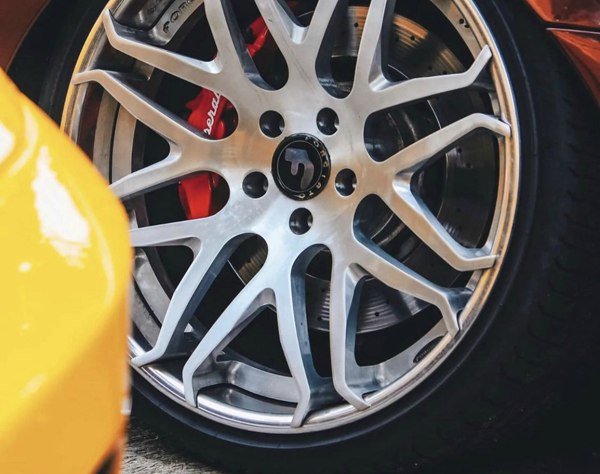 Forgiato overthrows the traditional concept that forged wheels cannot be made into fancy shapes with its epoch-making wheel design concept, which makes them stand at the forefront of the wheel manufacturing industry.
Forgiato successfully invented the wheel hub cover painting process. This process can provide personalized cover painting of the wheel hub according to the needs of customers.
Forgiato has advanced the concept of customized wheel hub.
When it comes to luxury goods in wheel hubs, domestic car enthusiasts may think of many Japanese and German brands, but it's no wonder that the styles we know and can accept have been around many mature brands in these two performance forging countries. But if all the luxury goods in wheel hubs have to turn to the United States, FORGIATO will bring you unprecedented luxury experience.
The FORGIATO brand was founded by Norman Forgiato in the United States in 2005. Norman Forgiato is a branch of FRED, a world famous jewelry company. The purpose of the company is to create wheel hub products for super luxury cars that are like the ultimate "jewelry" worn by people. The company and the manufacturing factory are all located on the west coast of the United States. To some extent, the manufacturing style of the wheel hub is closer to the most luxurious texture of the American style. FORGIATO's design team is ITALDESIGN from Italy, and its chief designer Favrizio Giugiaro has participated in the design of world famous supercars such as Carrera GT and Veyron 16.4.
The raw materials and design inspiration of FORGIATO wheel manufacturing are all from the United States. In terms of wheel manufacturing, a lot of top-level jewelry products and cutting-edge manufacturing processes have been used, and CMF (Compress Mixed Forge) has been introduced into wheel manufacturing. The so-called CMF means that titanium alloy is incorporated into the wheel hub in the form of forging, which greatly improves the strength and reduces its own weight to a large extent. CMF technology has been retained by FORGIATO and applied for patents so far, which is one of the reasons why FORGIATO's wheel price has always been super high.
In terms of design, FORGIATO is also at the forefront of wheel hub fashion in the world. Designers can not only use high-strength aerospace glass to make wheels, but also carbon fiber, diamonds and gold, which are common objects on FORGIATO wheels.
Norman Forgiato also signed an application agreement with the world famous clothing brands VERSACE, LOUIS VUITTON and PRADA, and reached a representative printing clause that can be painted on the wheel hub products produced by Norman Forgiato to further attract high-end consumers to choose FORGIATO products.
Maserati GT, full name "Maserati Gran Turismo", is a luxury coupe suitable for long-distance high-speed driving. Maserati GT pursues performance while taking into account daily life and travel. It has large space, comfortable ride, simple and convenient operation, excellent and stable performance, and is generally a two door four seat structure.
In 1947, Maserati created the Gran Turismo model for the world, making driving a luxury. The new Maserati GranTurismo is a classic created by Maserati and Binifalina once again. Its distinctive design, exquisite interior and powerful power output of the legendary V8 engine of Maserati are highly respected.
Maserati GT series has three models on sale, namely Gran Turismo, Gran Turismo Sport and Gran Turismo MC Stradale.
In 1947, Maserati realized an unprecedented vision, installing the racing engine on the road version car, adopting the spacious two door four seat body designed by Binifalina, and matching its handling with its speed. This car is known as "GranTurismo". It combines part of the performance of racing cars, fashionable design and the practicality of four seater cars, marking the birth of a new car class. Sixty years later, Maserati and Binifalina joined hands again to launch the new Maserati Gran Turismo in 2007; In 2011, the race track GT model GranTurismo MC Stradale was born.
Related links:Maserati airride airbags