Ferrari 488 spider Airride
The official website of AIRBFT air suspension will share the modification cases of AIRRIDE around the world for you. The following are from Indonesia:Ferrari 488 spider Airride.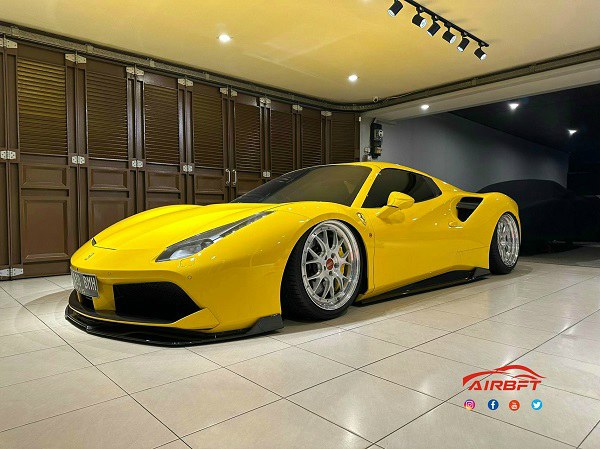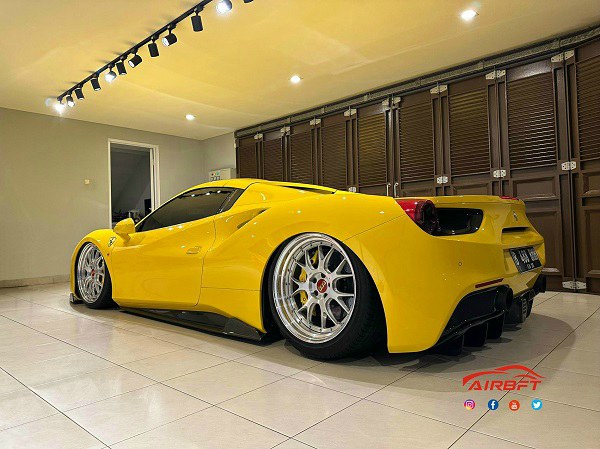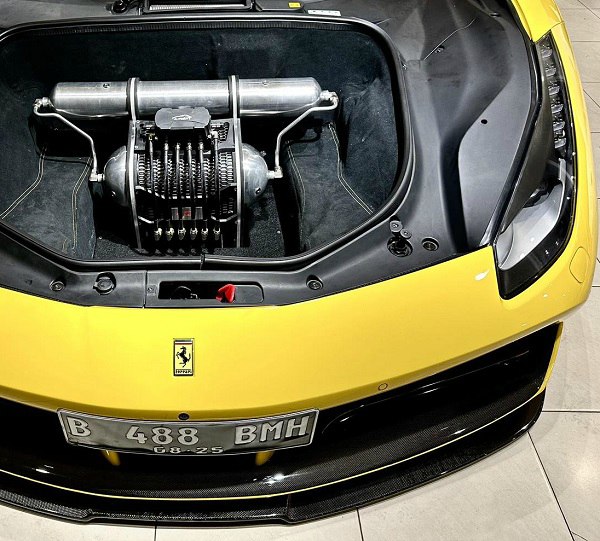 The new convertible sports car 488 SPIDER embodies the perfect craftsmanship of Maranello and the surging passion from the track.
The Aero Pillar is responsible for controlling the oncoming strong airflow and diverting it to the longitudinal and transverse direction of the front plane.
The emergence of the 488 Spider meets the ultimate pursuit of driving and using convertible sports cars. The Ferrari 488 Spider has no compromise in its pursuit of comfortable experience. Compared with the previous Spider models, its power performance has increased by 9%, which is enough to easily ride the most challenging road, and also fully improves the comfort in the extreme driving process.
This V8 engine is the most powerful power performance of the Yuema brand so far. It can achieve zero turbine lag while still retaining the surging voice of the famous brand.
At 8000 rpm, the maximum power can reach 670 cv and the power output can reach 172 cv/l. This is undoubtedly a new record for Ferrari road sports cars.
The peak torque of the seventh gear is 760Nm, and the response time of the throttle is only 0.8 seconds at the speed of 2000 rpm in the third gear.
Each Ferrari has its own unique voice, and the 488 Spider is no exception. This new V8 sound wave is full and powerful even at low speed, increased volume and increased speed, which complements the amazing performance of the engine's extraordinary throttle response, torque and power. Thanks to the use of the extended equal-length exhaust manifold and the flat crankshaft, even in the open state, the engine sound is still fascinating, but not aggressive. Through the in-depth study of the tone and rhythm of the engine at different speeds, the sound wave has been further improved, which is also the essence of Ferrari.
Related links:FERRARI BATTLEGANG AIRRIDE