1993-2002, 4th generation Toyota Supra Airride
The official website of AIRBFT air suspension shares AIRRIDE cases from around the world with you. Here is the sharing:1993-2002, 4th generation Toyota Supra Airride.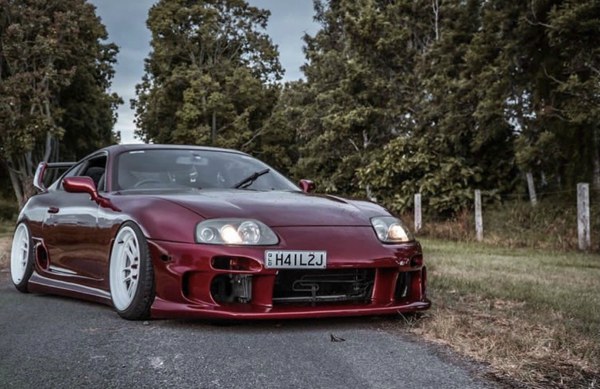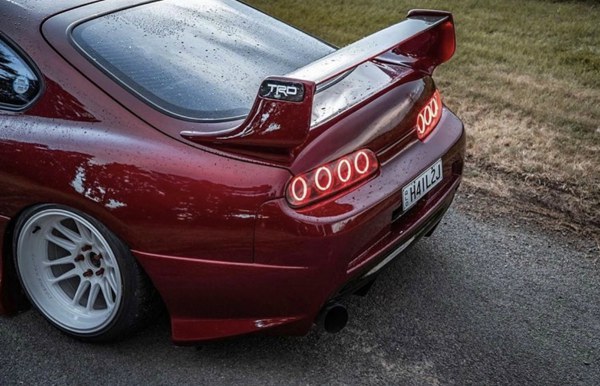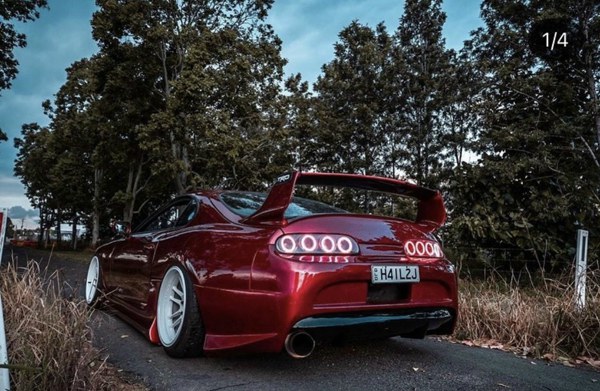 From the 1980s to the 1990s, the Automotive industry in Japan experienced an incredible period of success. During this period, Japanese manufacturers developed world-class cars, which later became one of the most popular cars in history, including Mazda RX-7 FD, Honda NSX, Nissan GT-R R34 and R33, and of course, Toyota Supra Mk4.
Toyota continued to produce the aforementioned Mk3 until 1992, when it was confident that it could launch a car that could rival and defeat current sports cars. The iconic heart of the Mk4 is the introduction of the 2.5-liter JZ series twin turbine engine from the Mk3 car, which will become one of the most famous and popular power units produced by Japanese manufacturers.
The highly anticipated Mk4 Supra was unveiled at the Chicago Auto Show in 1993, which is a bold new direction of the company.
The Toyota new generation Supra has a smoother design that shares more similarities with the 2000GT of the 1960s. The low and long engine hood and optional high-level spoiler of this car make its performance stand out.
With the appearance and performance of its Supercar, the Mk4 Supra has gained a higher market price. Compared with the previous model, the Mk4 Supra is lower, wider and shorter, and its weight is reduced by 100 kg.
Toyota's engineers have achieved this weight savings by reducing weight through various possibilities. Aluminum is used for the engine hood, Targa top (optional), oil pan, transmission pan, various suspension components, and front cross member. In addition, magnesium is used on the steering wheel and the fuel tank is made of plastic. Toyota places great emphasis on reducing weight, and even uses hollow carpet fibers to save a few grams.
The lighter design is combined with a more simplified engine series, including naturally aspirated or twin turbocharged 3.0-liter JZ series straight six cylinders. In the naturally aspirated form, this car has a power of 220 horsepower, but the turbo model enhances its performance, with a power of approximately 320 horsepower.
In terms of performance, the Mk4 mentioned above has taken a significant step forward from its predecessor. It can accelerate from 0 to 60 miles per hour in 4.6 seconds, with a maximum speed of 177 miles per hour (277 kilometers per hour). However, the vehicle is limited to only 180 kilometers per hour in Japan and only 250 kilometers per hour (155 miles per hour) in other places.
For the fourth generation Supra, Toyota has chosen to develop a new six speed transmission. Getrag/Toyota V160 six speed transmission is only used for turbocharged vehicles, while naturally aspirated vehicles can only use the five speed W58 Manual transmission. Both turbo and naturally aspirated models are equipped with a four speed automatic transmission with manual shift mode.