Taiwan BMW M5 E60 travel version airride posture "the purest generation M5"
Airbft aerial posture sharing center introduces you the most beautiful posture pictures of Taiwan's Treasure Island. Unfortunately, there are too few pictures, but it doesn't affect the viewing of hellaflush lovers. After all, exquisite is rare.
As the saying goes: if you don't look back at your car after locking it, it proves that you don't like her.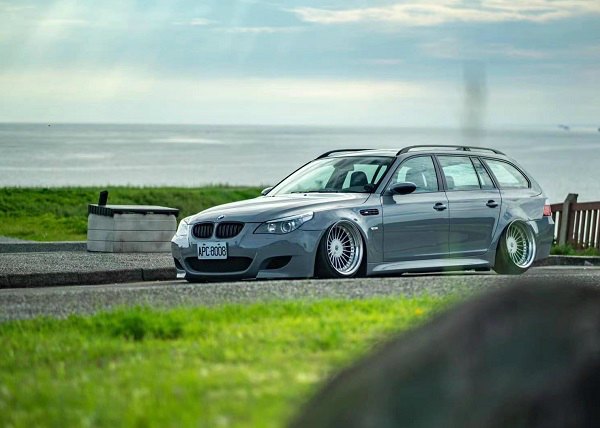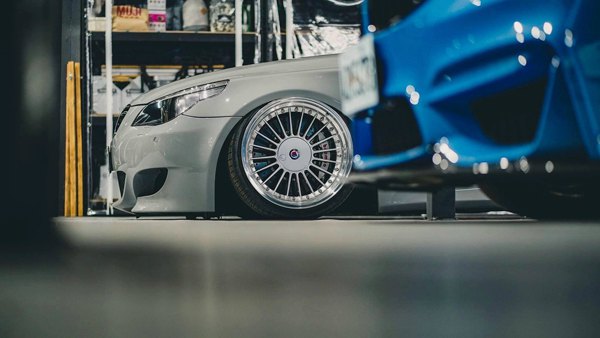 The appearance of BMW M5 E60 travel version overseas real car adopts pure black paint, which is very handsome. The body of travel version makes it look very huge. The chrome plated grille on the front face and double kidneys has a strong visual sense, the double tube headlights are highly recognizable, and the body line design is also very smooth and neat. The whole waist line design makes it look fuller, and the exhaust holes on both sides of the tail are more sporty. The 10 cylinder super earthen pot is the purest generation M5. ​​
I also like this n52b30 in-line six cylinder naturally aspirated engine. I don't have self-priming feelings. I think it doesn't matter what kind of engine it is as long as it feels comfortable, pleasant and relaxed to drive. And my experience of changing cars happens to be from the previous four cylinder supercharged engine to the six cylinder naturally aspirated engine with older technology and older age. In fact, there is no inevitable connection and comparability between two engines and two driving feelings and styles. If I were allowed to choose now, I would choose six cylinders from aspirated as a commuter car that will be used every day.
Travel car owners are most proud of their "big ass". After changing the car, they also experience  moving. I have deep feelings about the practicability of the travel car. I'll talk to you alone another day. However, practicality and convenience are not the most important reasons for choosing the travel car. People and coquettish are just in need, right?
Station wagon, one of the most living vehicles based on wheels. In a sense, the station wagon represents the quality of life, at least a natural and leisure life attitude. I envy Europeans most for this. They are considered to be the group of people who can enjoy life most in the world. Look at the streets full of touring, estate, variant, wagon, combi, avant
In terms of body shape, except for the large suitcase at the rear, there is almost no difference between the 5-series travel version and the car version. The charming angel eyes, sharp waist line and bulging hood are all visible. Under the ingenious pen of German designer Jacek Frohlich, the modeling transition of the tail of the 5-series travel version is very smooth, and there is no disconnection from other parts of the body. The overall line looks more perfect than the car version.
Related links:Bmw lowered case